Microneedling vs Skin Booster: Which Is The Best Collagen Product?
Do you have a lot of clients who ask which treatment is better, microneedling or skin boosters? These have become popular choices for people who want healthier and younger-looking skin. But while they share similarities, there are unique benefits to each treatment.
Find out what these are so you can inform your clients of the differences, helping them make an informed decision that suits them.
Microneedling: An Overview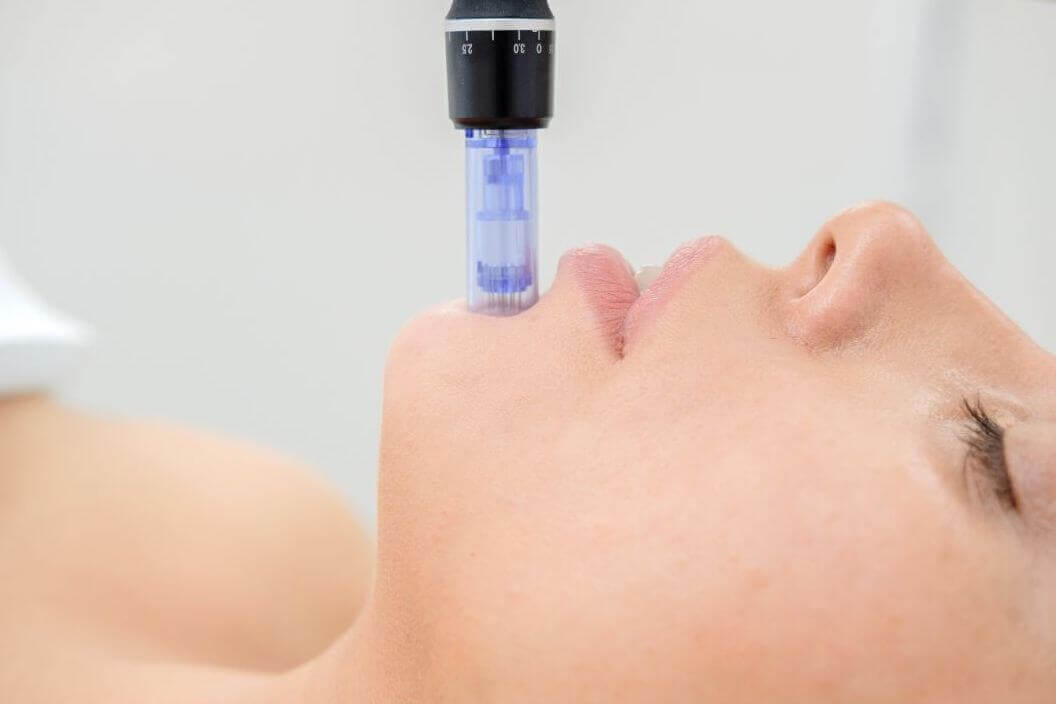 Microneedling, also known as collagen induction therapy (CIT), is a cosmetic procedure that involves using sterilised needles, typically in groups of 12, to prick the skin. 
The minor wounds the needles create stimulate the body's natural collagen and elastin production. These proteins help to give the skin a more youthful appearance.
How do collagen and elastin work?
Collagen connects tissues and gives skin strength, whereas elastin provides skin elasticity, enabling it to stretch and recoil.
Our collagen production decreases as we age, which causes the skin to wrinkle or sag.
The holes the microneedles create are tiny; however, the body naturally reacts fast to heal the wounds, boosting collagen production and skin growth.
Skin Boosters: A Deep Skin Hydration Approach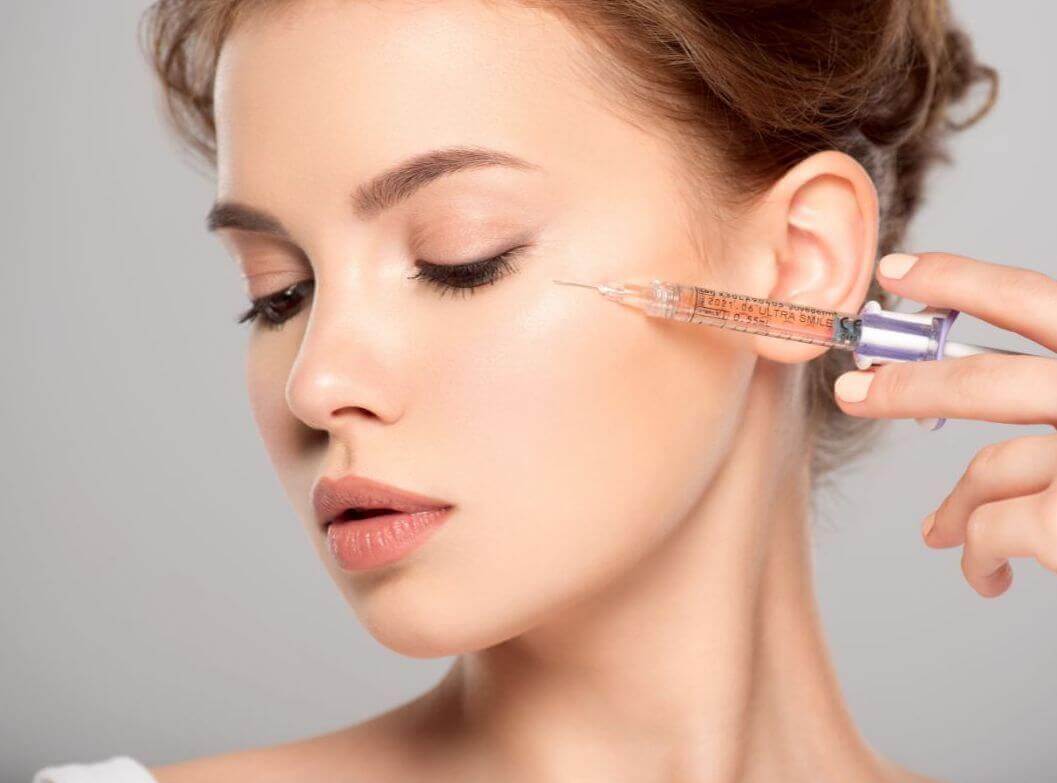 Like microneedling, skin boosters also stimulate the production of collagen. This treatment does this by increasing hydration levels in the skin.
Skin boosters predominantly consist of hyaluronic acid (HA), a gel-like substance injected into the skin.
HA occurs naturally in the human body and helps to lubricate specific parts, such as the eyes and joints. HA depletes with age, meaning we lose the moisture our skin needs to stay hydrated and firm. When aestheticians use HA in skin boosters, it restores the lost moisture, helping the skin look more radiant.
Advantages of Microneedling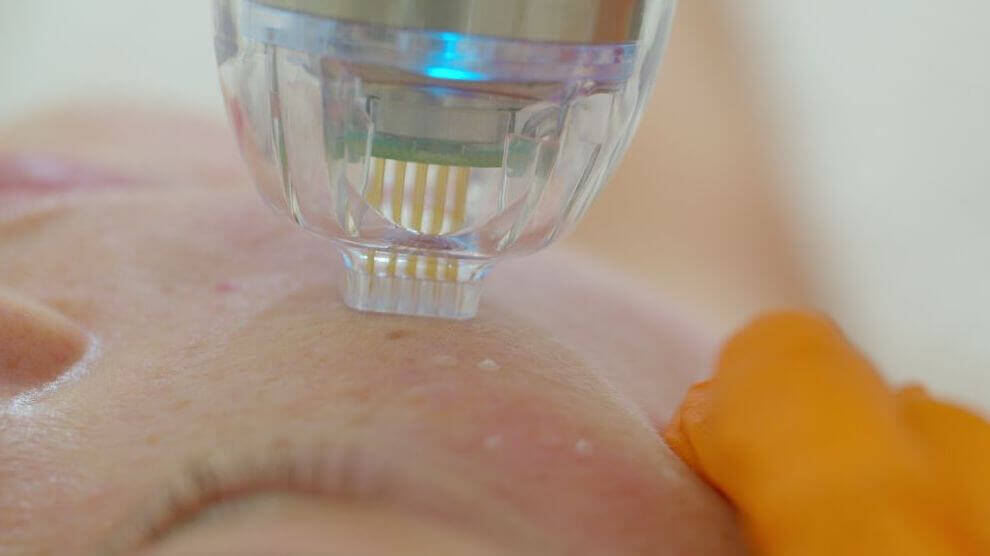 There are many microneedling benefits, some of which we have summarised below.
Treatment of sun damage
If your client has sun-damaged skin, microneedling can help. The treatment will hydrate dry skin and encourage new growth. Some researchers consider microneedling effective for sunspots.
Pore size reduction
The treatment can help shrink the appearance of pores on the face. Again, this positive result is due to a boost in skin growth.
Enhanced effectiveness of topical products
Microneedling improves the absorption and effectiveness of topical products applied to the skin. The tiny holes act as a channel, allowing easier product access.
Acne improvement
If your client suffers from acne or acne scarring, microneedling can effectively help due to the collagen production boost that encourages the skin to heal itself.
Rosacea reduction
Microneedling can minimise the symptoms of rosacea (a long-term inflammatory skin condition) in a similar fashion to how it can heal acne.
Few side effects
Microneedling generally has minimal side effects other than short-term swelling or redness. Some rare side effects may occur, which you should fully understand before recommending this treatment to your client.
Non-invasive
It is a non-invasive procedure, making it suitable for many patients.
Cost-effectiveness
Microneedling is a relatively affordable treatment option.
Advantages of Skin Boosters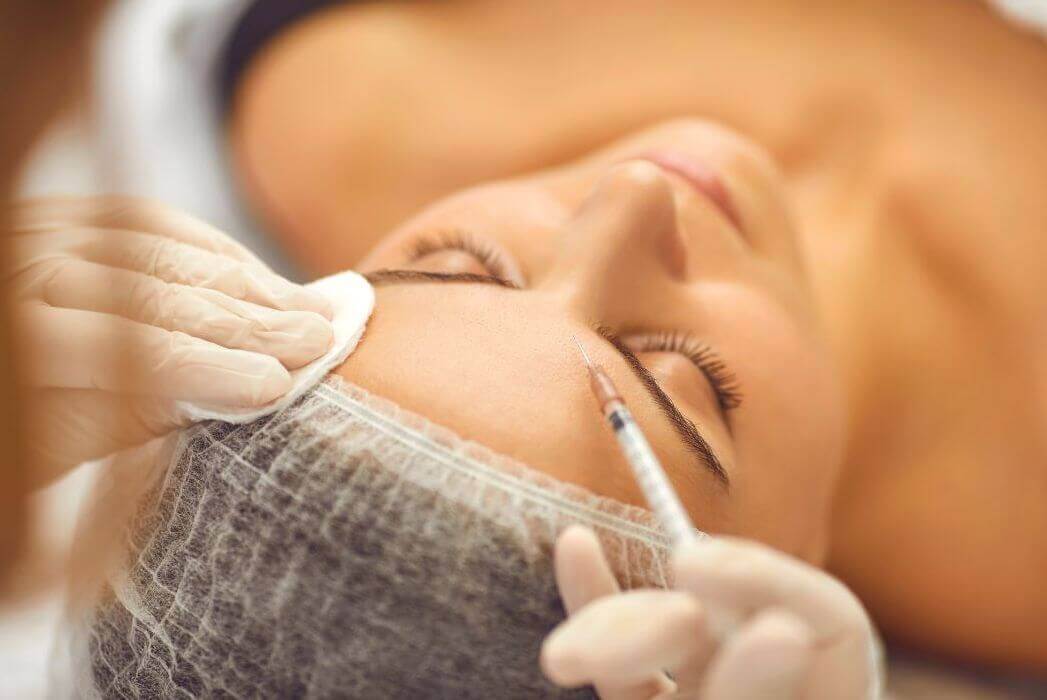 As with, microneedling skin boosters have many advantages. We have summarised some of the skin booster benefits below.
Improved complexion
Skin boosters contribute to a more even and radiant complexion. This is because the boost in collagen production will promote new skin growth.
Healthy skin tone
The treatment helps restore and maintain a healthy skin tone by restoring lost hydration.
Decreased appearance of wrinkles
Skin boosters can reduce the visible signs of wrinkles, helping your client look younger.
Firmer skin
If your client has saggy skin, skin boosters can be an effective treatment. Boosting elastin production will help their skin restore its lost elasticity.
Improved skin hydration
Skin boosters enhance the skin's moisture levels, combating dry patches or sun damage.
Softer skin
Skin boosters can lead to softer and smoother skin texture.
Disadvantages of Microneedling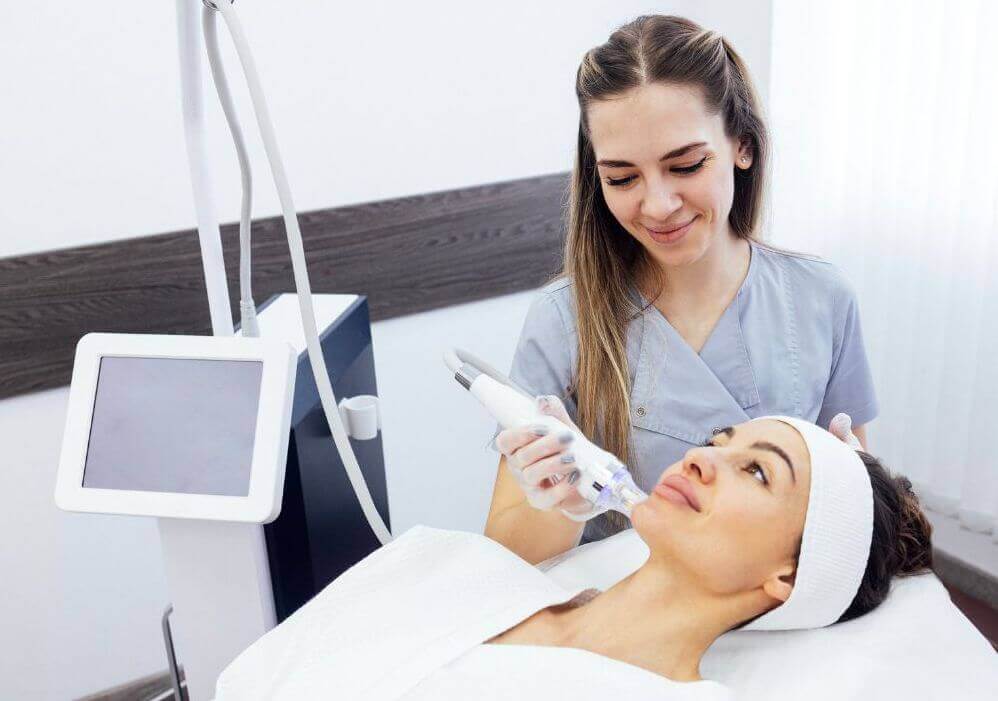 With any treatment, there are disadvantages; microneedling has a few. Find out what some of these are below.
Bleeding risk
Microneedling can cause bleeding, making it unsuitable for clients with clotting or bleeding disorders.
Restrictions for specific conditions
If your client has eczema or diabetes, microneedling may not suit them due to its potential impact on their condition.
Slower process
Your client may require multiple microneedling sessions to achieve their desired results over a long time.
Disadvantages of Skin Boosters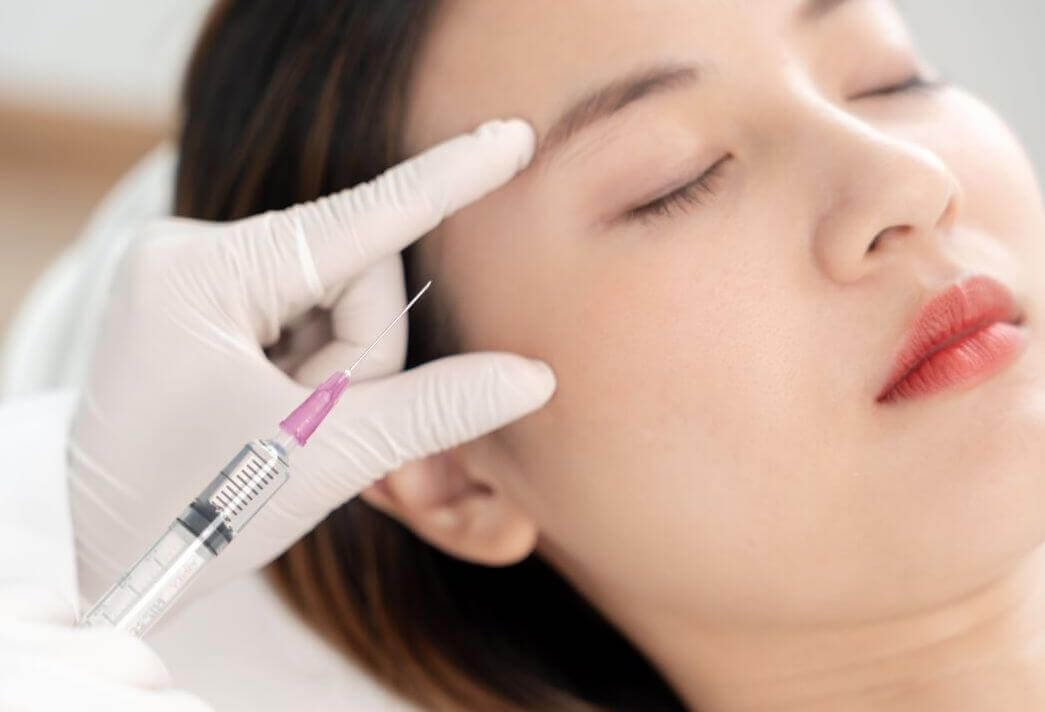 Below are some of the disadvantages of skin boosters.
Side effects
Some patients may experience temporary bruising, swelling, and redness at the injection sites.
Lumps at the injection site
In rare cases, small lump formations may occur at the injection site.
Limited effectiveness on deep lines and wrinkles
Skin boosters may not provide optimal results if your client has excessively deep lines and wrinkles.
Top 5 Collagen Products
Looking to purchase some collagen products? Here are some of our popular age-defying products.
As with any treatment, you should clearly understand your client's needs, known conditions, and any medications they may be taking to ensure that you offer the right skin solution for them.
While microneedling and skin boosters fall under the umbrella of collagen induction therapies, the clear advantages and disadvantages mean that one may be better suited to your client than the other. 
Now you understand the nuances of these treatments, you can effectively guide your patients on the solution that suits them, helping them achieve healthier and more radiant-looking skin.
Related Posts