A Medical Professional's Guide to Ozempic Side Effects
Weight loss treatment, such as Ozempic pens, effectively helps people manage their blood glucose levels, reducing the risk of them experiencing severe cardiovascular issues. However, as with any medication, several side effects can occur when using Ozempic, which you and your clients should be aware of.
In this guide, we will delve into the various side effects that Ozempic users may experience, from the most common to the severe. 
First, for those unfamiliar with this type of treatment, we will explain what Ozempic is. However, it is worth mentioning that you must be a licensed healthcare professional to offer this medication to the clients who require it.
What is Ozempic?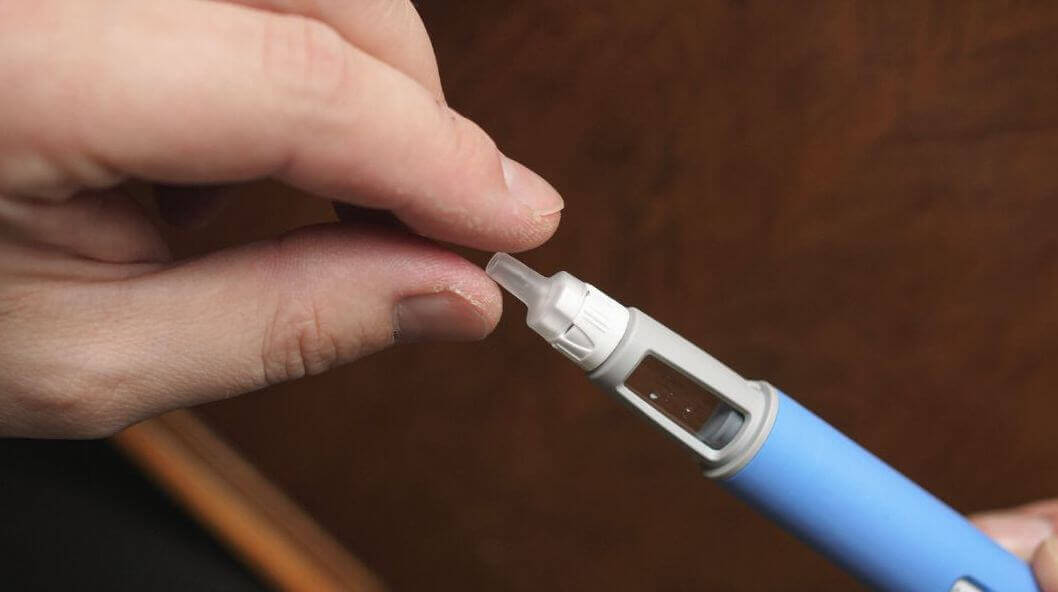 Semaglutide, known as Ozempic, is a prescription-only medication for adults with type 2 diabetes.
This is a common condition that causes the sugar levels (glucose) in the blood to become too high due to a problem with a particular hormone known as insulin. 
Insulin helps your body use sugar for energy or signal the liver to store sugar for later use.
When a person has type 2 diabetes, they may experience several symptoms, such as the following:
Tiredness.

Excessive thirst.

An increased risk of serious conditions impacting the heart, nerves, and eyes.
With a healthy diet and regular exercise, Ozempic can help improve blood sugar levels, reducing the above symptoms and giving them a better quality of life.
Ozempic can also reduce the recipient's calorie intake, helping them to lose weight. 
The above results occur because Ozempic does the following:
Controls appetite by mimicking a naturally occurring hormone to promote a feeling of fullness.

Slows the process of food leaving the stomach.
While the Medicines & Healthcare products Regulatory Agency (MHRA) has not approved Ozempic for weight loss, the medication has shown promise in weight reduction when used alongside a healthy diet and regular exercise.  
Do not suggest Ozempic for weight loss unless your client has type 2 diabetes. 
However, some doctors may prescribe this medication off-label (prescribed for a purpose other than what it's approved for) to assist their patients with weight management.
What Dosage is Required for Ozempic?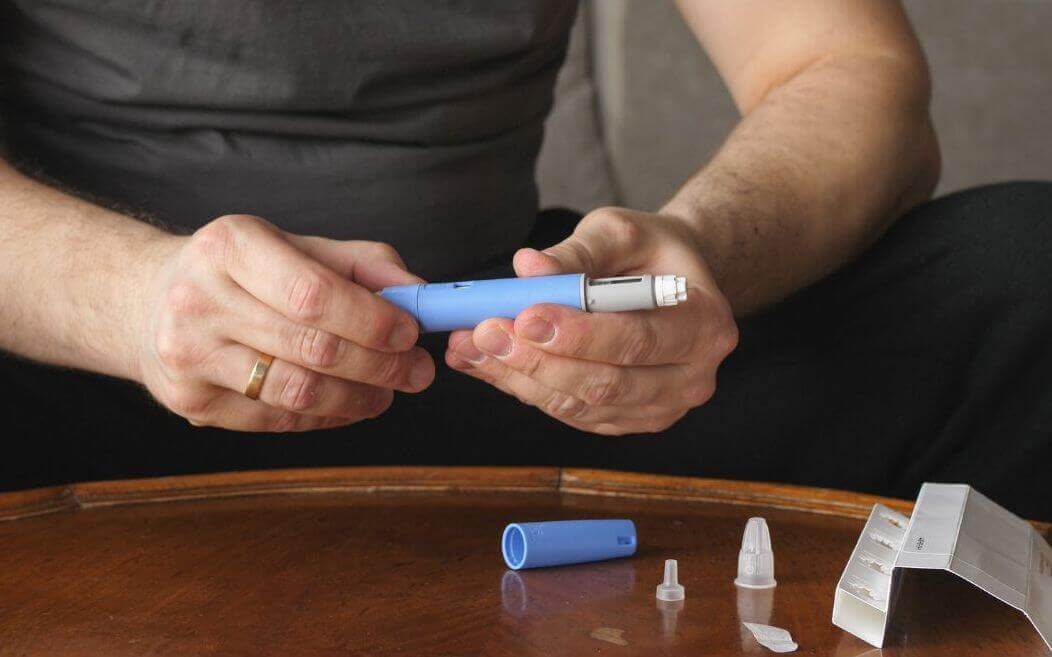 Your client should typically have their Ozempic injection once every seven days.
If they miss a dose of their medication, they should take it within five days. However, if more than five days pass, they should skip the missed dose and take the next one on the scheduled date. 
Below is the Ozempic dosage your client should follow along with a healthy diet and regular exercise.
Getting Started
0.25mg – Once a week for the first four weeks. They should use the pen that delivers 0.25 mg only.

0.5mg – Once a week for at least four weeks. They should use the pen that delivers 0.5 mg only.
Additional Management
If your client requires additional blood sugar control, they should follow the below:
1mg – Once a week for at least four weeks. They should use the pen that delivers

Ozempic 1mg

only.

2mg – Once a week, if additional blood sugar management is needed. The client needs to use the pen that delivers Ozempic 2 mg only.
Serious Side Effects of Ozempic
Below are just some of the serious side effects that people may experience when using Ozempic. You should find more information on the possible side effects of Ozempic in the patient information leaflet (PIL) provided with the medication.
1. Risk of Thyroid Cancer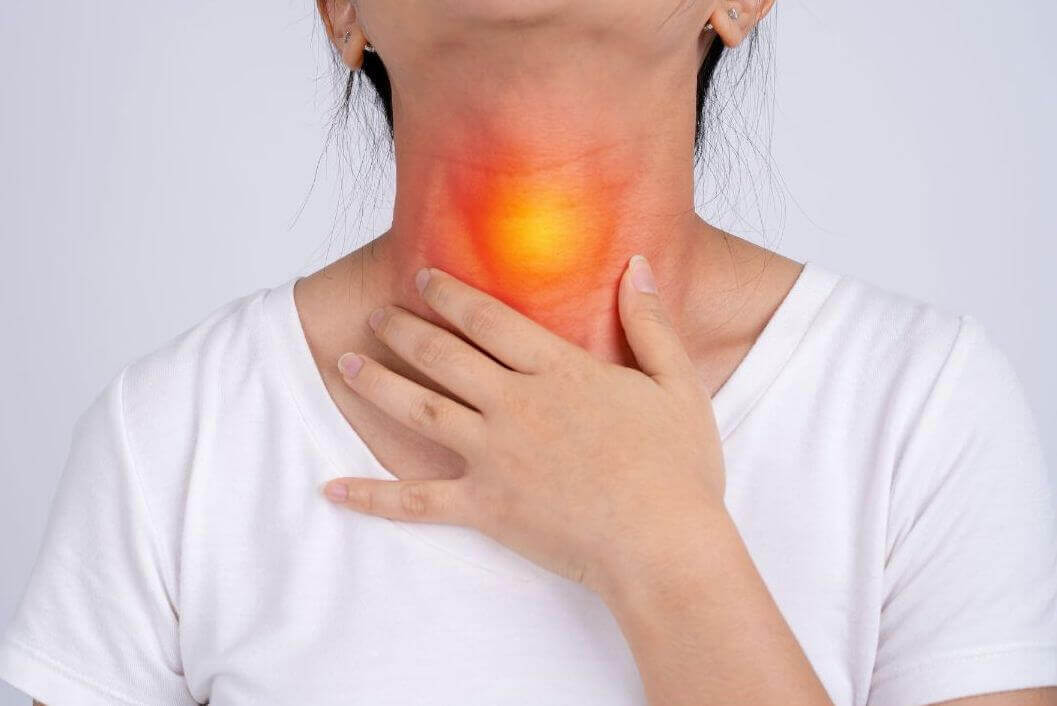 Warn your client about the risk of them developing thyroid tumours or getting thyroid cancer by using Ozempic. 
During testing, researchers discovered that Ozempic increased the risk of thyroid tumours developing in animals.
Of course, this does not prove that Ozempic will increase the risk of people developing thyroid tumours and cancer; however, doctors will not prescribe this treatment to patients who have a family history of MTC (medullary thyroid cancer) or MEN 2 (multiple endocrine neoplasia syndrome type 2).
Whilst using Ozempic, if your client experiences the following, they should stop using the treatment and immediately contact their doctor:
Swallowing problems.

Breathing issues.

A mass forms in their neck.
Further research is needed to determine the link between Ozempic and thyroid cancer; in the meantime, you and your client should vigilantly monitor any symptoms they experience.  
2. Abdominal Pain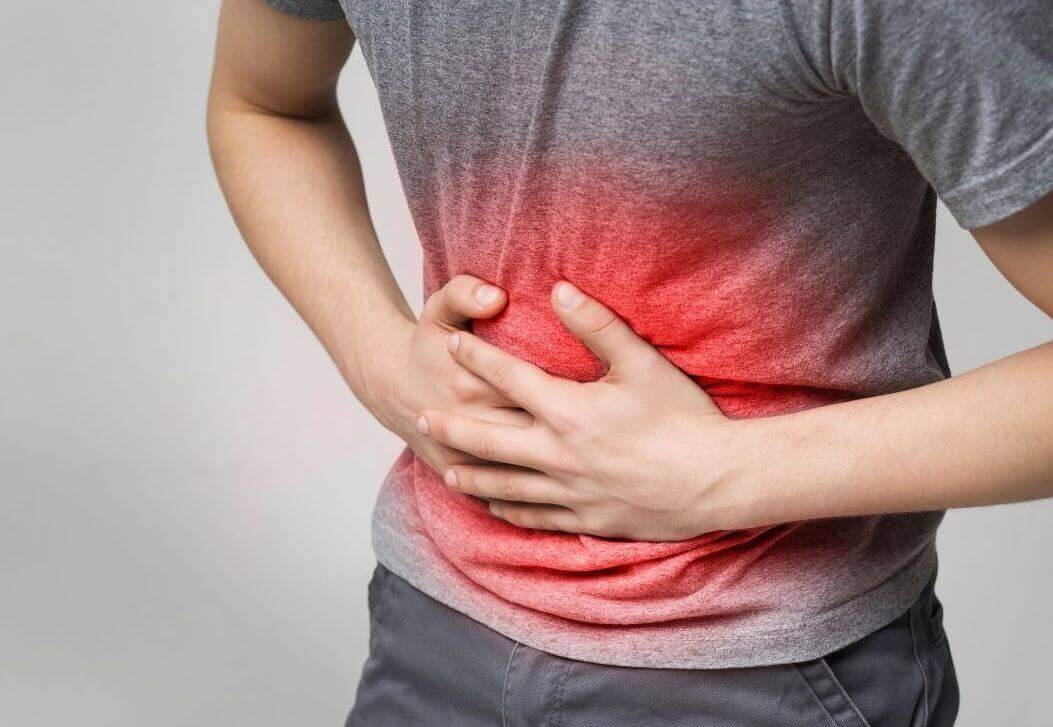 It is unknown how Ozempic can cause abdominal pain in some people. However, some professionals believe the medication's effect on the gastrointestinal tract could contribute to this symptom. 
Abdominal symptoms caused by Ozempic can range from mild to severe and may consist of the following:
Pain in their abdomen (upper stomach).

Yellow skin and/or eyes.

Fever.

A change in their stools.
If the pain in their stomach area does not lessen, they should stop using Ozempic and immediately contact their doctor. This is vital since the abdominal pain they are experiencing could result from a more serious condition requiring prompt intervention.
3. Pancreatitis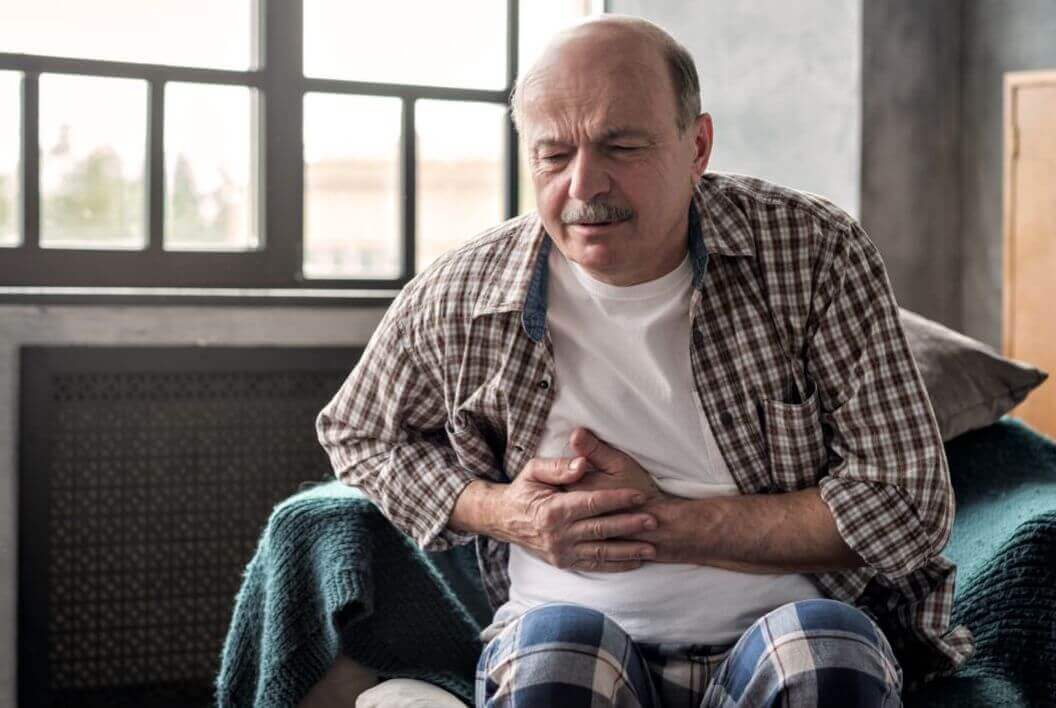 In rare cases, Ozempic can cause pancreatitis, the inflammation of the pancreas, both a gland and organ responsible for producing digestive enzymes and regulating blood sugar.
This may occur because the medication stimulates the pancreas to make insulin, which may irritate an already inflamed organ.
If your client experiences the following symptoms, they should discontinue using Ozempic and seek medical attention as soon as possible:
Abdomen pain and/or swelling.

Nausea or vomiting.

Back pain.

Fever.
Typically, a person with pancreatitis can improve quickly with the right medical intervention; however, life-threatening complications may occur if their symptoms are severe and they do not receive urgent medical treatment.
4. Diabetic Retinopathy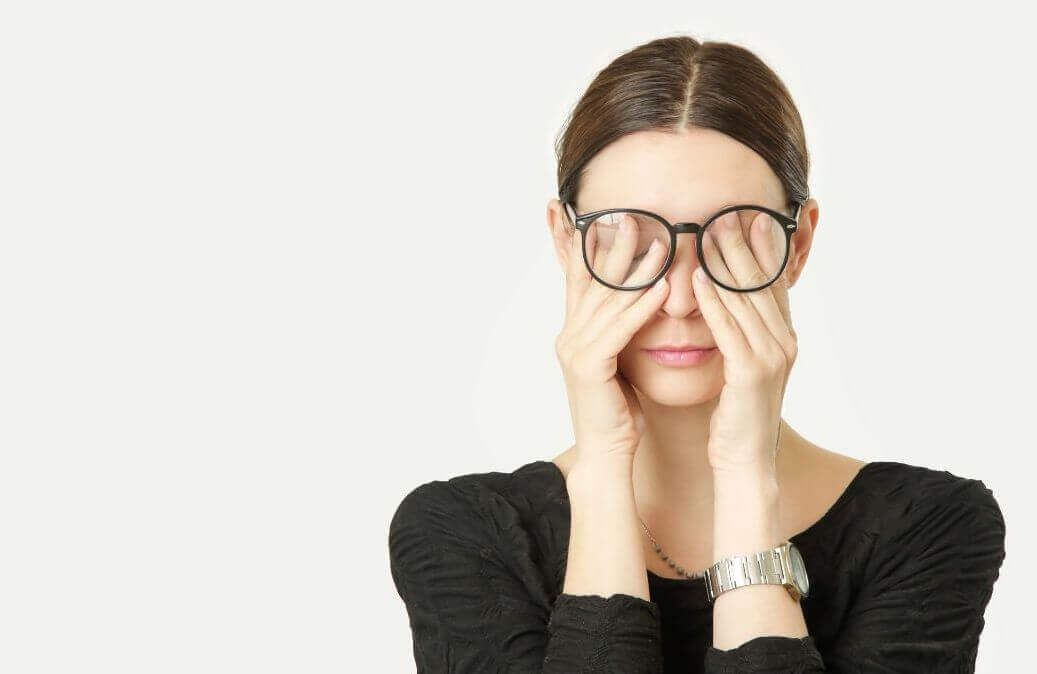 Make your clients aware of any vision-related side effects they may experience while using Ozempic. 
For example, Ozempic is associated with diabetic retinopathy, a condition where the backs of the eyes are damaged. 
Diabetic retinopathy occurs in people who have high blood sugar levels. They are introduced to Ozempic to lower their blood sugar levels, minimising their risk of getting the eye condition; however, this type 2 diabetes treatment can have adverse effects.
You and your client should look out for the following symptoms:
Blurred vision.

Floaters.

Vision loss.
Diabetic retinopathy can lead to blindness, so if your client experiences any of the above symptoms, they should stop using Ozempic and seek medical attention immediately.
They should continue controlling their blood sugar levels by other means and attend regular diabetic eye screening appointments.
5. Hypoglycemia
Suppose your client uses Ozempic with other forms of diabetic medications, such as insulin. In that case, they have an increased risk of experiencing a drop in their blood sugar levels, known as hypoglycemia or a "hypo".
A low blood sugar level can be dangerous if left untreated. 
Below are the symptoms your client should look out for, which are signs that their blood sugar levels are too low. 
Sweating.

Dizziness.

Tired.

Trembling.

Tingling lips.

Anxiety.

Feeling hungry.

Fast heartbeat.
Your client will not need medical help if they only experience a few episodes of low blood sugar levels (a few hypos), but they should no longer use Ozempic and seek other types of diabetic treatment.
Ensure your client follows the below steps to treat their blood sugar levels if they drop:
Have a sugary drink/snack.

Test their blood sugar after ten minutes. If it does not improve, they should have another sugary drink/snack before testing again.

Eat their main meal or have a slow-release carbohydrate snack.
If your client's hypos continue, they may experience other symptoms, such as the following:
Confusion.

Drowsiness.

Headaches.

Fatigue.

Blurred vision.

Blackouts.

Seizures.
If the recipient collapses or has a seizure, you should put them in the recovery position and call 999 for an ambulance. Give them an injection of glucagon if one is available and you know how to use it.
To help mitigate the above symptoms, and if your client continues to experience hypos, they should seek further medical attention and a different form of treatment as soon as possible.
Milder Side Effects of Ozempic
Your client will likely experience some side effects when they use Ozempic, most of which should be mild. 
So, now we have covered the severe Ozempic side effects that may occur, let us delve into the milder and more common side effects.
1. Gas and Burping
The common side effects of Ozempic are gas and burping, which may occur due to the medication's impact on the gastrointestinal system. 
Gas and burping may cause the recipient discomfort, but these symptoms are generally not a cause for concern. They are typically temporary and do not usually require intervention. 
However, if symptoms persist, your client should speak to their doctor. Also, they should avoid gas-inducing foods and maintain good hydration to alleviate these issues.
2. Nausea, Vomiting, and Diarrhoea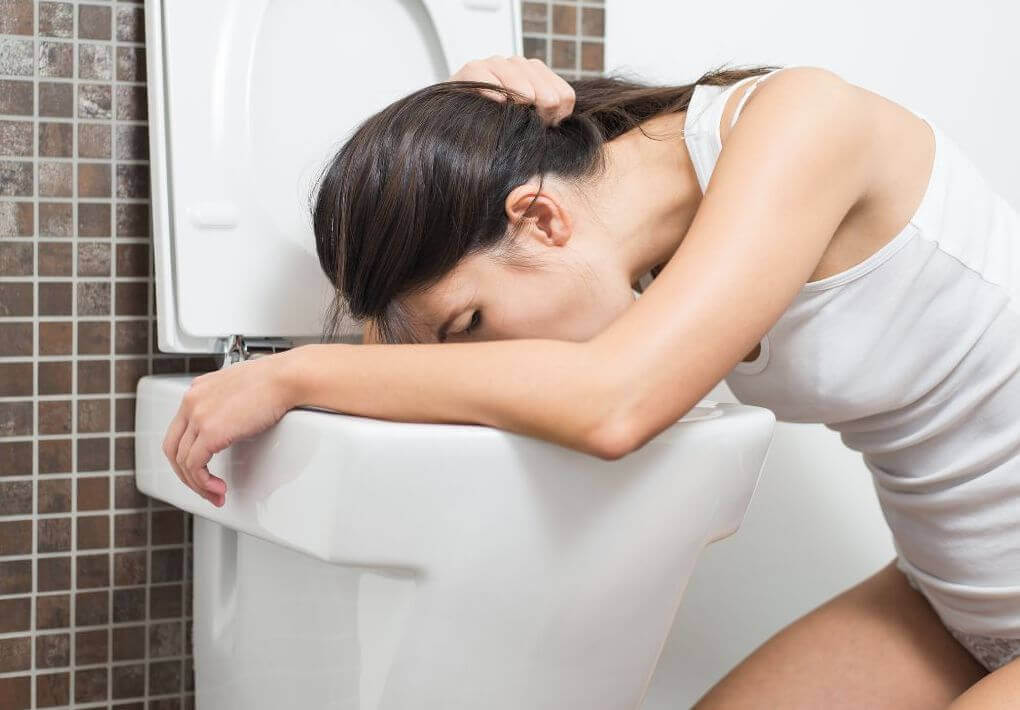 As mentioned, Ozempic can cause gastrointestinal discomfort and can lead to your client experiencing nausea, vomiting, and diarrhoea. 
To minimise these symptoms, your client could take the medication with food. They could also start on a smaller dose of Ozempic, allowing their body to adjust before increasing the dosage. 
Again, your client should stay well hydrated as this will help alleviate gastrointestinal discomfort.
Also, the recipient must consume a well-balanced diet and avoid any fatty or spicy foods.
If their symptoms persist (for more than a few weeks), they should contact their doctor and possibly seek alternative treatment options. Your client should seek medical attention sooner if they experience severe pain in their abdomen or back since these symptoms may be a sign of pancreatitis.
3. Dizziness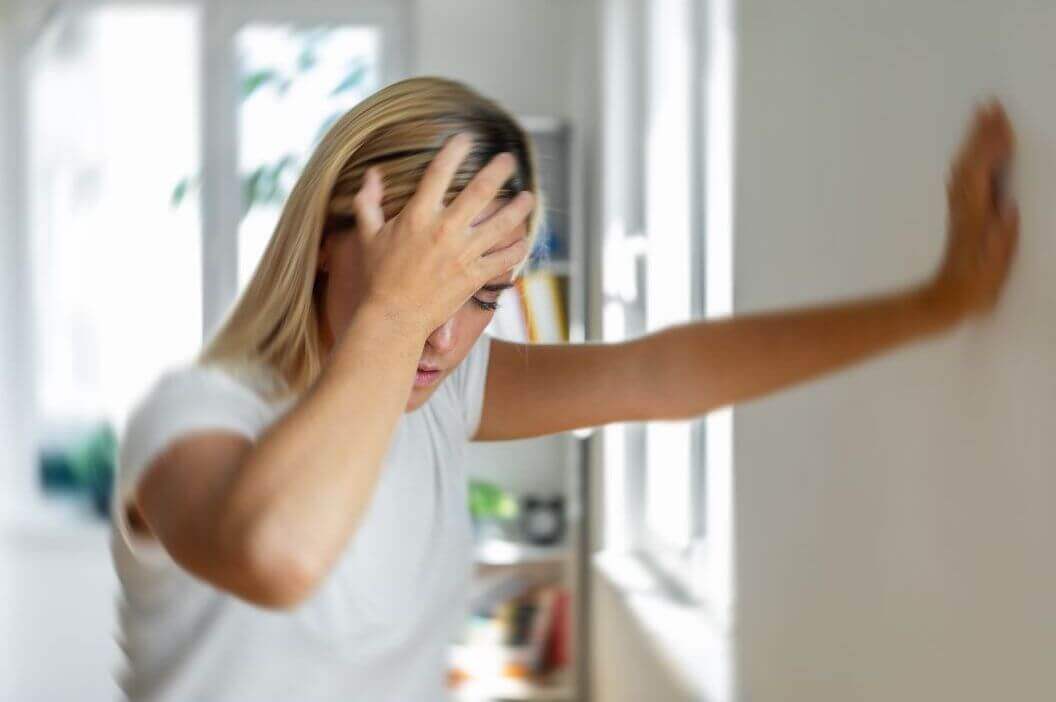 Your client should be aware that Ozempic may cause dizziness. This is extremely vital to know, especially if they drive or work with heavy machinery. 
Dizziness can affect your client's balance and coordination, potentially compromising their ability to perform specific duties. Instruct them to exercise caution while handling machinery, driving, or partaking in other activities that require alertness and coordination.  
The dizziness caused by Ozempic should subside within a few weeks. However, if the symptom persists or worsens, your client should speak to their doctor immediately.
As mentioned, if your client takes Ozempic with other diabetic medications, they may experience dizziness due to hypoglycemia (a drop in blood sugar levels).
4. Fatigue
Extreme and persistent tiredness is a common side effect of Ozempic.
Fatigue can significantly impact your client's daily life, making it challenging to perform routine tasks and affecting their overall quality of life. 
Encourage your client to take proactive steps to manage this side effect. 
For example, they should make certain lifestyle adjustments, such as prioritising adequate sleep, practising good sleep hygiene, and implementing stress management techniques. 
Furthermore, your clients should engage in regular physical activity and maintain a healthy diet, both of which should help them beat fatigue and restore energy levels.
5. Changes in Sense of Taste
A potential side effect of Ozempic that some people may experience is a temporary alteration in their sense of taste.
Although the exact mechanism is not fully understood, some studies suggest that Ozempic may affect taste perception by influencing the release of certain hormones and neurotransmitters involved in taste sensation. 
Your client may report changes such as a metallic or bitter taste in their mouth or a decreased ability to taste certain flavours.
Some people may feel an alteration in their sense of taste helps them to lose weight because they no longer enjoy their favourite foods.
6. Allergic Reaction
Ozempic may cause some people to have an allergic reaction. Your client should be aware of this and watch out for the following symptoms when using Ozempic:
Itching.

Swelling around the lips, tongue, throat, eyes, feet, or hands.

Rashes.
The above symptoms may be mild or severe.
If your client's symptoms are mild, they should speak to their doctor, who will determine whether they should keep taking Ozempic.
Can Your Client Take Ozempic With Other Medications?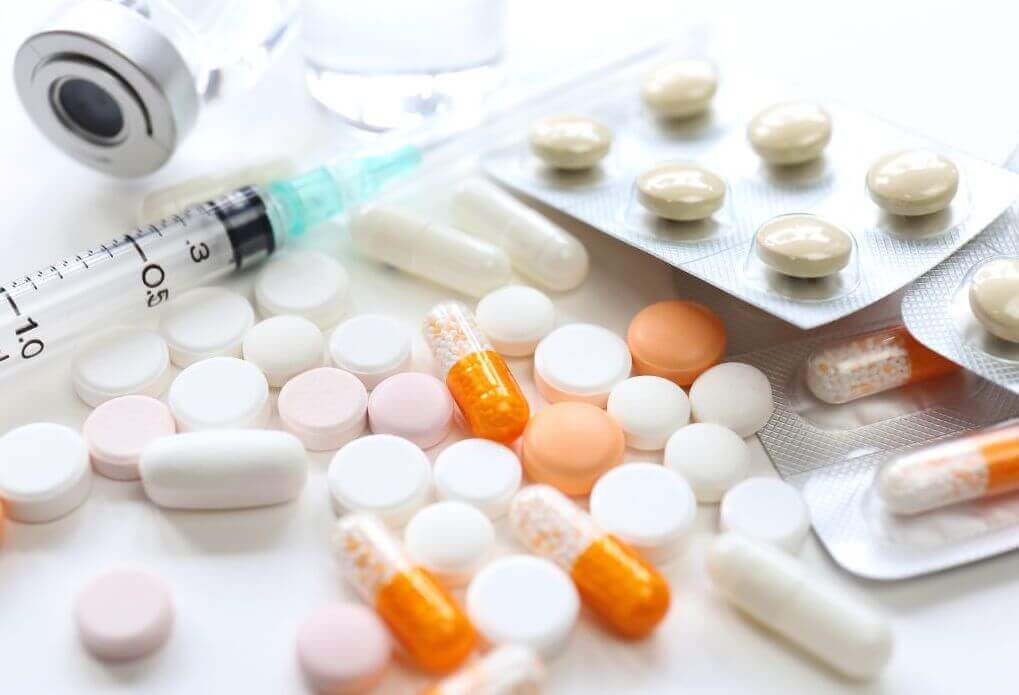 Your client should declare any medication that they are taking before using Ozempic. This is because Ozempic cannot be used with certain treatments since the combination may cause your client adverse effects. 
Below are some examples of medications and treatments that your client should disclose:
Insulin and other antidiabetic medications
Using Ozempic and certain insulin/antidiabetic formations together may increase the risk of hypoglycemia.
Medications affecting gastrointestinal motility
Certain medications that affect the movement of the gastrointestinal tract, such as opioid pain relievers or treatments used for constipation, may impact the absorption or action of Ozempic.
Medications affecting the pancreas
Treatment that impacts pancreatic function or increases the risk of pancreatitis, such as certain immunosuppressants or high-dose corticosteroids, may interact with Ozempic and require careful monitoring.
Medications affecting the gallbladder
Since Ozempic is associated with gallbladder-related issues, your client must disclose any medications that may impact gallbladder function or increase the risk of gallstones. This includes certain cholesterol-lowering medications (statins) or treatments for dissolving gallstones.
You should regularly monitor your client to check their blood sugar levels and track any side effects they experience while using Ozempic.
Why is a Healthy Diet and Exercise Important When Using Ozempic?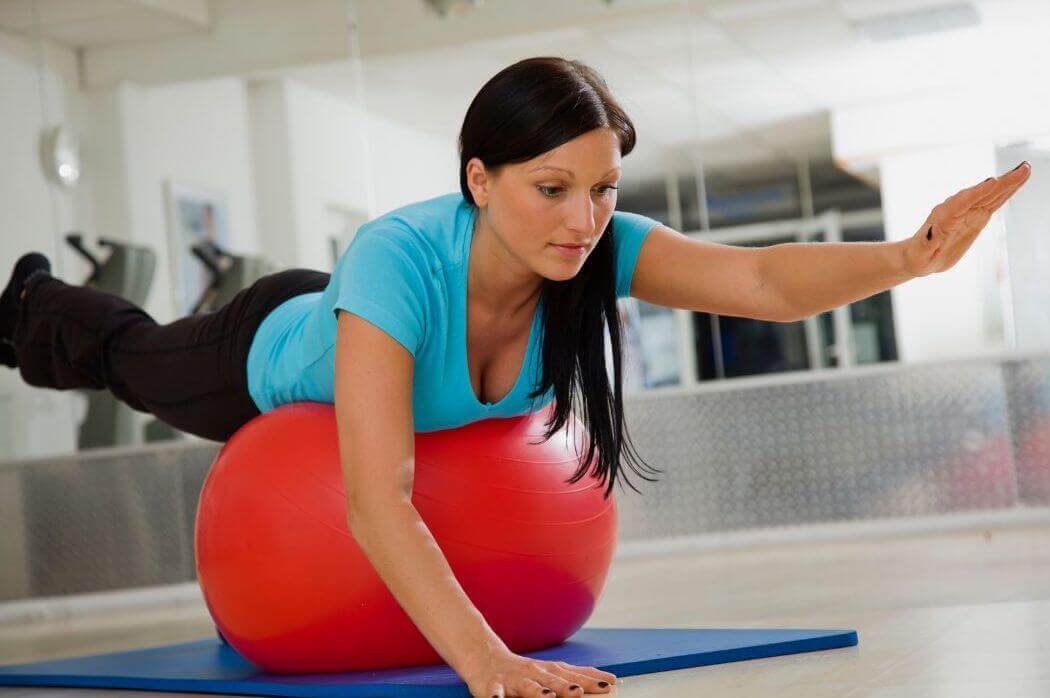 Maintaining a healthy diet and engaging in regular exercise are crucial components of managing diabetes and maximising the benefits of Ozempic treatment. Below are several reasons why these lifestyle factors are important to ensure optimum results for your clients.
Blood Sugar Control
Suppose your client maintains a healthy diet and regular exercise. In that case, it will help regulate their blood sugar levels. When combined with Ozempic, these lifestyle choices can further enhance glycemic control. 
Your client should have a balanced diet with appropriate carbohydrates, protein, and fat distribution. They should also maintain reasonable portion control. 
Also, exercise helps improve insulin sensitivity, allowing cells to utilise glucose better and improving blood sugar management. 
Weight Management
Obesity or excess weight can worsen your client's insulin resistance and make it more challenging for them to control blood sugar levels. However, combining regular exercise with a healthy diet can accelerate weight loss effects.
Cardiovascular Health
Diabetes increases the risk of a patient having cardiovascular complications.
Your client should maintain a healthy diet rich in whole grains, lean proteins, fruits, vegetables, and unsaturated fats, as this can help lower the risk factors associated with heart diseases, such as high blood pressure, high cholesterol, and obesity.  
Furthermore, if your client regularly exercises, this will help strengthen their cardiovascular system, improve their circulation, and reduce the risk of them experiencing cardiovascular events.
Overall Well-Being
For all of us, a nutritious diet and regular exercise have many benefits beyond controlling blood sugar levels. 
They help us maintain a healthy weight, improve energy levels, enhance mood, boost immune function, and reduce the risk of chronic diseases like certain cancers, osteoporosis, and cognitive decline. 
If your client wants to achieve the above, they cannot do this with Ozempic alone; they must maintain healthy eating habits and partake in regular physical activities.
Medication Efficacy
Overall, a healthy lifestyle can improve the effectiveness of Ozempic, so much so that, in some cases, it reduces the need for your client to seek additional antidiabetic medications, leading to better long-term management of blood sugar levels. 
Can Your Client Drink Alcohol When Using Ozempic?
While alcohol and Ozempic do not directly interact with each other, your client must understand that consuming alcohol can impact blood sugar management and potentially impact the effectiveness of any medications.
Below are some ways alcohol can affect your client when using Ozempic.
Hypoglycemia Risk
Alcohol can lower blood sugar levels, increasing the risk of hypoglycemia, a condition mentioned earlier in this guide.
Increased Blood Sugar
On the other hand, some alcohol contains carbohydrates and sugars that raise blood sugar levels. For example, some cocktails can be high in sugar content.
Impaired Judgement
Alcohol can impair judgement and decision-making abilities, making it challenging to adhere to a healthy diet, medication regimen, or blood sugar monitoring routine. This can compromise overall diabetes management.
Who Should Not Take Ozempic?
Your client should not take Ozempic if they:
Have a family history of MTC or Men 2.

Are allergic to semaglutide or other ingredients in Ozempic.

Have issues with their kidneys or pancreas.

Have a history of diabetic retinopathy. 

Are pregnant or breastfeeding. (Your client should stop taking Ozempic at least two months before they plan to become pregnant.)

Have a family history of thyroid cancer.

Are under the age of 18.
The above list is not exhaustive. A doctor should assess their patients according to their requirements and any other medications they are on.
Now you understand some mild and severe symptoms your clients may experience when using Ozempic. Please note that this guide does not contain a complete list of all the possible side effects.  
Remember, the side effects of Ozempic should be short-term, lasting only a few days or weeks. If your client's symptoms persist or worsen, they should immediately seek further medical attention and may require new treatment.
Looking to purchase Ozempic for your clinic? You can buy Ozempic online at Revolve Medicare. You must be a prescription customer to order most of our products.
If you are seeking weight loss treatment for your clients, find out the best non-surgical weight loss treatments in 2023.
Related Posts