14 Key Benefits of Microneedling
With the range of cosmetic procedures available, finding the right treatment for your client and ensuring it gives them all the advantages they seek is important. Your patients must make an informed decision about their treatment, so you must know which ones will benefit them the most. 
Are they worried about signs of premature ageing?
Do they want to reduce scarring?
Are they self-conscious about sun damage on their skin?
Can one procedure help with all these concerns?
Microneedling is currently a popular aesthetic trend and offers clients various benefits. Medical professionals with microneedling training can support their patients with numerous skin concerns and help them look younger with tighter skin.
Some patients are reluctant to undergo this procedure due to the small amounts of blood accompanying microneedling results. However, with minimal pain and various advantages, this process could be the ideal solution for your patient's skin issues.
What is Microneedling?
People have used microneedling in one way or another for over 20 years. It is also known as collagen induction therapy, and now it is used as a non-surgical option for skincare.
Professionals can conduct this procedure on the patient with or without applying anaesthetic cream beforehand. The anaesthetic cream can reduce pain and discomfort for the client, though this is not always necessary.
Aesthetic needles make small holes into the skin's superficial layer. Depending on the client's desired results, the needles enter the skin at different depths, with deep scars, for example, requiring deeper punctures. Microneedling can cause some pinpoint bleeding.
This skin damage then triggers the healing process within the skin, which stimulates the production of elastin and collagen and makes the skin smooth and firm. Most patients require multiple treatments.
This treatment is not limited to the face. Patients can also use it to treat other body parts, such as the back or legs.
Medical professionals can use products such as Sosum Soft for microneedling.
Benefits of Microneedling
1) Treats Scars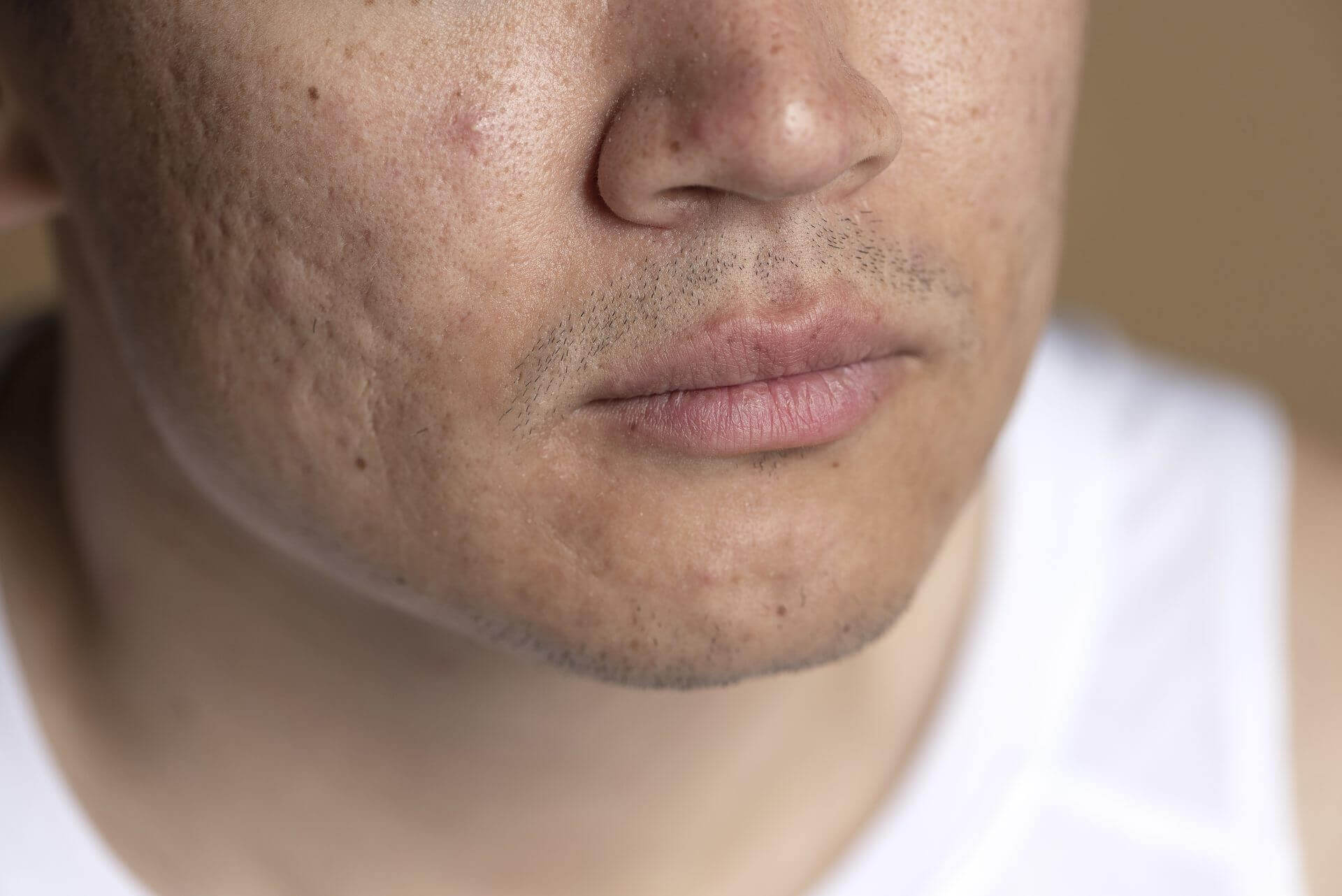 Whilst not suitable for scars from stitching, microneedling can help lessen the visibility of scars.
When the body heals, it undergoes fibrosis, where new fibrous connective tissue develops. Collagen can then build up in the injured area to help the wound heal. Collagen production continues for several months, but some should break down. This is how scars become smoother on their own.
Microneedling can help break down some old scar tissue and stimulate the production of new elastin and collagen. It can also help new skin cells form and reduce scar appearance.
Medical professionals can use this procedure on patients with light and heavy scarring.
2) Helps Anti-Ageing Process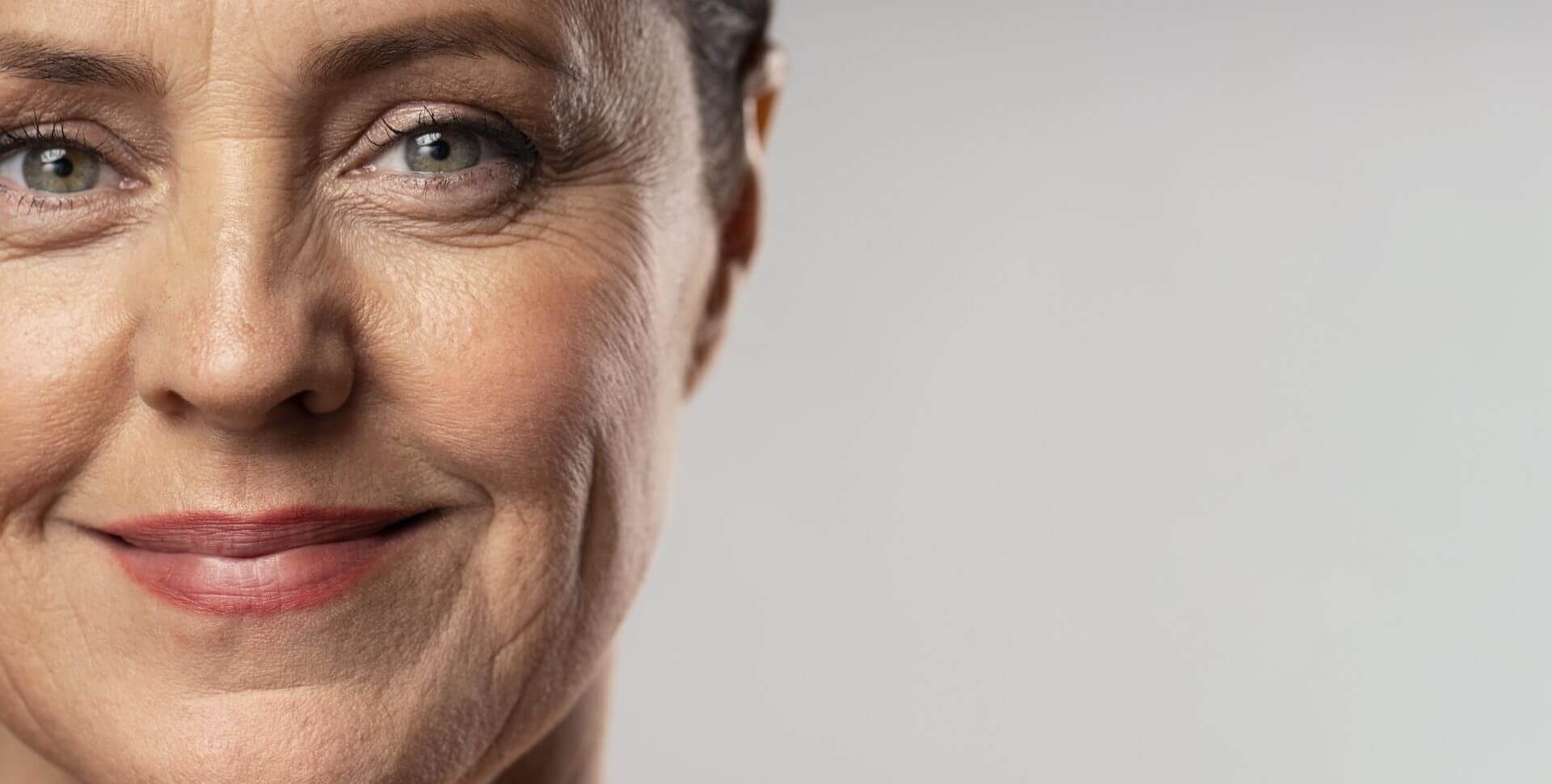 Collagen contributes to the elasticity of the skin, which is what helps to prevent it from sagging. As a person ages, skin elasticity reduces, which makes it lax.
When a person undergoes treatment, collagen and elastin production can tighten the skin, lessening the sagging and making your patient appear younger.
3) Reduces the Appearance of Wrinkles
There are various methods for resolving facial wrinkles, and microneedling is one of them.
With the increased levels of elastin and collagen in the body after the treatment, the skin can become smoother, lowering the appearance of wrinkles such as smile lines and crow's feet.
Small blood vessels also form in the treated area, which carries nutrients, oxygen and blood to the skin and aid with the reduction of wrinkles.
4) Shrinks Pores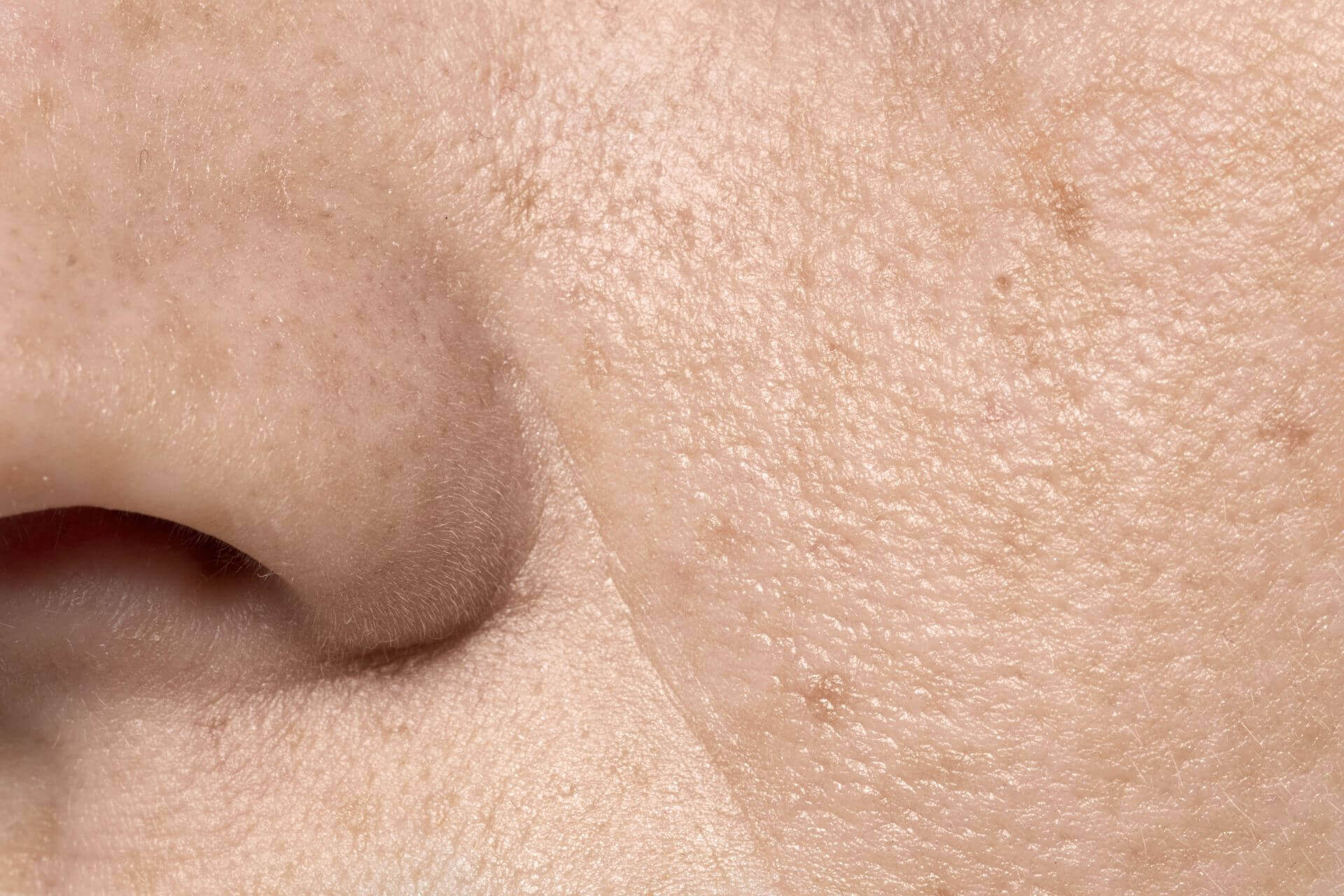 If a client wants smaller pores, microneedling can help them achieve this.
The size of an individual's pores can affect various things relating to the skin, such as making a person more likely to suffer from acne. They can also appear unsightly.
Microneedling can help with this, as it can remove the bacteria responsible for acne and reduce the size of pores.
When the body makes more collagen, it causes the treated skin to plump, shrinking the pores in the treated area.
5) Improves the Look of Stretch Marks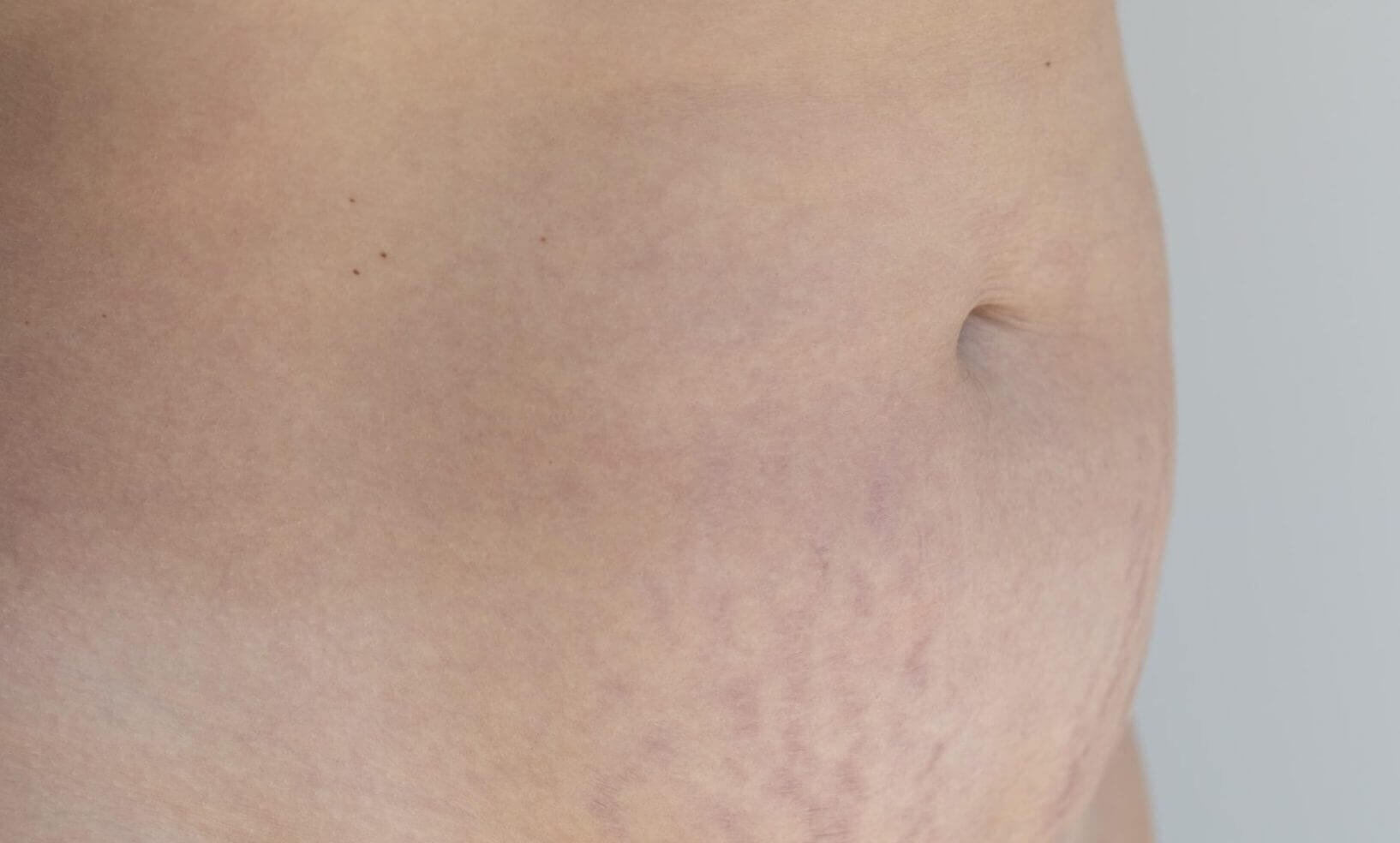 Patients can also use microneedling to reduce the visibility of stretch marks.
Stretch marks can occur when collagen fibres break as the skin stretches. By microneedling stretch marks, it can help to create more collagen, helping this part of the skin to heal and making the marks less visible.
6) Reduces Rosacea
Rosacea is a skin condition that mainly impacts the face through redness, which can appear in, for example, the cheeks, forehead and nose. Other symptoms include dry and thickened skin. It can be easier to detect on lighter skin.
Microneedling can help counterbalance collagen breakdown that can occur with rosacea. As the body produces more collagen, it can reduce the appearance of irritation and inflammation in the skin.
7) Acne Improvements
Microneedling for acne scars and active acne can be a great way to clear up a patient's skin, although this should not be the only treatment used for this situation.
Whereas some treatments are unavailable for people with active acne breakouts, a patient can still undergo microneedling if this is the case.
How microneedling helps with acne has yet to be well understood, but one theory is that it reduces sebum production and the skin's oiliness.
8) Less Invasive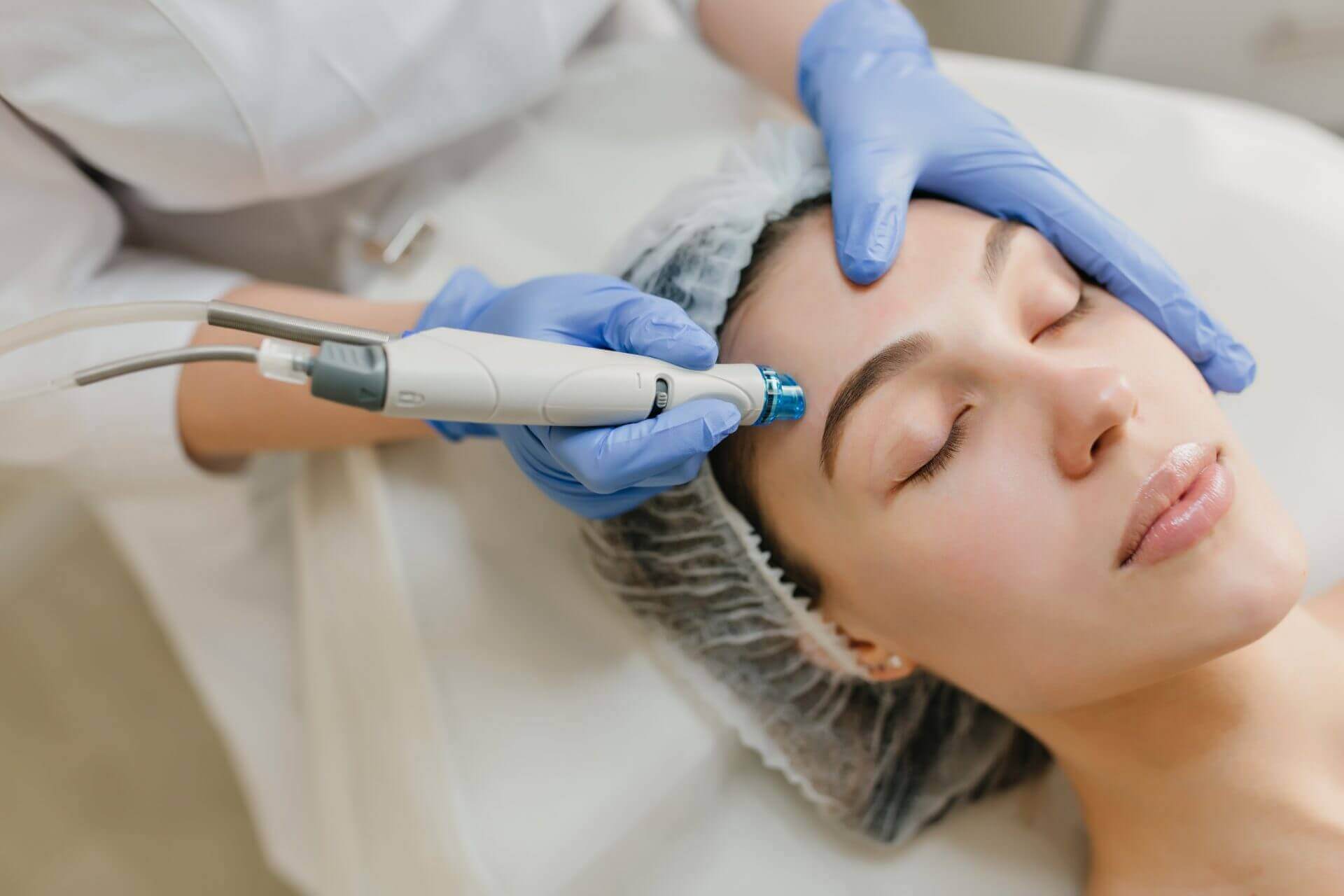 Clients who undergo cosmetic procedures such as chemical peel or laser treatments can require a long recovery period. For example, laser treatment can take three to ten days and chemical peels between 14 and 21 days.
In contrast, patients recovering from microneedling can expect it to take between 24 and 72 hours, meaning they can enjoy the results of their treatment faster.
9) Improves Topical Product Effectiveness
Various treatments, not just those for acne, can be more effective after microneedling.
For example, after a microneedling procedure, a patient can be given moisturisers and anti-ageing treatments.
The holes in the skin enable treatments to reach a deeper level in the dermis. For this to be most effective, the treatments should be applied regularly.
10) Helps Sun Damage to Skin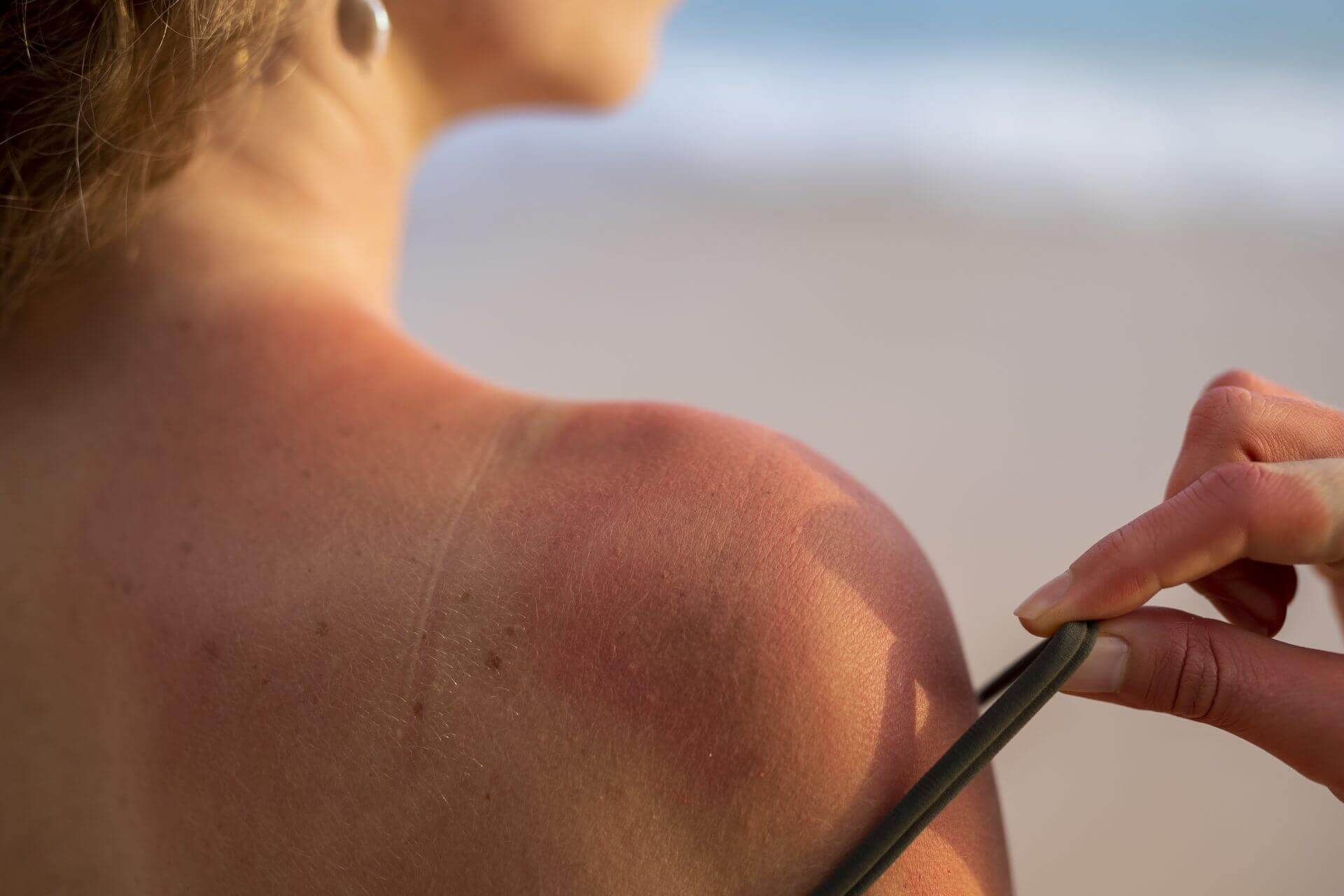 The sun can cause skin damage in varying ways, such as age spots and hyperpigmentation. Microneedling can help lessen the appearance of this damage by stimulating new skin cells.
The increased levels of collagen from this treatment can help to even out a client's skin tone, reducing the appearance of hyperpigmentation. When used with Vitamin C serum, microneedling can help balance melanin levels.
11) No Risk of Skin Discolouration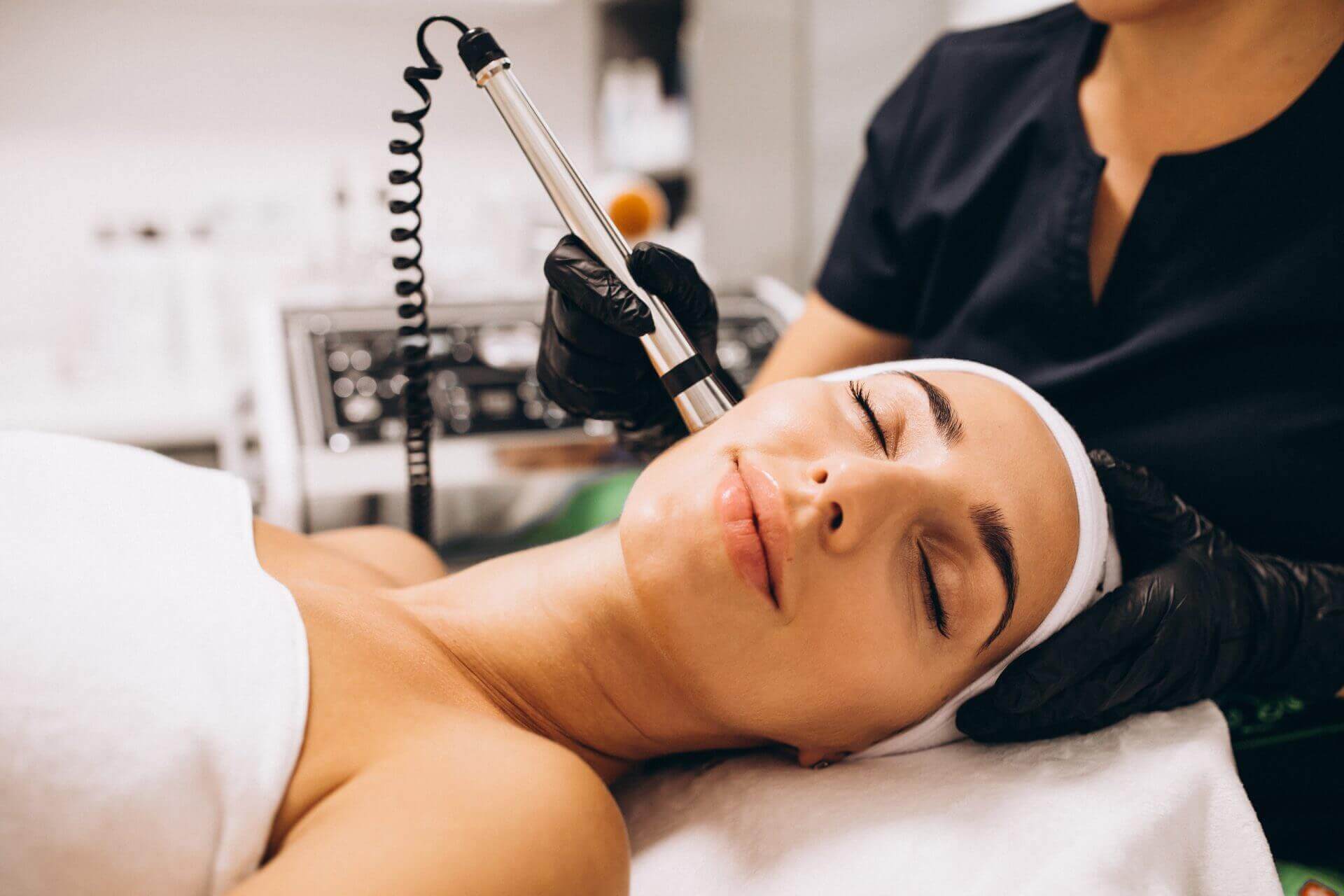 Some cosmetic treatments, such as laser treatments, can come with the risk of skin discolouration, which can be particularly apparent in people with darker skin.
Microneedling, however, doesn't have this impact. The lack of discolouration risk can make it preferable to other treatments as the client doesn't have to worry about pigmentation worsening with the procedure.
12) Reduces Blackheads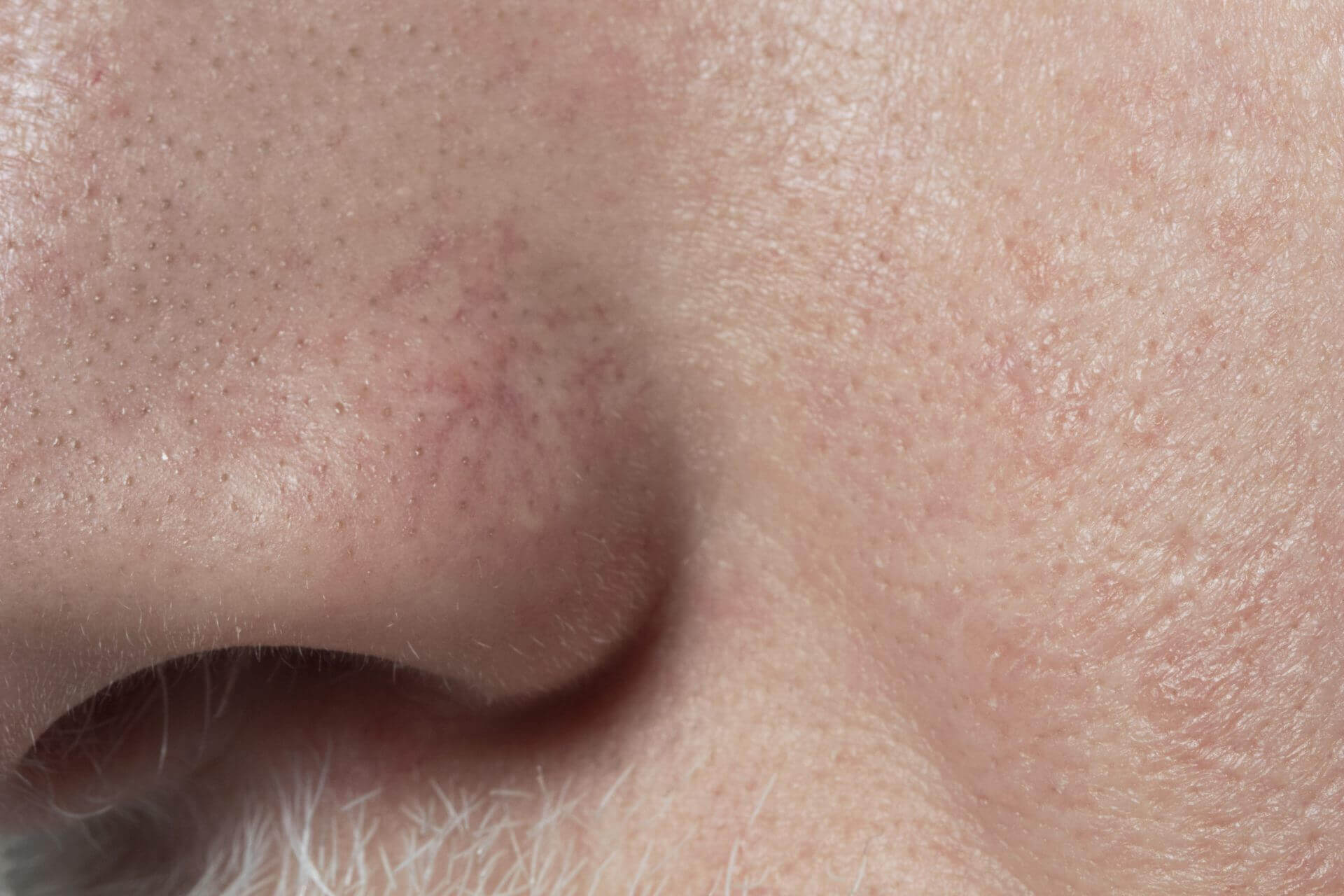 Though not a permanent solution, microneedling can reduce the number of blackheads a patient has. The correct aftercare can further lessen blackheads following the procedure.
The administration of needles can knock out the blackheads, and pore size can also shrink.
This effect can last for approximately 3-4 weeks, after which the level of blackheads can increase. A client can repeat the procedure if they wish at this time.
13) Exfoliates the Skin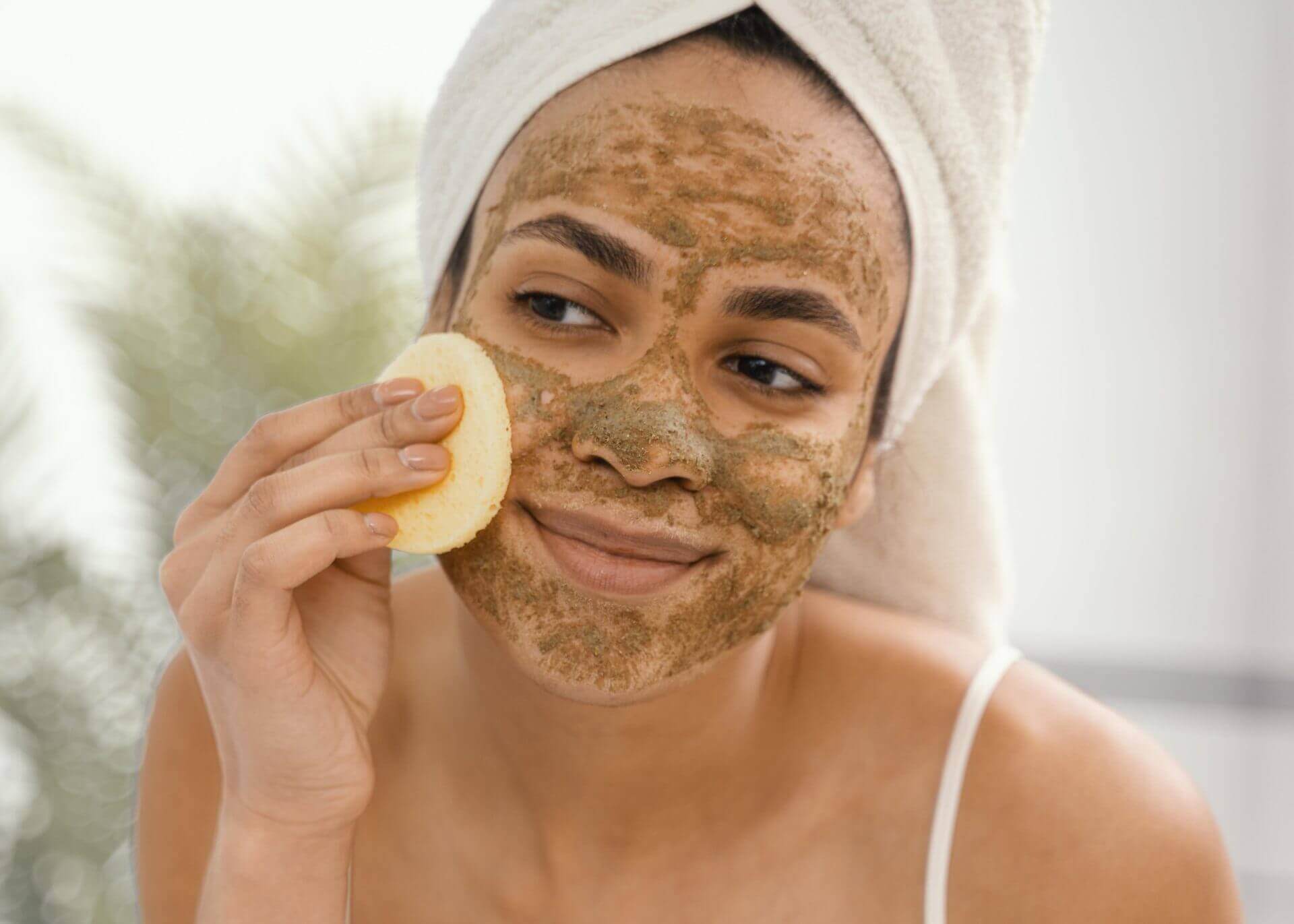 Exfoliation is the removal of dead skin cells from the top layer of the skin, and a person can exfoliate in numerous ways, such as through microneedling.
As this process disrupts the epidermis layer, it is bound to lead to some exfoliation. This process can make the skin smoother and fresher.
14) Youthful Appearance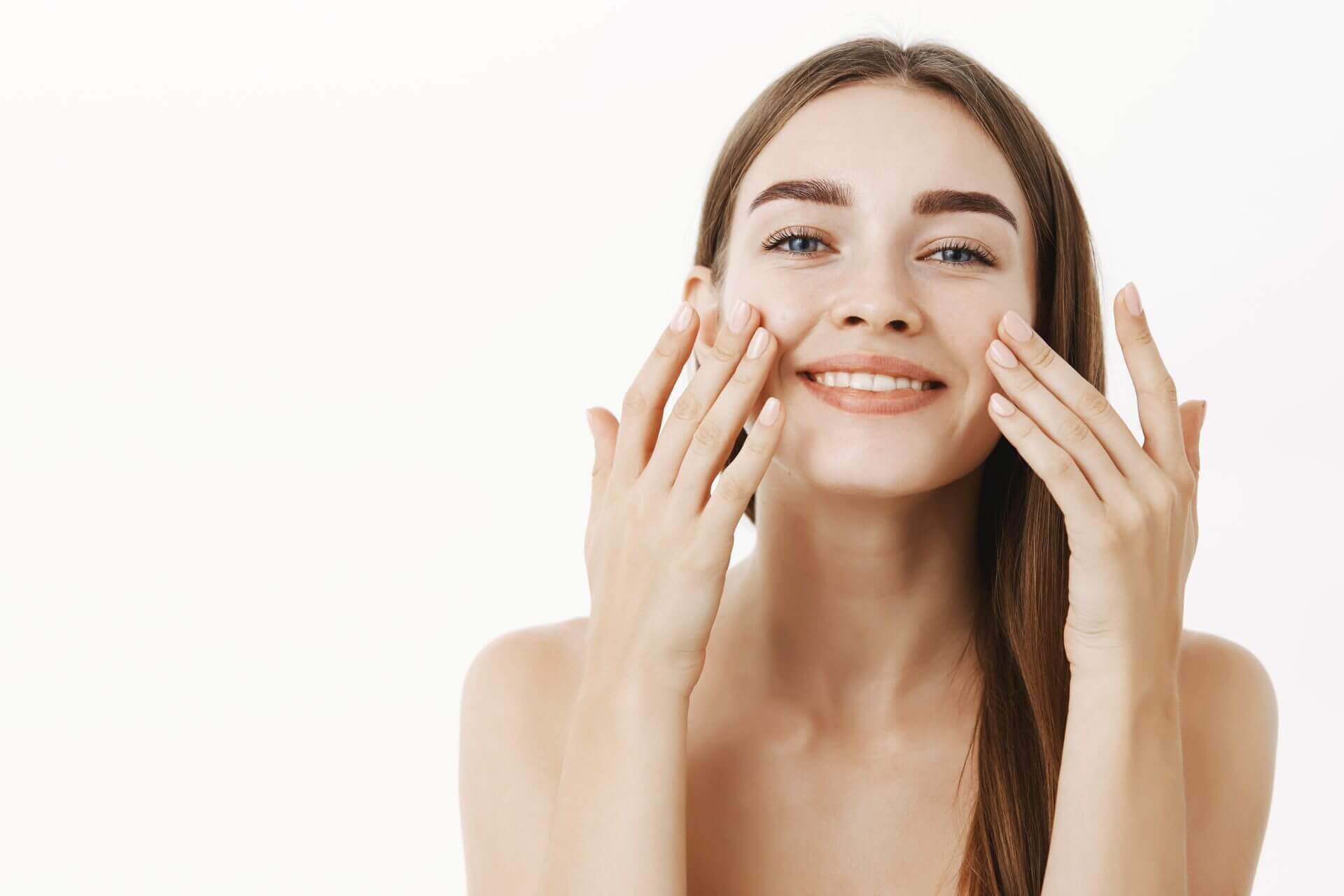 The reason why a patient will want microneedling will affect the specifics of the procedure, but microneedling can help their skin appear younger.
By reducing the appearance of wrinkles, and sun damage and increasing the collagen levels in the body, you can lessen the signs of ageing in your patient, making this an excellent treatment for people wanting a more youthful look.
Many cosmetic procedures are available for patients, and microneedling can offer an array of benefits for them to take advantage of. However, there are other treatments available.
Revolve Medicare has a range of products to improve your client's skin, such as IVNT and skin boosters. See how we can help you and your patients today.
Related Posts