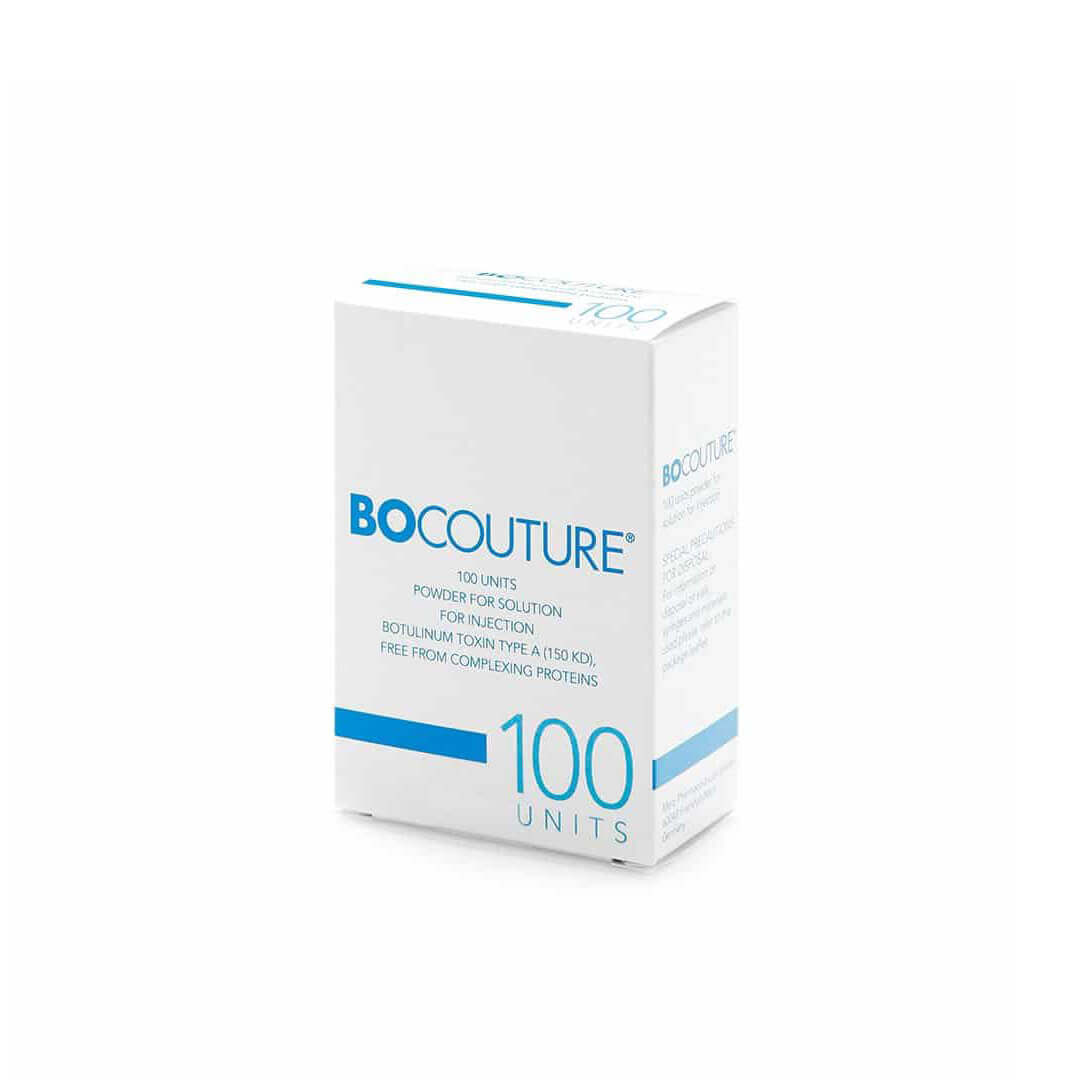 Bocouture 100u Vial
Product Description:
Bocouture 100U Vial is a highly sought-after neuromodulator that caters to the needs of qualified practitioners in the field of aesthetics. This exceptional product is formulated to deliver outstanding results and patient satisfaction. As a renowned and reputable brand, Bocouture offers an unparalleled solution for facial rejuvenation and the temporary reduction of facial lines and wrinkles.
Bocouture is a popular choice among patients under the age of 65 to remove vertical frown lines.
This product should be stored at room temperature, ensuring it is below 25C for up to 3 years before reconstituting with sterile water.
Dissolving Bocouture into sterile water should create a clear, colourless solution.
Benefits:
With its purified botulinum toxin type A, this neuromodulator effectively targets facial muscles to temporarily limit muscle contractions, reducing the appearance of wrinkles. Patients can achieve smoother and younger-looking skin, with results that are both natural and expressive.
How To Use Bocouture 100U Vial:
Before the procedure, a thorough consultation with the patient is essential to assess their aesthetic goals and medical history. Use a fine-gauge needle to inject into targeted facial muscles to relax and smooth out dynamic wrinkles. The treatment is minimally invasive and typically performed in an outpatient setting.
Side Effects of Bocouture 100U Vial:
While Bocouture 100U Vial is considered safe and well-tolerated, qualified practitioners must be aware of potential side effects. Mild and temporary reactions at the injection site, such as redness, swelling, or bruising, may occur. Adherence to strict aseptic techniques is crucial to reduce the risk of infection. Patients should be educated about post-treatment care to ensure optimal results and minimise discomfort.
Other Uses of Bocouture 100U Vial:
In addition to its primary use in reducing facial wrinkles, Bocouture 100U Vial offers other valuable applications for qualified practitioners. It can effectively address hyperhidrosis, providing patients with relief from excessive sweating in the underarms, hands, and feet. Bocouture is also used in the treatment of facial asymmetry and muscle hypertrophy, offering a versatile solution for various aesthetic concerns.