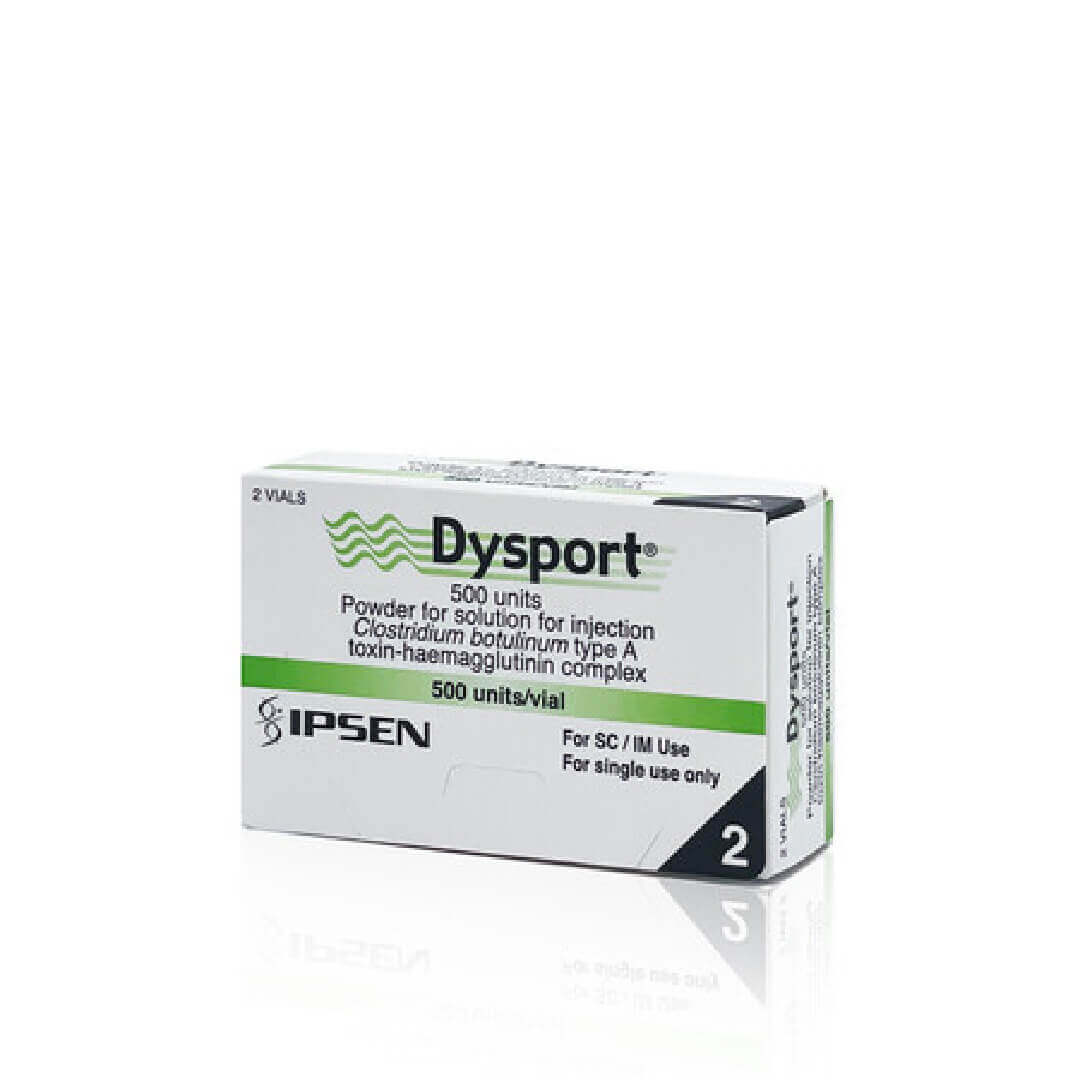 Dysport (2 X 500IU Vials )
Product Description:
Dysport 500IU Vials contain a neurotoxin formula, specifically designed to cater to the needs of qualified practitioners in the field of aesthetic medicine. This revolutionary product offers a range of benefits, from smoothing facial wrinkles to treating certain medical conditions. With its advanced technology and proven efficacy, Dysport 500IU Vials have become an essential tool for qualified practitioners looking to provide their patients with exceptional aesthetic outcomes.
Benefits:
As a qualified practitioner, you understand the importance of offering your patients safe and effective treatments. Dysport 500IU Vials offer a powerful solution for reducing the appearance of facial wrinkles and lines, such as crow's feet and frown lines, resulting in a more youthful and refreshed appearance. The quick onset of action allows for fast and noticeable results, enhancing patient satisfaction. Dysport is a reliable alternative for patients who may have developed resistance to other neurotoxin products.
How To Use Dysport 500IU Vials:
The vials contain a purified botulinum toxin type A, which is reconstituted with a sterile saline solution before administration. Precise injection techniques, guided by thorough facial analysis, ensure accurate placement of the product in the targeted muscles. The dosage and number of injections depend on the individual patient's needs and facial anatomy.
Side Effects of Dysport 500IU Vials:
The most common side effects are temporary and localised, such as mild swelling, redness, or bruising at the injection site. Patient selection, proper injection technique, and adherence to best practices significantly reduce the risk of adverse events. Educating patients about potential side effects and providing post-treatment care instructions contribute to a positive patient experience.
Other Uses of Dysport 500IU Vials:
In addition to its cosmetic applications, Dysport 500IU Vials have therapeutic uses that extend beyond aesthetic medicine. Qualified practitioners can use Dysport to treat various medical conditions, including cervical dystonia and hyperhidrosis. Dysport's muscle-relaxing properties make it a valuable tool in addressing certain neuromuscular disorders, providing relief and improved quality of life for patients.