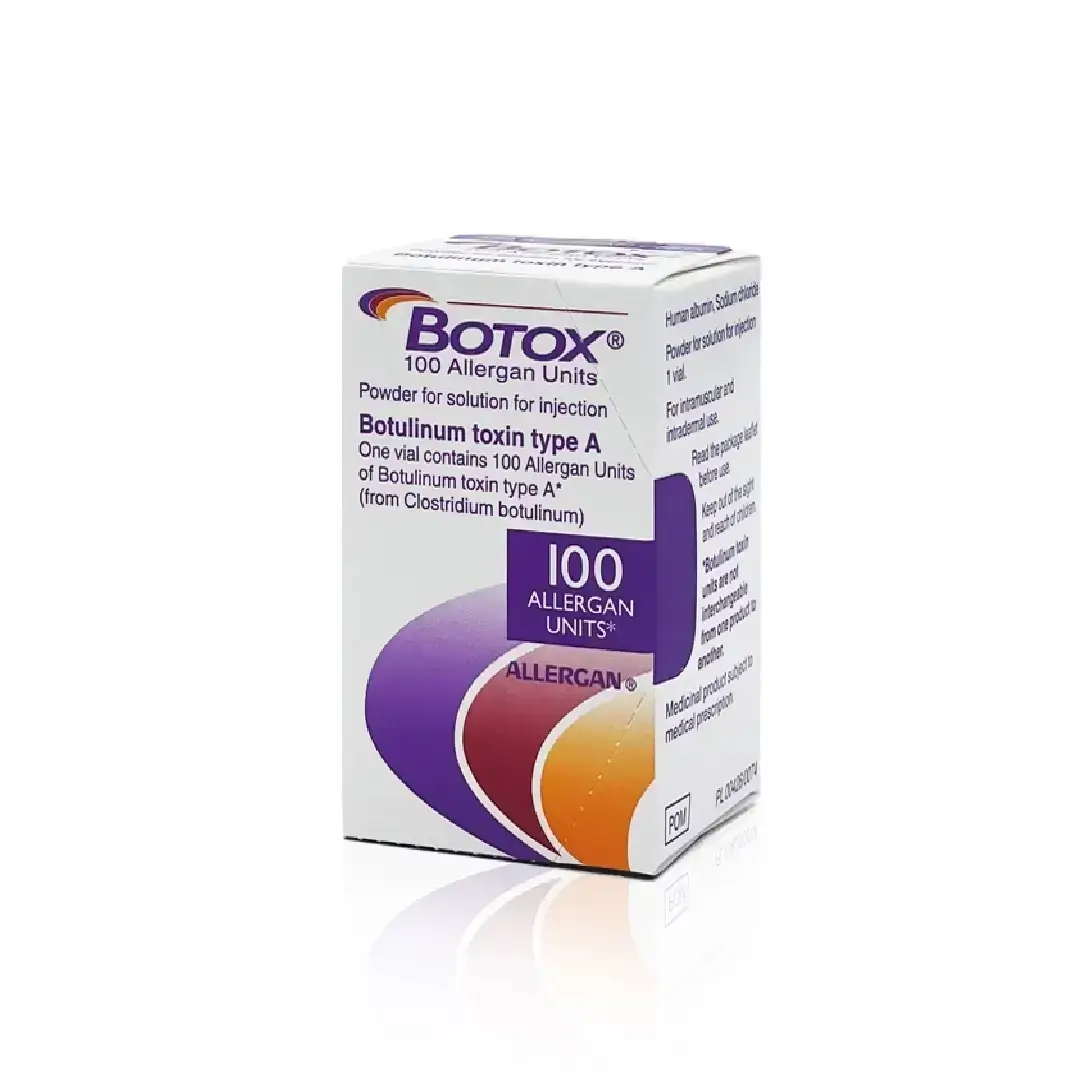 Allergan Botox 100u Vial.
Product Description:
Allergan Botox 100U Vial is a highly sought-after and trusted product in the field of aesthetic medicine, providing qualified practitioners with a powerful tool to address various cosmetic and medical concerns. This sterile, vacuum-dried vial contains botulinum toxin type A, derived from Clostridium botulinum bacteria.
Product Contains:
1x 1000U Botox Vial
Benefits:
As a neuromodulator, Botox temporarily inhibits muscle activity, making it ideal for reducing the appearance of dynamic wrinkles, such as crow's feet, frown lines, and forehead creases.
How To Use Allergan Botox 100U Vial:
Before treatment, a thorough consultation with the patient is crucial to discuss their concerns and set realistic expectations. Using a fine-gauge needle, the reconstituted Botox solution is injected into targeted muscles. The precise dosage and injection sites are determined based on the patient's facial anatomy and desired outcomes.
You will need to reconstitute this product with sterile water before use.
Side Effects of Allergan Botox 100U Vial:
Patients may experience mild bruising, swelling, or redness at the injection sites, which typically resolve quickly. In rare cases, patients may report headaches or flu-like symptoms. Qualified practitioners need to have a comprehensive understanding of patient selection, injection techniques, and potential side effects to ensure a positive treatment experience.
Other Uses of Allergan Botox 100U Vial:
It is widely used to manage excessive underarm sweating, offering relief to patients who struggle with hyperhidrosis. Botox injections have also shown promise in alleviating chronic migraines and reducing muscle spasms in certain neurological conditions.