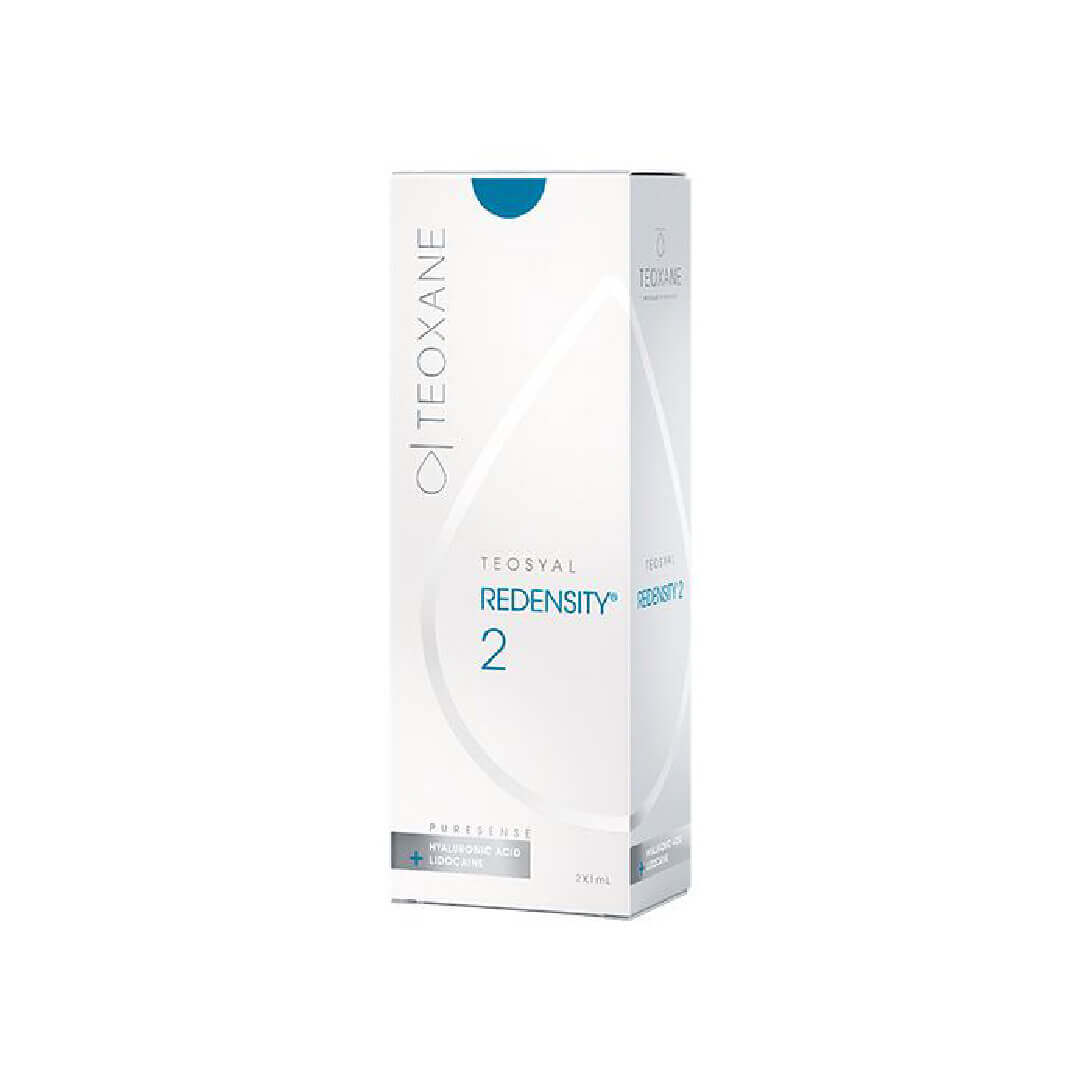 Teosyal Puresense redensity 2 (2x1ml)
Product Description:
Teosyal Puresense Redensity 2 is a cutting-edge dermal filler designed to meet the specific needs of qualified practitioners seeking optimal skin revitalisation and hydration for their patients. This innovative product is meticulously crafted with the highest quality ingredients to ensure safe and effective results. Teosyal Puresense Redensity 2 is a unique hyaluronic acid-based filler, enriched with a blend of essential nutrients and minerals that work synergistically to promote skin rejuvenation.
Teosyal Puresense Redensity 2 stands out as an exceptional dermal filler due to its unique composition. It contains non-crosslinked hyaluronic acid, which helps to attract and retain moisture, promoting skin hydration and plumpness. The product's special ingredients, including amino acids, antioxidants, vitamins (B6, B12, and more), and minerals (zinc, copper, and magnesium), play a crucial role in nourishing the skin, improving its texture, and protecting against oxidative stress.
Qualified practitioners can use Teosyal Puresense Redensity 2 to treat the peri-orbital area and tear troughs.
Product Composition:
HA: 15mg/ml
Lodocaidne: 0.3%
Product Includes:
2x 1ml Pre-filled Syringes
Benefits:
As a qualified practitioner, choosing Teosyal Puresense Redensity 2 offers a multitude of benefits for your patients. This advanced dermal filler is specifically formulated to address skin concerns such as fine lines, superficial wrinkles, and loss of skin radiance. The special composition of Teosyal Puresense Redensity 2 includes a unique mix of hyaluronic acid, amino acids, antioxidants, vitamins, and minerals, which together stimulate collagen production and enhance skin elasticity.
How To Use Teosyal Puresense Redensity 2:
The application of Teosyal Puresense Redensity 2 requires the expertise of a qualified practitioner. Before the procedure, a comprehensive assessment of the patient's skin condition is necessary to determine the most appropriate treatment plan. Using fine-gauge needles, the filler is carefully injected into the superficial dermis, promoting a gentle volumising effect and stimulating natural collagen production. The treatment is minimally invasive and can be performed in an outpatient setting.
Side Effects of Teosyal Puresense Redensity 2:
While Teosyal Puresense Redensity 2 is known for its safety and tolerability, qualified practitioners must be aware of potential side effects. Patients may experience mild swelling, redness, or bruising at the injection sites, which are generally transient and resolve on their own. Adherence to strict aseptic techniques is essential to minimise the risk of infection, and providing patients with comprehensive post-procedure care instructions ensures a smooth recovery process.
Other Uses of Teosyal Puresense Redensity 2:
This versatile filler can be used to enhance the delicate skin around the eyes, reduce the appearance of tear troughs and dark circles, and restore volume to the lips.
| | |
| --- | --- |
| price | Prescription item zero VAT, Stock item VAT payable |