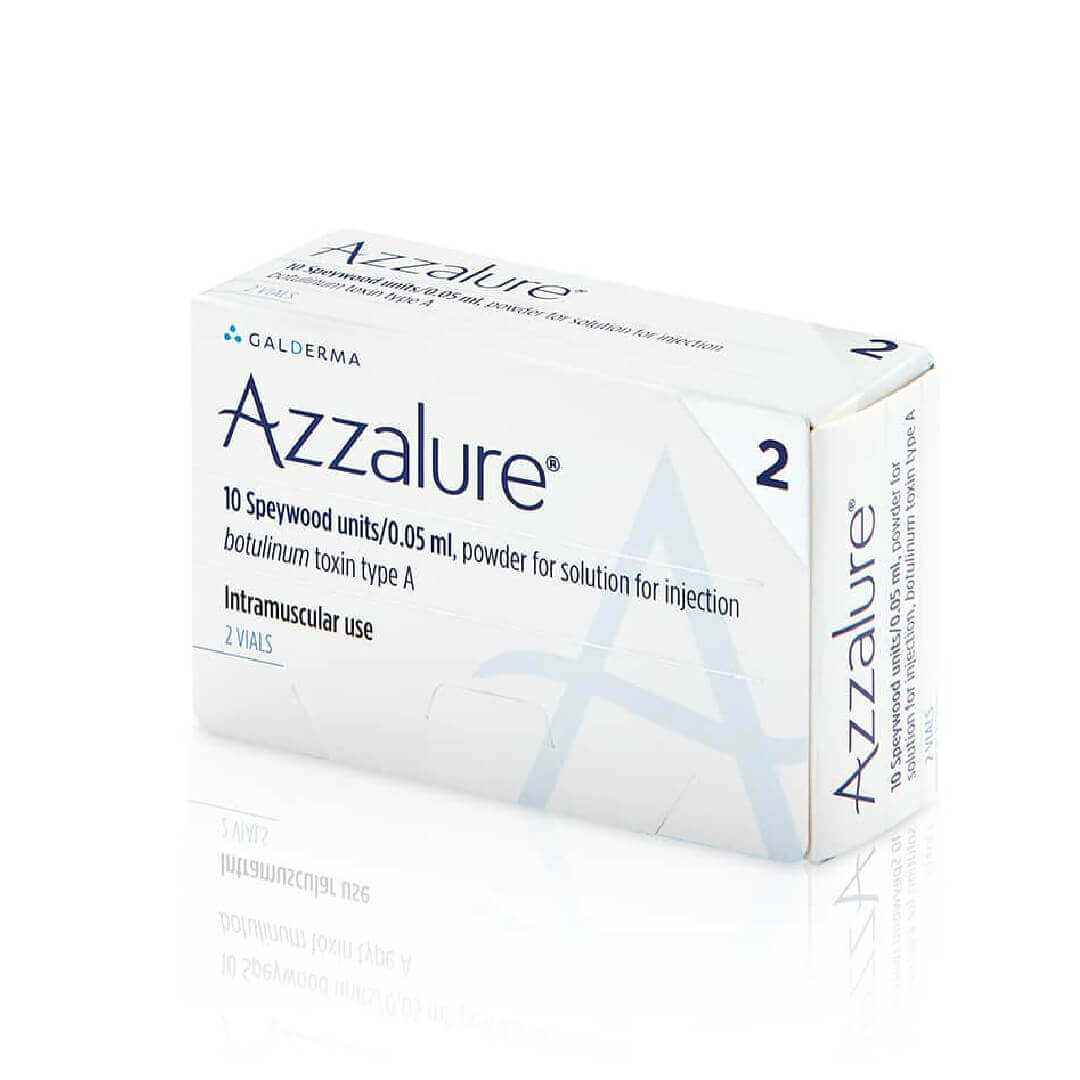 Azzalure 2x125u Vial
Product Description:
Azzalure 2x125U Vials are a reliable solution for facial aesthetics. Manufactured by Galderma, a renowned pharmaceutical company, Azzalure offers a trusted brand of botulinum toxin type A, specifically designed for qualified practitioners specialising in aesthetic procedures.
Common areas where Azzalure is used are the glabellar lines and lateral canthal lines.
Product Contains:
2x 125U Vials
Benefits:
As a botulinum toxin type A, Azzalure acts as a muscle relaxant, effectively reducing the appearance of dynamic wrinkles caused by facial muscle contractions. The precise formulation of Azzalure ensures natural-looking results, allowing patients to maintain their facial expressions while achieving a smoother and rejuvenated appearance.
How To Use Azzalure 2x125U Vials:
Azzalure 2x125U Vials should only be used by qualified practitioners who have the necessary training and expertise in facial aesthetics. Before administration, a thorough assessment of the patient's facial anatomy and skin condition is essential to determine the appropriate dosage and treatment areas. The reconstitution process involves diluting the powder with sterile saline solution, ensuring accurate dosage for each treatment.
Side Effects of Azzalure 2x125U Vials:
Common side effects may include temporary bruising, swelling, or redness at the injection sites. Qualified practitioners must adhere to strict aseptic techniques during administration to minimise the risk of infection.
Other Uses of Azzalure 2x125U Vials:
Qualified practitioners can utilise Azzalure to address excessive sweating (hyperhidrosis) by injecting it into the sweat glands to reduce sweat production.