The Ultimate Dermal Fillers Guide
Different dermal fillers are designed for specific areas of the body to achieve particular effects, so choosing the correct one according to the patient's desired results can be difficult. 
Originally, dermal fillers contained animal collagen, but hyaluronic acid (HA) fillers were approved by the FDA (Food and Drug Administration) in the early 2000s. 
Although dermal fillers have been around since the 1970s, they have become popular over recent years. Their growing popularity could be due to their use by various high-profile celebrities and influencers.
With so many options available, finding a suitable filler for your client is essential. We have created this guide to help you understand what dermal fillers are, the available types, and what a patient can expect during aesthetic injection treatments.
Here is your practical guide to dermal filler procedures and the different fillers available to ensure you find the one best suited to your client's wants.
What is a Dermal Filler?
This treatment is a substance injected into the lips or the face to alter the appearance of different features, such as adding volume to the cheeks or lips and eradicating facial wrinkles and lines. After using a filler, the rest of the face will age as expected.
How Can Fillers Enhance Your Clients' Appearance?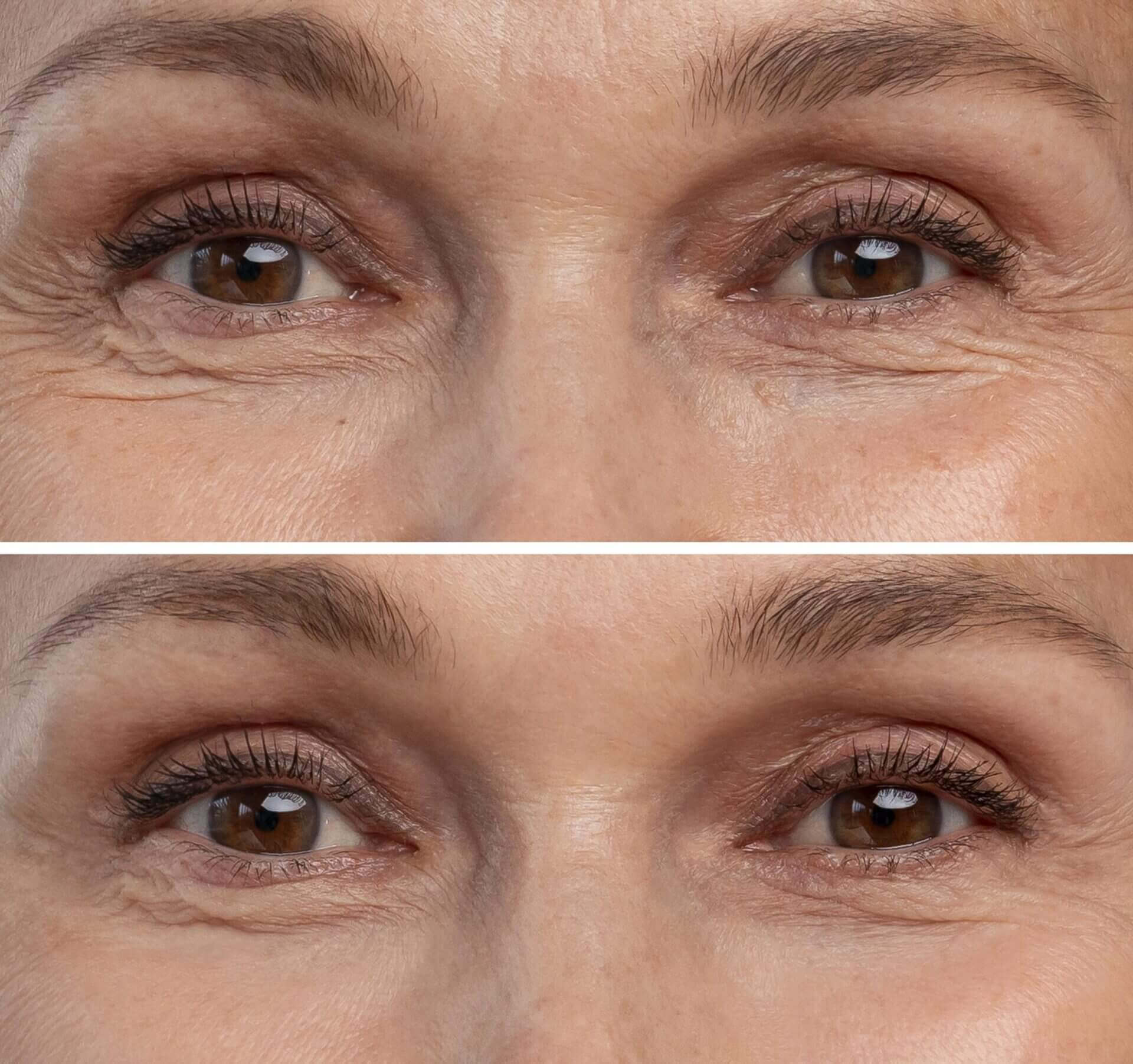 Dermal fillers can be used for numerous situations to help your clients gain the desired results, which doesn't just include smoothing wrinkles. They help with various things, such as: 
Asymmetry, such as in the nose

Smoothing out thin creases and lines on the face and around the mouth and nose

Adding volume to the cheeks, lips or temples
Benefits of Dermal Fillers
Using dermal fillers can have an array of benefits for the patient, including:
The results can be immediately noticeable

The patient does not require a patch test before the procedure

This treatment style is temporary

The patient does not need downtime after the practitioner administers the dermal filler.
Be aware that, depending on which filler the professional uses, the client may need to refrain from some activities for a short time after receiving the dermal filler, such as specific exercises. The practitioner will be able to explain this to them.
Are Dermal Fillers Permanent?
A big myth surrounding dermal fillers is that they are permanent.
How long the results of dermal fillers last will depend on various factors, but it is usually between six and 18 months because the fillers reduce as time passes. If clients want to maintain specific results, they can repeat their treatment.
Patients who want to reverse the effects of the filler can get their practitioner to dissolve it using Hyalase (a qualified and experienced medical professional must do this procedure).
Where Are Dermal Fillers Injected?
1) Lip Fillers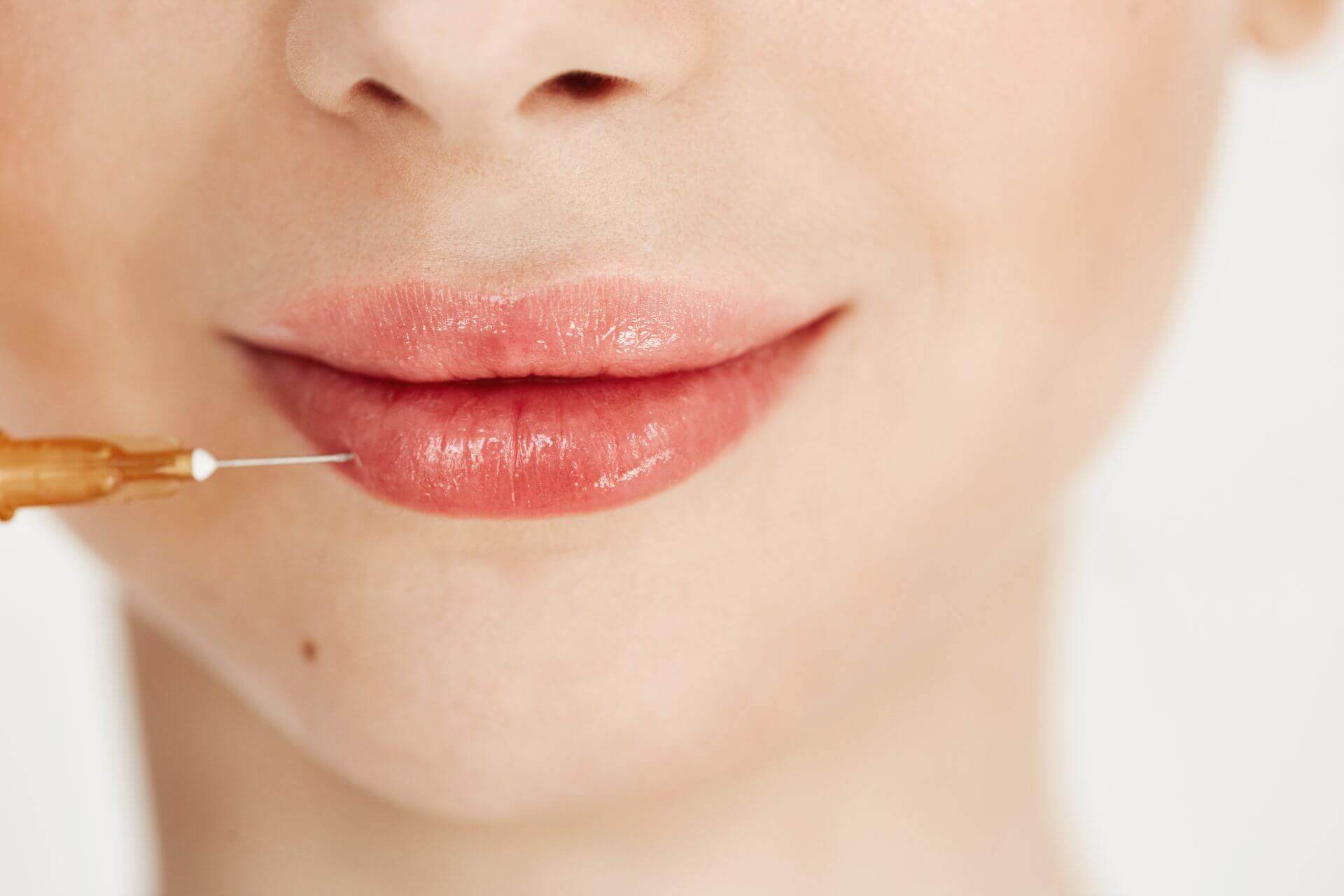 Ideal for patients wanting plumper lips, this type of filler helps replace the fat and collagen a person can lose during the ageing process. If clients want lip fillers, they need to consider what effect they wish to gain to use the correct one.
An example of this is Belotero Lips Contour Plus, which can help with the outline of the lips. It contains lidocaine to help reduce discomfort for the patient.
2) Cheek Fillers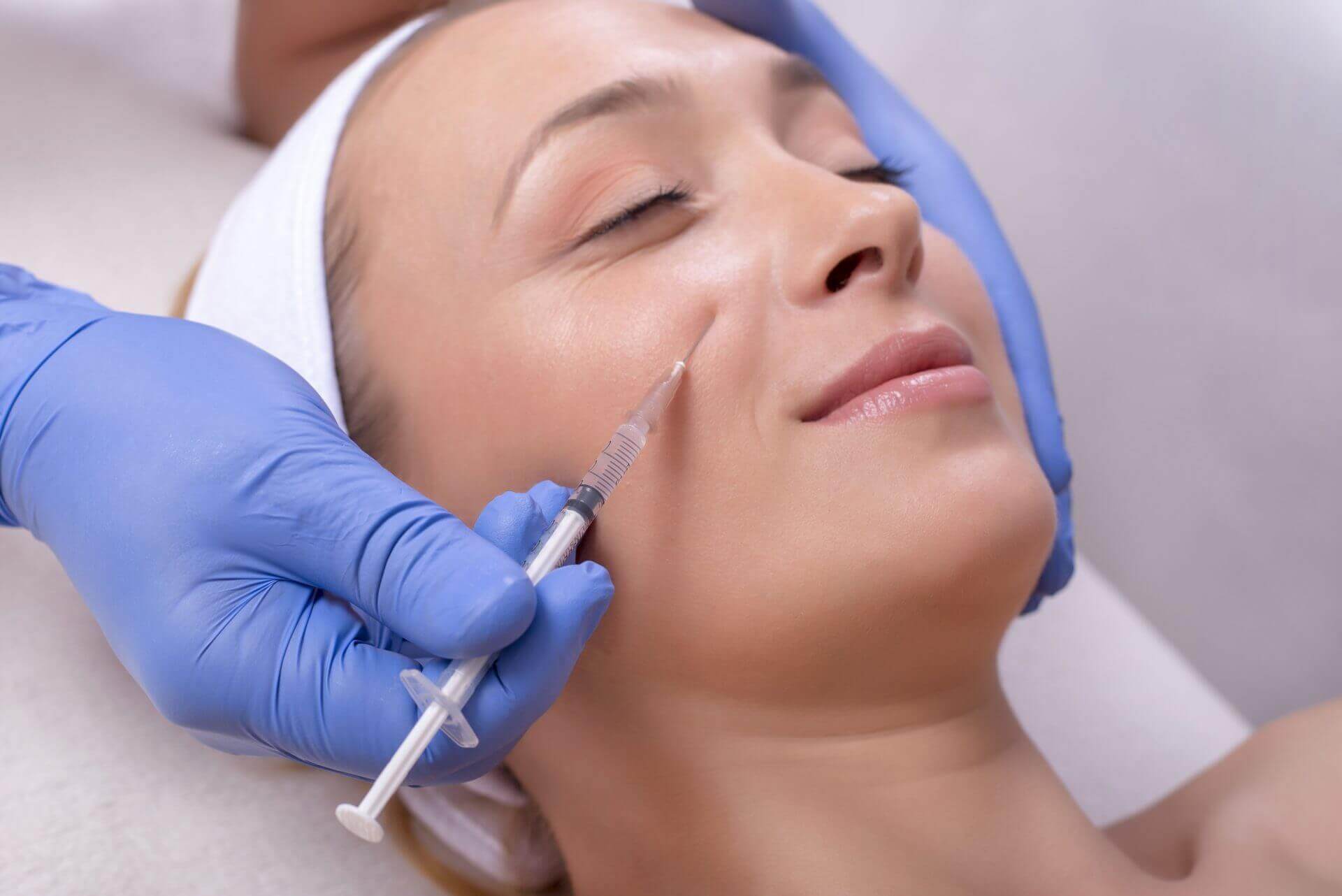 If a client wants more defined cheekbones, cheek fillers are a great way to add more volume and make a face appear younger. Cheek fillers, such as the Monalisa Lidocaine Mild Dermal Filler, can help with sagging skin, though how long it lasts can depend on the type of filler.
3) Forehead Filler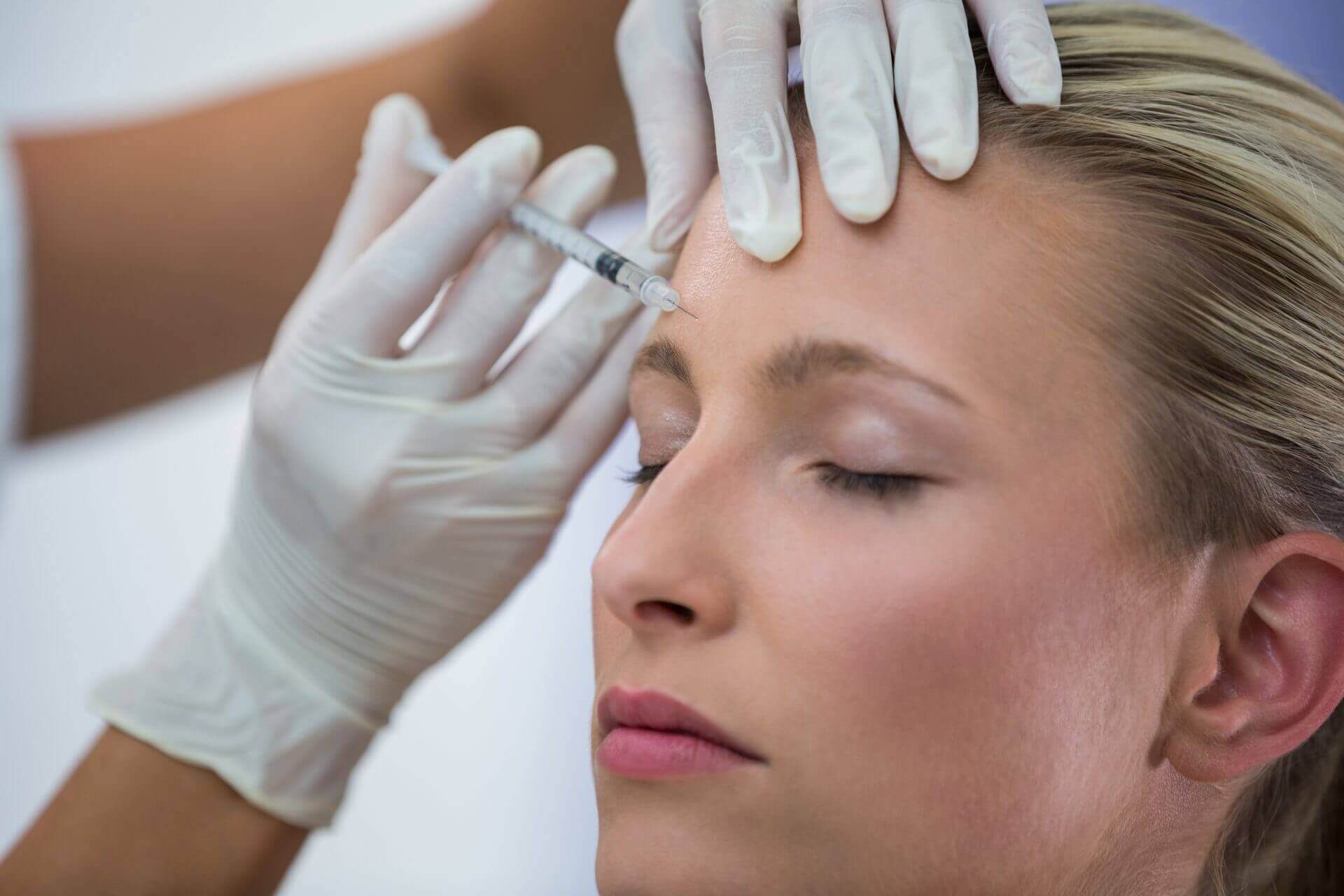 Able to reduce the appearance of forehead lines, fillers like Volifil Classic Dermal Filler make these lines less noticeable. They work without the need to paralyse the muscles temporarily.
4) Chin Filler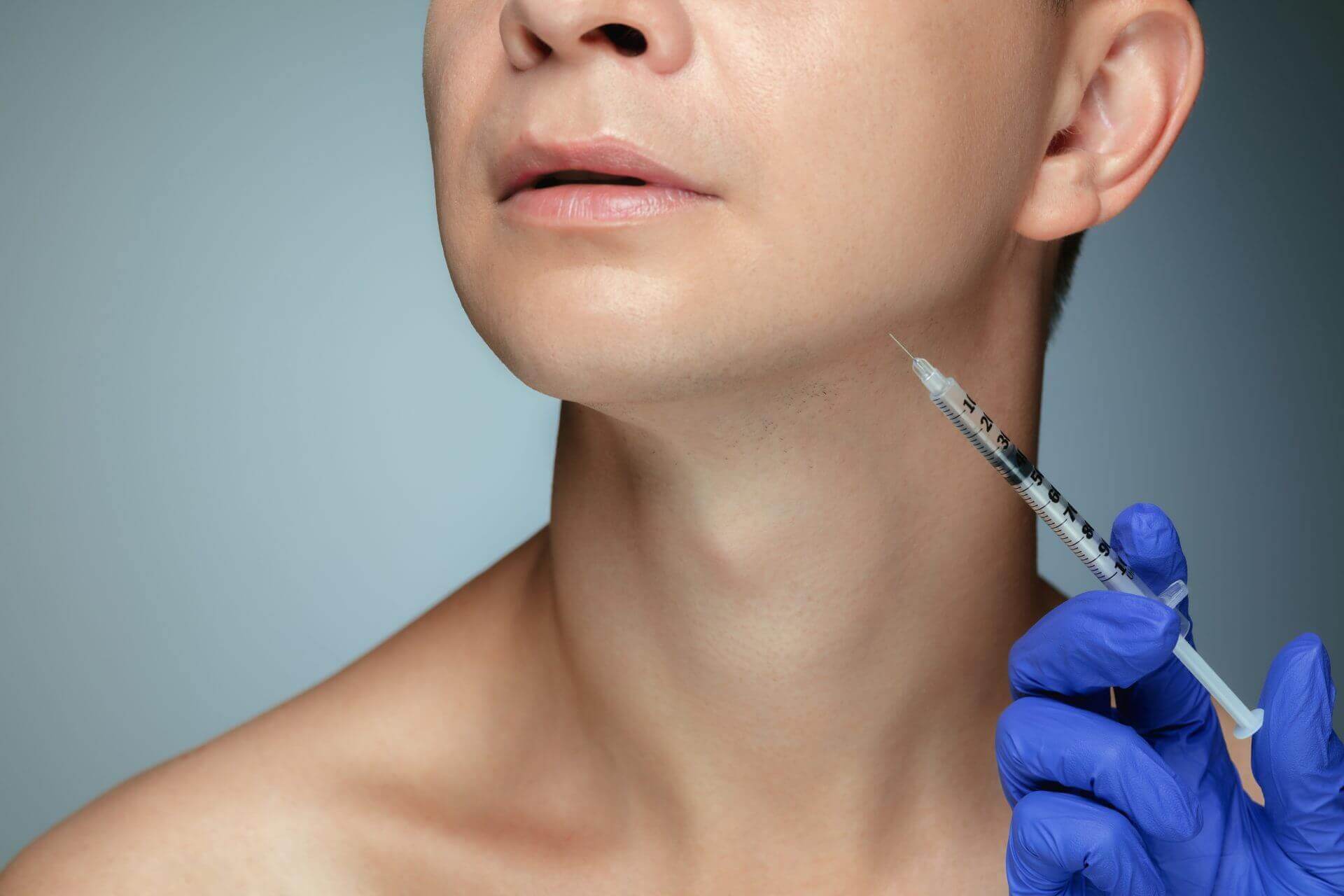 For clients wanting to lessen a double chin, fillers such as Exquiller Implant Cross-Linked HA Filler with Lidocaine can help them achieve their goal. Chin fillers can also help to fill chin dimples and restore sagging in this area.
5) Nose Filler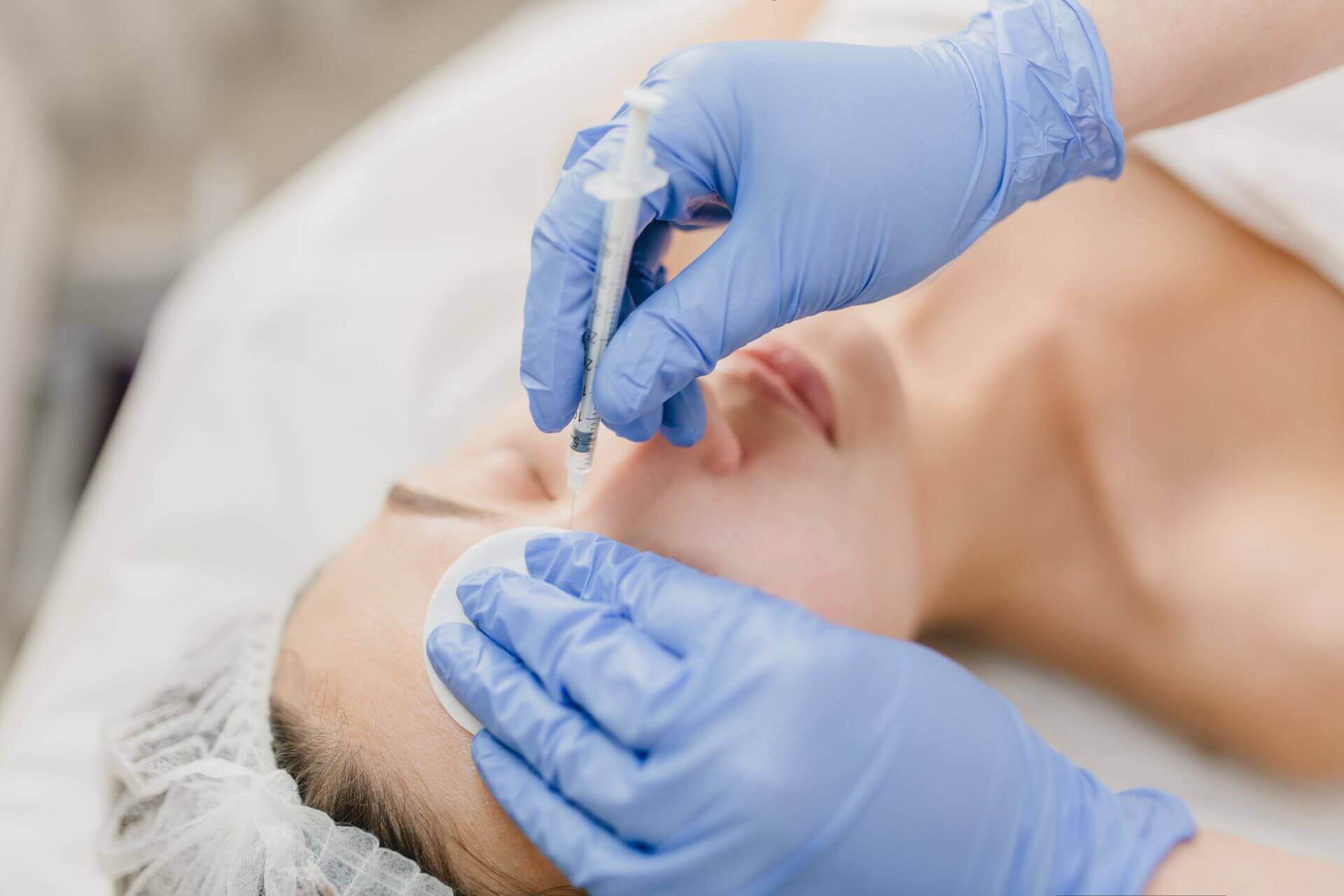 UTH Fine Dermal Filler with Lidocaine is an example of a nose filler designed to help with concerns such as unevenness and asymmetry. Nose fillers offer a quick alternative to surgical rhinoplasty that avoids a longer recovery.
6) Reduce Scar Appearance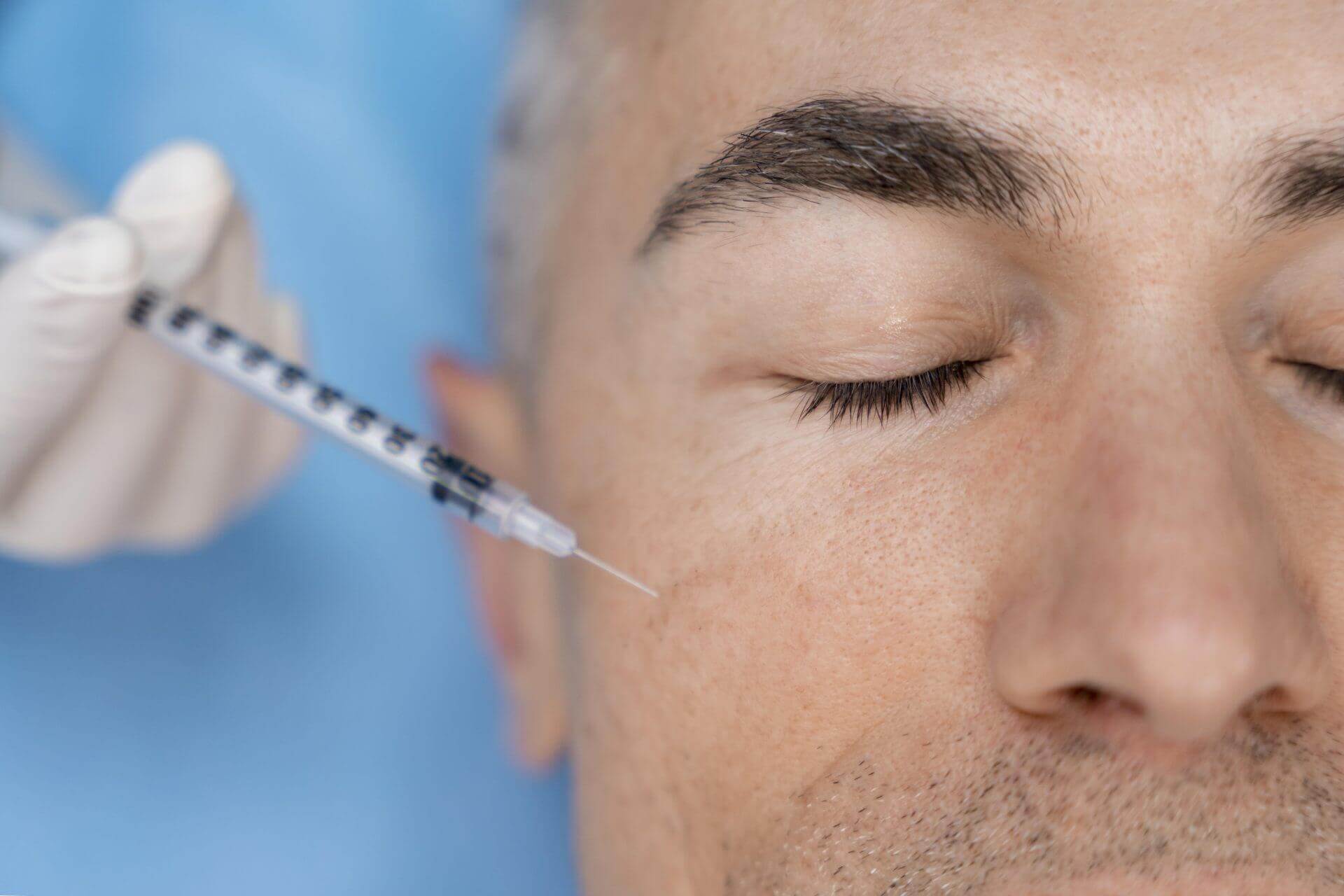 Whilst scars can make a client feel self-conscious, fillers like Restylane Defyne with Lidocaine can reduce their visibility and make the texture more even. These fillers can also help promote collagen production in the body.
7) Nasolabial Fold Filler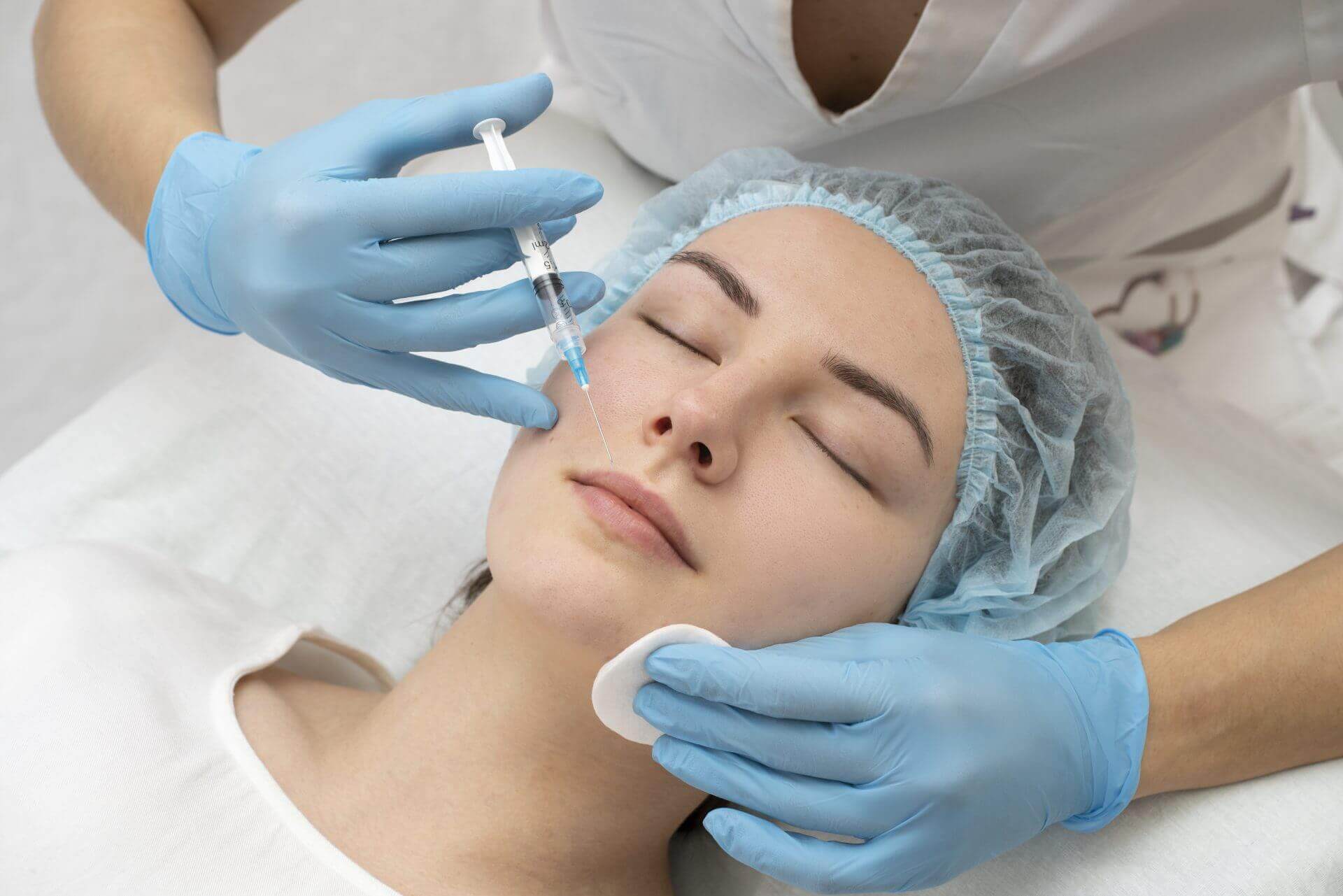 Nasolabial folds, also known as smile lines, are between the mouth's corners and the sides of the nose. Nasolabial fold fillers, for example, Aessoa Shine with Lidocaine, can lessen their appearance and help the face look younger whilst remaining natural.
8) Marionette Line Filler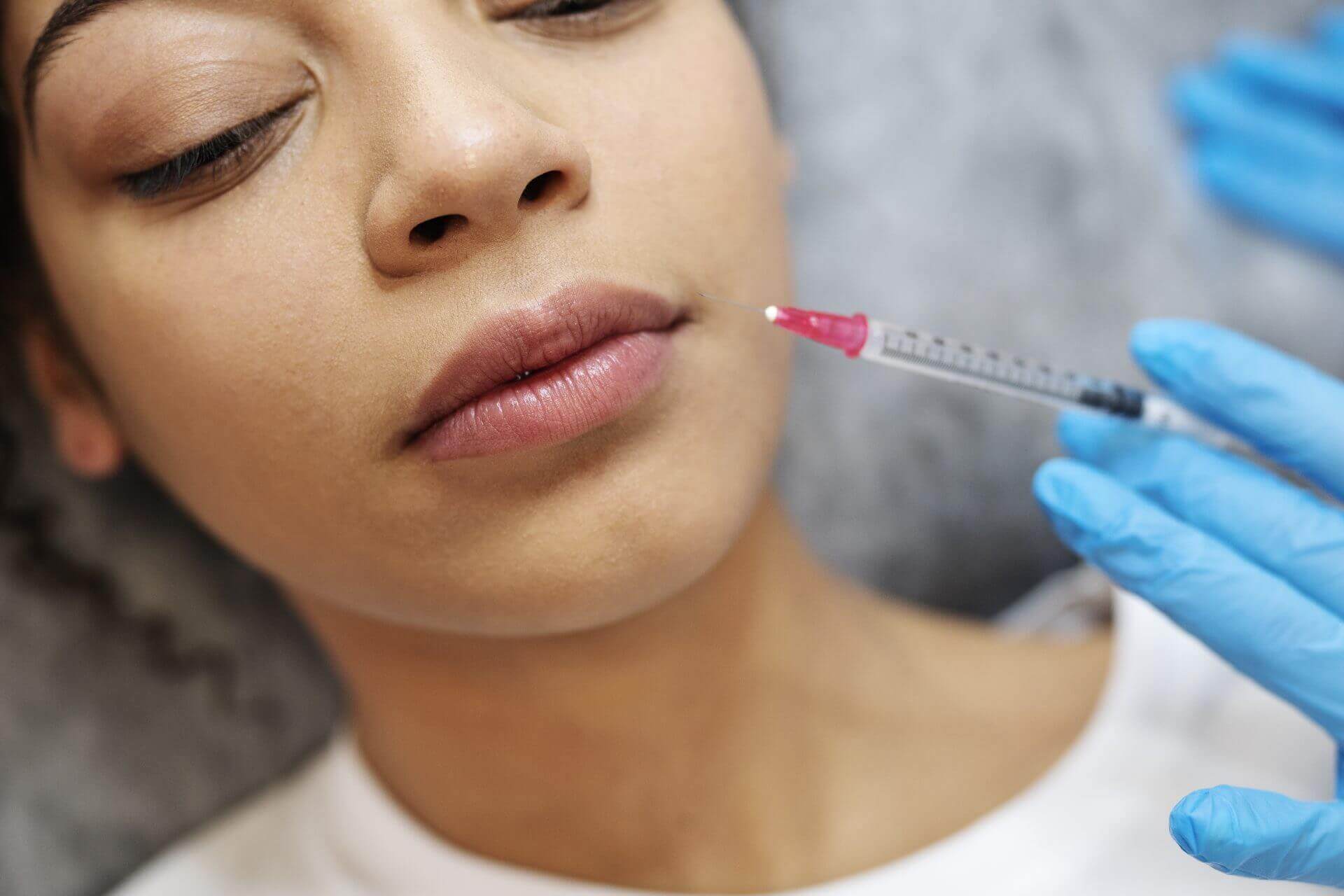 The lines between the chin and the corners of the mouth are marionette lines, and people with these lines can use fillers such as Genius Enrich to help smooth them out. Marionette line fillers are ideal for adding volume to this part of the face, making the user look younger.
What Are Dermal Fillers Made Of?
1) Hyaluronic Acid Injection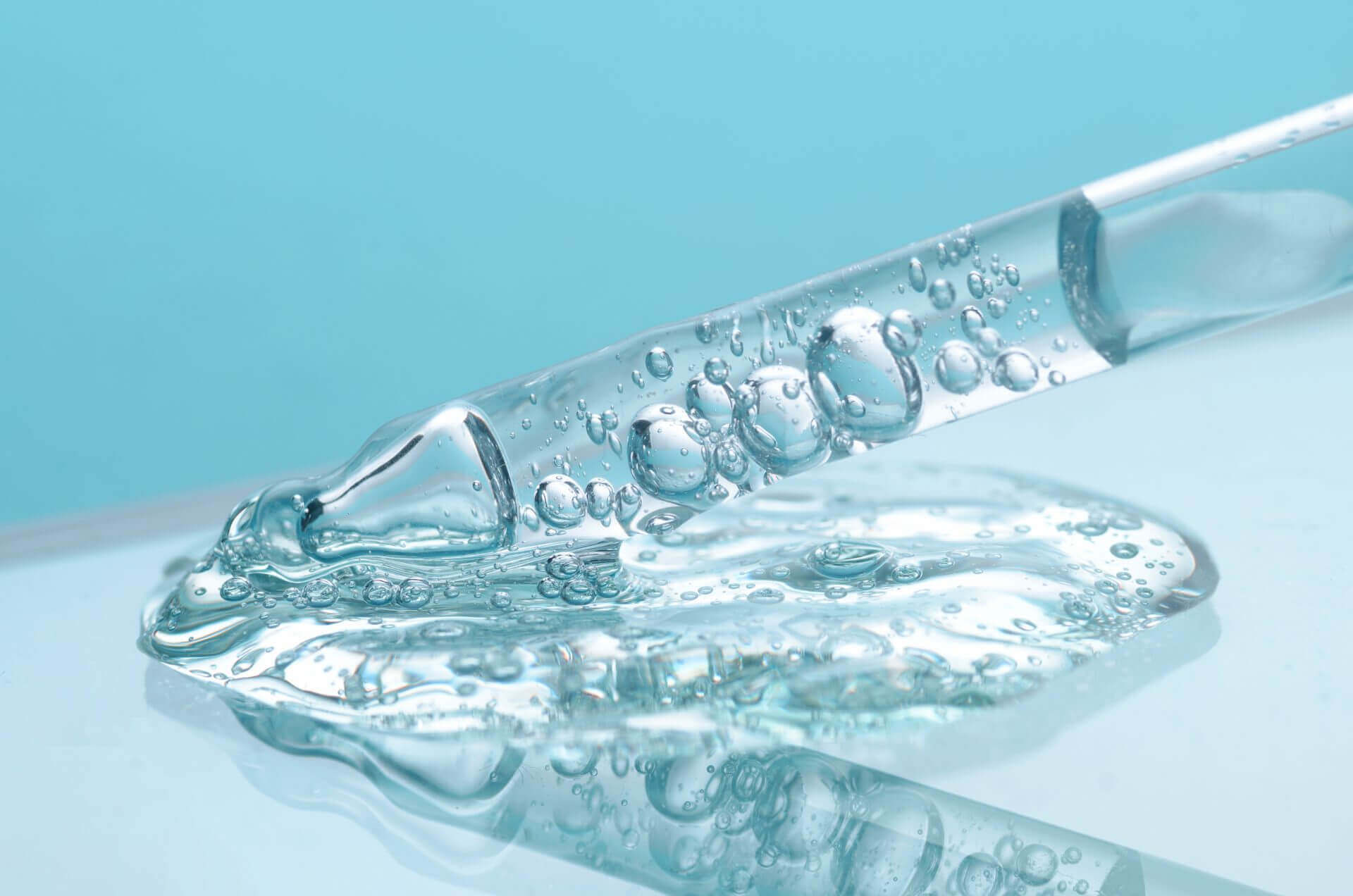 Hyaluronic acid is a gooey substance found in the skin, joints and eyes and can help heal wounds. It is also known as hyaluronate or hyaluronan, and the body naturally produces it. Dermal fillers that contain hyaluronic acid include Neuramis Deep with Lidocaine.
This polymer is ideal for transporting other molecules around the body, so research is being conducted into its use for targeted medication delivery.
Hyaluronic acid benefits the body in numerous ways, such as with joints and hydration.
It helps prevent the pain of grinding bones and can retain water, as ¼ teaspoon can hold just under seven gallons of water.
Therefore, it is ideal for dry eye treatments and moisturising lotions and creams. It also aids with skin flexibility and can lessen lines and wrinkles.
Research shows that hyaluronic acid is safe for use. It is rare to react to this substance.
There are several ways to take hyaluronic acid, such as orally, injections including dermal fillers, and skin applications such as serums, gels and shampoos. Some of these methods can be obtained over the counter and do not require a prescription. However, injections, such as dermal fillers, will require a prescription for the patient to access.
2) Calcium Hydroxylapatite Filler
Initially, calcium hydroxylapatite is used in reconstructive surgery and dentistry. It is found naturally in the body, specifically in bones. It is FDA-approved, and when administered to a client, it tends to be used with a numbing cream to make the procedure more comfortable.
Calcium hydroxylapatite is generally a long-lasting filler for around 12+ months after application. It is latex-free and sterile, and this gel-like soft tissue filler is thicker than most other fillers. This substance can be versatile due to its elasticity and thickness.
The filler stimulates collagen production and is ideal for use in the face and hands to help with volume and wrinkles. It can also tighten the skin to help with sagging, which makes your face appear younger.
It is not used for fine lines surrounding the mouth and under the eyes or for lip augmentation. It is also not recommended for patients with the following:
Allergy to lidocaine or similar

Allergy to calcium hydroxylapatite microspheres or similar

Blood disorders

Uncontrolled diabetes

Blood clotting problems

Active skin infections
3) Polylactic Acid
In 2004, the FDA approved polylactic acid for lipoatrophy from HIV, which is when the fat pads on the face thin. In 2009, they further approved it to help with facial wrinkles, such as the nasolabial folds. This filler lasts for up to two years.
This treatment tends to be used for deeper facial wrinkles, though it is also known for its use in dissolvable stitches. However, it is not appropriate for the fine lines surrounding the mouth, around the eyes or for lip augmentation. 
Polylactic acid is a biodegradable synthetic substance that disappears a few days after injecting the dermal filler. It is also non-toxic and considered a collagen stimulator, so it encourages the body to produce its own collagen.
Most clients will require multiple treatments to maintain their desired results. After a medical professional injects the filler, the patient can follow the 5-5-5 rule. This rule suggests massaging the area in question for five minutes five times daily for the first five days.
4) Polymethylmethacrylate
(PMMA)
PMMA is an FDA-approved treatment containing collagen, which helps to provide firmness and structure when injected. It is biocompatible and synthetic and has been used for nearly 100 years in medicine, including for surgical implants.
A client can use this filler type instead of collagen replacement or hyaluronic therapy, as well as for nasolabial folds or medium to deep wrinkles. It is also ideal for adding volume to thin lips or to help with pitted scars.
In dermal fillers, polymethylmethacrylate can be a tiny ball or microsphere which remains under the skin to provide support. PMMA can remain visible beneath the skin, and it can take up to three months to see the full effect of the filler.
5) Autologous Fat Injection
This minor surgical procedure is more extensive than other tissue fillers and involves injecting a patient with fat taken from another part of their body. A trained professional administers the fat to an area the client wishes to enhance.
When injecting the fat, the new area must redevelop a blood supply to survive. This occurs most of the time when used on the face.
The practitioner retrieves fat from a different body area for this procedure. The patient can therefore feel discomfort in this donor area. The client may need several rounds of treatment to gain the desired effects, though the results can be challenging to predict.
Dermal Filler Brands
1) Aessoa
These products are made with hyaluronic acid and can help with volume, wrinkles and skin quality. Aessoa filler can be used for numerous results and in different locations, depending on which filler your client wishes to use, such as marionette lines, adding volume to the lips and rhinoplasty.
2) Belotero
For patients wanting to hydrate the skin and reduce the appearance of wrinkles, Belotero filler could offer the ideal solution. There are many things to consider when choosing which Belotero product to use because clients can use them for different results, including adding volume to the cheeks and temples, enhancing lips and helping with photodamaged facial skin.
3) Dr CYJ Hair Filler
These fillers are ideal for patients suffering from hair thinning or loss. Dr CYJ Hair Filler products can stimulate hair growth and help blood circulation on the head's surface. They contain various peptides and hyaluronic acid to provide an injectable treatment for the hair and scalp.
4) Eloquence
Eloquence fillers are hyaluronic acid dermal fillers ideal for wrinkles and volume that can last between six and 18 months, depending on factors such as the filler and injection site. This brand has various options, such as for the chin, nose and cheeks.
5) EPTQ
This brand manufactures its products with hyaluronic acid and offers them with and without lidocaine. EPTQ fillers are appropriate for various locations, including the crow's feet and temples.
6) Exquiller
A hybrid filler, Exquiller filler can contain lidocaine to ease discomfort for the patient. With four variations available at the time of writing, this brand can impact numerous areas, including the nose, chin and forehead.
7) Genius
The different Genius filler options have varying particle sizes and require their own respective needle sizes. Some areas that Genius fillers can affect include the chin and marionette lines, and they can help with Russian lips.
8) Intraline
Containing hyaluronic acid, this filler brand can contain lidocaine, a local anaesthetic that can help with pain and discomfort during the administration of this treatment. Intraline filler is suitable for lips, cupid's bow and neck folds.
9) Juvéderm
This filler uses hyaluronic acid and can give natural results when administered by a qualified, experienced medical professional. Ideal for patients wanting definition around the chin and jawline, Juvéderm filler can also smooth wrinkles and add volume to the lips.
10) Kairax
Kairax fillers are designed to leave less bruising and minimal swelling when injected into the patient's skin. People can use this filler for numerous parts of the face, including the glabella lines, lips and nasolabial folds.
11) L'Esthetics Paris
For clients who want to reduce the appearance of their wrinkles, L'Esthetics Paris dermal fillers have products for lines ranging between superficial and deep. They can also help to add volume to the cheeks and enhance the lips.
12) Lumifil
With the company based in the UK, Lumifil filler hydrates the skin and uses hyaluronic acid. Applying Lumifil to a patient can help with features such as crow's feet, jawline, cheeks and nasolabial folds.
13) Monalisa
Made by Genoss, Monalisa filler uses hyaluronic acid and can help with facial wrinkles. Locations such as the chin, tear troughs and perioral lines can also use this range of products.
14) Neuramis
Neuramis filler can contain lidocaine to help ease discomfort during administration. This brand can help with facial wrinkles and has several different fillers so that you can find the ideal one for your client. Some Neuramis products can also help with facial contouring and chin augmentation.
15) Regenovue
A Korean brand, Regenovue filler uses a 100% cross-linked structure in its fillers to make the results last longer. These dermal fillers are suitable for the jaw and wrinkles and can add volume to the cheeks and forehead.
16) Restylane
This filler brand aims to make the skin appear younger and add volume to the face. Patients can use Restylane filler in numerous areas, such as the lips, wrinkles, cheeks, and hands.
17) Revolax With Lidocaine
Revolax with Lidocaine originates from South Korea and offers monophasic fillers to their clients. The results from these fillers tend to last for between 12 and 18 months (though it depends on the specific filler), and they can help with wrinkles, the chin, lips and nose.
18) Saypha
Made by Croma-Pharma, Saypha filler uses hyaluronic acid to help the skin appear younger and lessen signs of ageing. It can help with skin elasticity, wrinkles and facial volume. If you are a medical professional using this type of filler for the first time, you must learn how to use Saypha filler correctly to achieve the best results safely.
19) Sosum
The high viscosity in Sosum filler allows the results to last longer, and they have a high cross-linking rate to help prevent lumps when administered to the patient. A trained professional can apply these dermal fillers to numerous parts of the face, including frown lines, the nose and cheeks, and they can help with lip contouring.
20) Starfill
Jetema makes this hyaluronic acid filler, and the products have low toxin levels to minimise the risk of allergic reactions when given to a client. Starfill filler is suitable for chin creases, lip contouring and reducing wrinkles.
21) Teosyal
Teoxane's Teosyal filler contains hyaluronic acid and can help reduce wrinkles and hydrate the skin. These products can add volume to the face, and medical professionals can administer them in areas including tear troughs and lips.
22) UTH
UTH filler comes from 18 years of research and claims to have some of the lowest toxicity levels in its products. It helps to hydrate the skin and can be used for wrinkles, adding volume and contouring the face.
23) Volifil
Containing cross-linked hyaluronic acid, Volifil dermal filler is CE-certified and can contain lidocaine to reduce pain and discomfort for the client. Various parts of the face can use this, such as the cheeks, jawline, crow's feet and forehead.
Are Dermal Fillers Safe?
Simply put, dermal fillers are safe; most people can receive them.
Dermal fillers can contain hyaluronic acid, which is found in the body naturally and means patients are unlikely to suffer an allergic reaction to this substance. However, it can occur, so clients must know the potential side effects before an esthetician administers the filler.
If a patient does experience side effects, the most common ones are redness, swelling and bruising at the injection site. Usually, this will resolve within 7-10 days of administration.
Less frequently, the client may find that the filler has moved to a different area, called migration. If this is the case, hyaluronidase can rectify the situation.
Although rare, dermal fillers can cause tissue necrosis. It occurs when someone injects filler into the vein. To help minimise this risk, patients should find an experienced and qualified professional when injecting dermal fillers if they wish for this treatment style.
If dermal fillers are unsuitable for a client, the medical professional and patient should discuss this to find an alternative treatment method.
Do Dermal Fillers Hurt?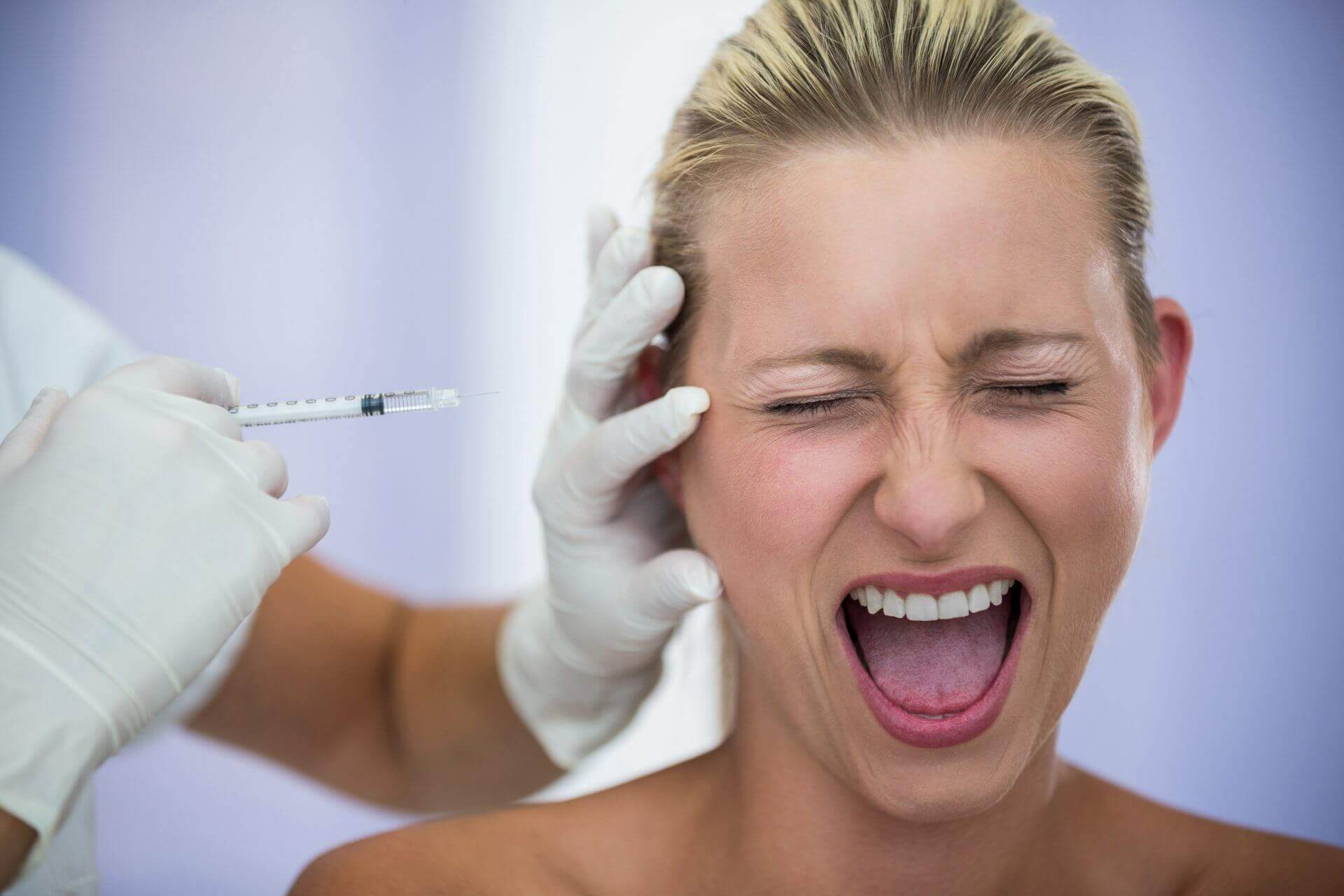 As with most things, this depends on an individual's pain tolerance, but the administration of dermal fillers tends to be considered mildly uncomfortable. However, there is help to reduce discomfort in patients.
There are several reasons to use numbing cream; one is to use it before dermal fillers. For some clients, applying a numbing cream approximately 15 minutes before the filler appointment can help lessen pain or discomfort from the procedure. Various types of numbing creams are available so a client can find one suitable for their dermal filler application.
Some dermal fillers already contain lidocaine, a type of anaesthetic included in these products to help ease discomfort for the client. Lidocaine is not available in all dermal fillers.
Another way to make a patient more comfortable is to use ice. When applied to the face, ice can reduce the chances of bruising and lessen pain and swelling. It may also reduce waiting time after applying a numbing cream.
How Should Clients Prepare For A Dermal Filler Appointment?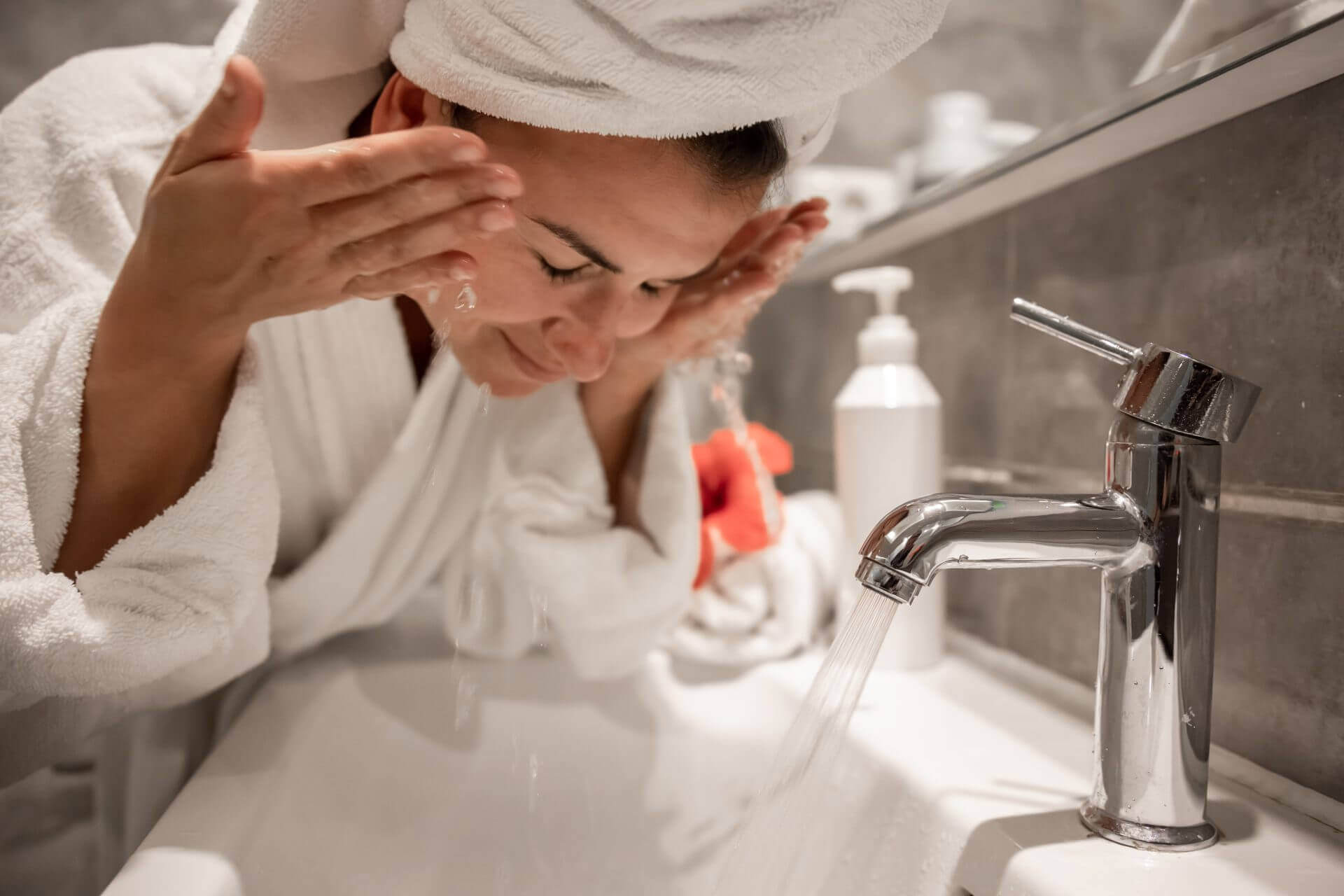 Clients having a filler administered should not use vitamin E, ibuprofen or aspirin for at least seven days before the procedure takes place.
If a patient is prescribed aspirin and is wondering how to prepare for dermal fillers, they should continue to take it. Instead, they should inform the professional administering the dermal filler and be aware that this can make bruising more likely.
They should also avoid primrose oil, ginseng and garlic for the week before the appointment.
Two days before the procedure, the patient should stop using topical anti ageing products and Retinol, Retinoids and Glycerol Acid. Waxing, bleaching, tweezing and even applying hair removal cream should be avoided in the area to be treated.
The client should clean the face or wherever the injection site is when administering the filler. On the day of their appointment, the client should avoid using makeup. Helpful products, such as Clinisept Prep & Procedure can be used. The patient should also avoid taking painkillers before their treatment.
What to Expect at a Dermal Filler Appointment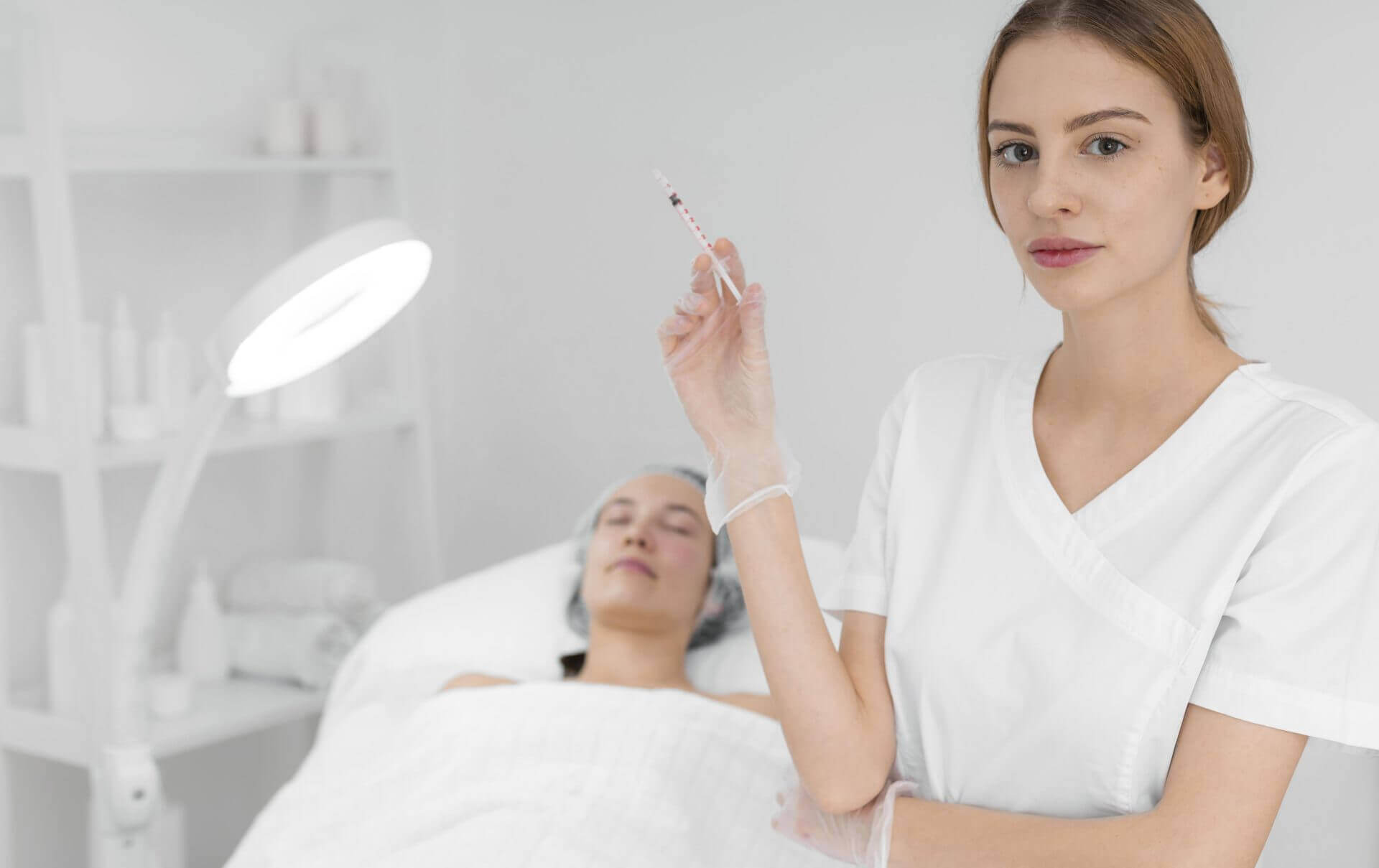 The administration of facial filler can take up to an hour, though it can take less time than this.
When a client's appointment begins, the qualified professional may apply an anaesthetic. Some dermal fillers already include lidocaine, potentially making anaesthetic unnecessary.
Some dermal fillers may require a skin test before administration, but this is only sometimes necessary. The patient can undergo treatment if the skin test does not trigger an allergic reaction. The practitioner can recommend another type of filler if the test does cause a reaction.
If a client receives lip filler, small amounts of anaesthetic may be injected to numb the lips, but this is not guaranteed.
When looking for an esthetician to perform this procedure, a client should ensure the one they choose is qualified and experienced to minimise side effects and risks during and after the administration of the filler.
What Happens After a Dermal Filler Appointment?
After the procedure, the aesthetician must explain to the patient how to look after the fillers in their face. Depending on the filler used and where, this can vary, meaning the client can maintain the best results.
Dermal filler aftercare includes several things, such as leaving the treated skin alone. The patient should try not to touch the skin in that area. Also, to reduce the risk of infection, they should avoid wearing make-up for at least 2 hours.
For up to 2 weeks after the procedure, the client should avoid exposing the treated area to intense UV light or heat levels, such as the sun. The heat and UV light can result in the body breaking down the filler at a faster rate.
If the patient experiences pain after the appointment, they can take paracetamol to help ease the discomfort. However, they should not use painkillers such as aspirin and ibuprofen, which can worsen bruising.
Products such as Clinisept Procedure Aftercare can help keep the face clean after the appointment.
How Much Are Dermal Fillers?
The cost of dermal fillers depends on different factors, such as the specific filler used and the amount required. The charges for dermal fillers are per syringe, so each patient will pay for the amount needed to attain their ideal look.
For example, a client who wants subtle differences, such as a slight plumping of the lips or to even out asymmetry, can need less filler than someone who wants to alter their appearance dramatically.
At the time of writing, dermal fillers can cost anywhere over £200, depending on the filler, the amount and how complicated it is to treat the area in question. However, as dermal fillers are temporary, maintaining the results will cost more money as a practitioner needs to administer more fillers when required.
When a patient consults with a qualified and experienced professional about the procedure, the esthetician will discuss the price with the client and the filler required to give the patient their desired effect.
If the patient has a budget in mind when thinking about dermal fillers, they can mention it to the practitioner to determine the best course of treatment.
Dermal fillers are a popular treatment option within the beauty industry. With the range of brands, types and effects available, patients must find an experienced, trained practitioner to help them get the desired results.
If you want more information about dermal fillers, Revolve Medicare is here to help with your inquiries. Whether you want to know about the training available or the anaesthetics that can accompany the procedure, we are here to answer your questions and have a range of dermal fillers you can choose from for your patients.
Contact us today and discover how we can assist you in achieving optimal dermal filler outcomes for your clients.
Related Posts