10 Questions to Ask Your Patients Before Injecting Dermal Fillers
The art of administering dermal fillers goes beyond technical expertise; it requires a deep understanding of individual patient needs and wants. Awareness of your patient's medical history, aesthetic goals, and expectations is paramount when considering dermal fillers.
Using an aesthetic consultation form to help with this promotes patient safety and is pivotal in achieving optimal outcomes. An aesthetic consultation involves asking the right questions to gather essential information, enabling you to design a tailored treatment plan and mitigate potential risks for your client. 
When medical professionals absorb this information, they can ensure their client understands their upcoming treatment and what comes with it. Informed patients are more likely to be satisfied with the results and have realistic expectations. Our dermal filler guide explores the different options your client can use to help them gain those results.
But which questions you should ask?
This article will delve into the ten aesthetic questions to ask your patients during their consultation appointment.
Questions to include in your aesthetic client consultation form
Before the filler appointment, ask these questions to ensure you can help your client gain the desired results safely and effectively. Do not wait until the filler appointment to ask these questions.
1. Have you had any infections recently?
Enquiring about any recent infections a client may have had, such as sinus infections, urinary tract infections, or infected wounds, is vital. These conditions can significantly impact the suitability of dermal filler treatments.
Infections can compromise the body's immune system, affecting its ability to heal and potentially increasing the risk of complications from the treatment.
It may be necessary to postpone the procedure until the infection has resolved to ensure the best results and minimise the risk of complications. Clients using antibiotics should also avoid using dermal filler injections containing hyaluronic acid.
2. Have you recently had the flu, COVID-19, or a viral illness?
Assessing the patient's health status thoroughly before proceeding with dermal filler injections is essential. Recent viral illnesses can significantly affect the safety and timing of dermal filler treatments.
Viral illnesses can weaken the body's immune system and hinder its ability to heal correctly. Also, because the immune system is compromised, infection from the dermal filler can be more likely.
It is, therefore, crucial to ensure the patient has fully recovered from the illness before proceeding with any cosmetic procedure. Patients who currently have a viral infection should reschedule their treatment.
3. Do you currently have any active inflammatory issues?
Some fillers need the skin to be intact and clean before administration, so medical professionals should ask about the presence of skin eruptions, including cysts, rashes, hives, or pimples, to assess the suitability of dermal filler treatments. 
Skin inflammation is an immune response. It can, therefore, compromise the desired aesthetic results, potentially leading to complications or less-than-ideal outcomes.
By assessing the presence of active inflammation, you can determine the suitability of dermal filler treatments. It also lets patients make informed decisions regarding treatment options and their skin.
4. Have you ever had oral herpes?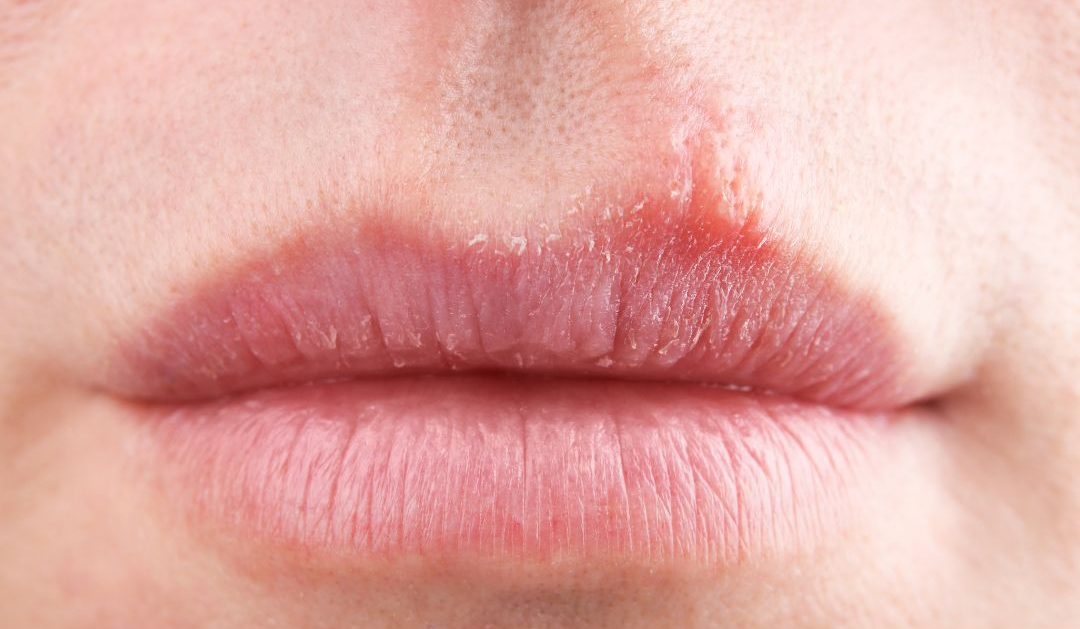 One crucial question to prioritise when assessing patients before administering dermal fillers is their history of oral herpes, commonly known as cold sores. Herpes simplex is the virus that causes cold sores and can remain in the body and become active under certain conditions.
While dermal fillers can enhance facial features and restore volume, they have the potential to activate oral herpes in individuals who carry the virus. Fillers do not cause cold sores alone, but they can trigger them.
Patients with a history of oral herpes may need antiviral medication before undergoing dermal filler treatments to minimise the risk of an outbreak.
5. Do you have any allergies?
If a client has allergies, you must know what they are to respond appropriately. Enquiring about known allergies, including allergies to medications, foods, or other substances, is vital to ensure a smooth and successful treatment.
Understanding a patient's allergic history helps you assess the suitability of certain dermal filler products, numbing products, and other components involved in the procedure. 
For example, some clients are allergic to lidocaine, commonly used to minimise discomfort. Others may be allergic to an ingredient in the filler itself. Knowing such allergies will help you select alternative numbing products or adjust the treatment plan accordingly.
Allergic reactions can range from mild irritation to severe complications, and being aware of a patient's allergies allows you to take necessary precautions and minimise the risk of adverse reactions.
When discussing allergies, encourage patients to provide detailed information about any previous allergic reactions they have experienced, regardless of the substance involved. This allows medical professionals to assess the potential risks associated with dermal fillers and make informed decisions based on the provided medical history.
6. Do you have an active autoimmune disease?
Autoimmune diseases involve the body's immune system mistakenly attacking its own tissues. These conditions often require ongoing medical management and can affect various organs and systems within the body.
Understanding the potential impact of autoimmune diseases on the suitability of dermal filler treatments is essential. A common symptom of this immune response is swelling, which may affect the outcome and safety of dermal filler injections. 
Individuals with these conditions may have a compromised immune system, making them more susceptible to infections and complications associated with dermal fillers. Therefore, their medical professional must know about their illness(es) before administering the filler.
There are various autoimmune diseases a client may suffer from, such as coeliac disease, lupus, multiple sclerosis and rheumatoid arthritis. This is not a comprehensive list of autoimmune diseases.
7. Have you ever had a surgical or non-surgical cosmetic procedure?
Another factor that can influence the appropriateness of dermal filler for a client is any previous cosmetic procedures they have undergone, whether surgical or not. Enquiring about past treatments helps you understand their previous experiences and potential complications that may arise during the dermal filler appointment.
For example, previous procedures like body contouring may have implications for dermal filler injections. Scarring from past treatments can alter the underlying vasculature, affecting the injection technique and potentially increasing the risk of complications. 
By identifying previous cosmetic procedures, a medical professional can better assess the potential challenges and tailor their approach accordingly.
8. Have you had a dental procedure, or a visit to an oral hygienist, in the past 30 days?
When a client undergoes a dental procedure, it applies pressure to the face and stretches it. If the filler was recently administered, these facial movements could result in the filler moving or becoming uneven, which the client wishes to avoid.
Asking whether a client has had a dental or oral procedure within the last 30 days helps identify potential risks and precautions related to the procedures and dermal filler treatments. 
A client should avoid these treatments for a set timeframe before and after receiving dermal filler. They should ensure dental or oral procedures occur at least a month after receiving dermal filler. If they have undergone treatment already, they should wait at least two weeks after dental work and a month after oral surgery to use filler.
9. Are you on any blood thinners?
Blood thinners increase the chances of complications during and after the administration procedure. They can interfere with the clotting process, leading to prolonged bleeding and an increased risk of post-injection bruising.
It is essential to enquire about their use of medications such as aspirin, nonsteroidal anti-inflammatory drugs (NSAIDs) and warfarin, as well as supplements like salmon oil and vitamin E before providing a client with dermal fillers. 
Additionally, ask about their consumption of natural blood thinners like ginkgo biloba, red wine, dark chocolate, or grapefruit.
Inform your patients about these risks and consider alternative treatments or adjustments to the filler dosage if necessary.
10. Have you had any medical procedures in the last 30 days?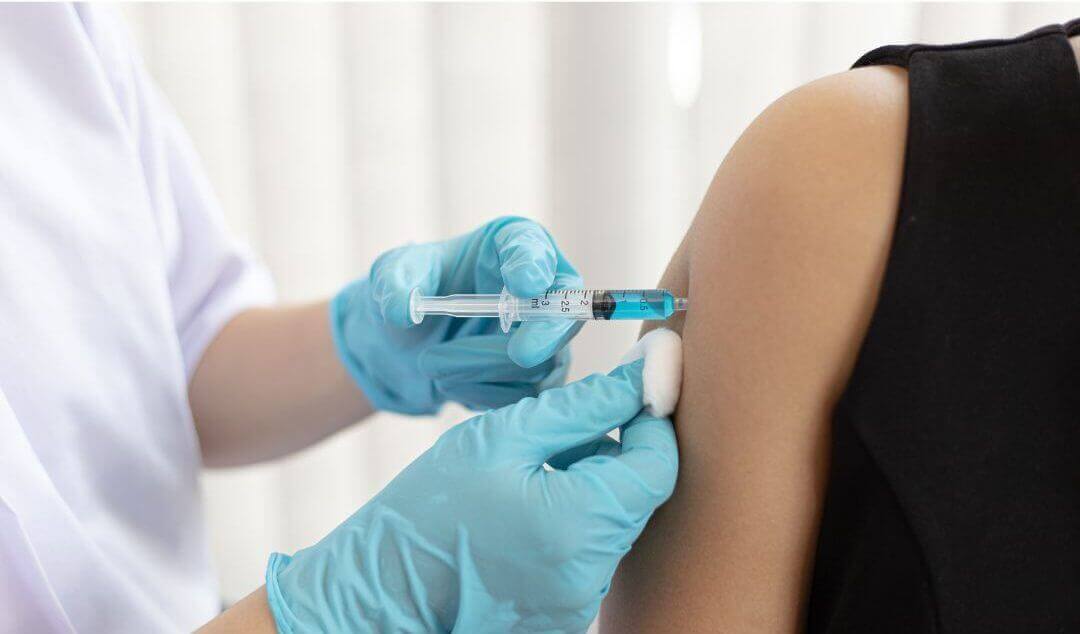 Dental procedures are not the only treatments that can impact dermal fillers. You also need to be aware of any medical procedures your client has had in the last 30 days and any they intend to have in the coming 30 days.
Recent medical procedures can impact the outcome of dermal filler treatments, as the body needs time to heal and recover. Inflammation or residual medications from these procedures can increase the risk of complications or interfere with the desired results. 
Equally, vaccinations stimulate the immune system, which can cause the body to reject the filler and impact the final results like infections, viruses, and other illnesses can. 
If your patient has had any of these procedures or has one within 30 days, they may need to reschedule their dermal filler appointment to lessen the risk of complications.
Patient-centred care should always be the guiding principle, and open communication is vital in establishing trust and understanding individual needs. This communication also enables medical professionals to treat their clients correctly.
Conducting a thorough patient assessment before administering dermal fillers is paramount to ensuring safe and effective treatments. The ten questions in this article serve as a framework for assessing a client's suitability for dermal filler injections. 
However, it's crucial to remember that these questions should be adapted based on individual patient needs and clinic protocols and that the dermal filler professional should have the appropriate qualifications.
Revolve Medicare have various aesthetic training courses available so you can ensure your patients receive the best care. Take a look and see how we can support you and your clients.
Related Posts