How To Enhance Your Side Profile Using Dermal Fillers
Clients frequently approach aesthetic clinicians seeking help to improve their side profiles. They may have certain features they aren't happy with or want to enhance; for example, a weak jawline, soft chin, or a crooked nose. So how can you use aesthetics to help patients achieve their desired side profile look?
Read this blog to discover several dermal filler products you can offer your clients. These include lip fillers to augment the mouth, fillers to sculpt a chiselled jawline, or products to improve the side profiles of faces in general.
What Is A Side Profile?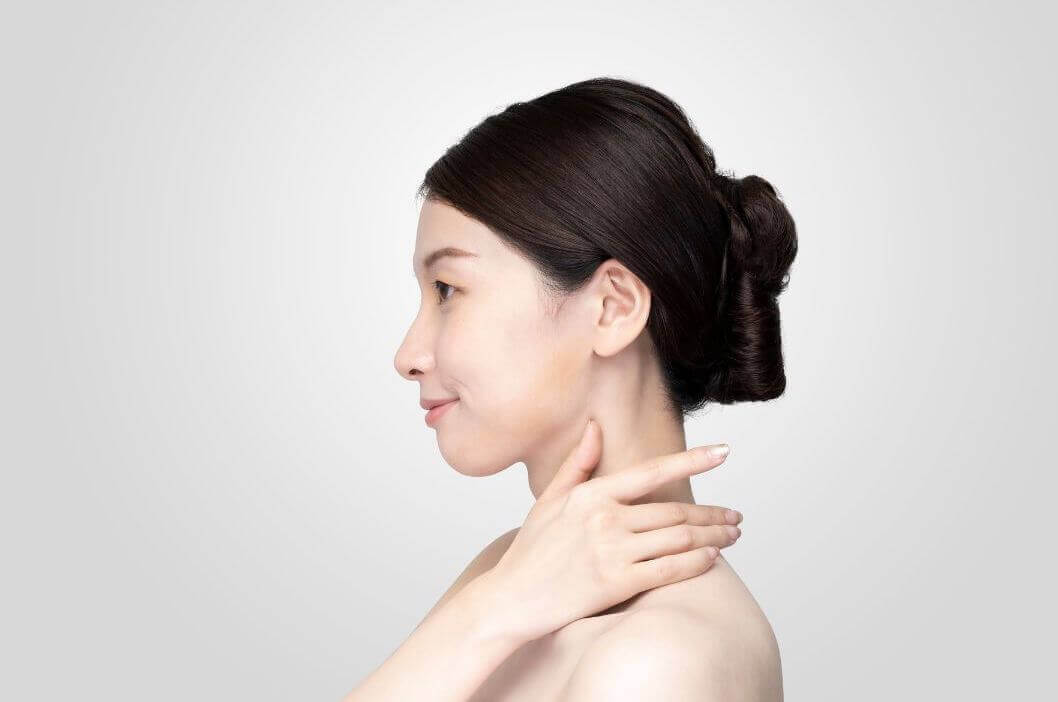 A side profile refers to the view of a person's face from a 90-degree angle, either from the left or right side.
When people look in the mirror, they often only observe the front of their faces, making seeing themselves in photos or videos (from a new angle!) a little unnerving, particularly if they aren't happy with their side profile. This is when they may seek treatment.
A side profile showcases the silhouette created by the jawline, chin, lips, nose, and forehead, so these prominent features are generally the focus for enhancement.
Why Is It Important To Have A Pleasing Side Profile?
Most of us are our own worst critics. If we see something about ourselves that we dislike, it may knock our confidence. So whilst there may be nothing significantly wrong with a person's side profile, if they aren't happy with a specific feature, or several, this can impact their self-esteem.
Beauty standards are subjective and often influenced by culture, celebrities, and individual preferences. With this in mind, below are some commonly perceived characteristics of an attractive side profile:
A chiselled jawline.
A fuller mouth.
A smooth nose.
A strong chin.
Many people consider a good side profile important because it is often the view others see, impacting first impressions.
Furthermore, a side profile reveals unique aspects of a person's face, displaying the balance of facial features, so if a feature is out of proportion with the others, their face can look incongruent.
As an aesthetic professional, you can help rebalance your client's facial features by using dermal fillers to augment and refine specific areas of their face.
Creating An Aesthetically Pleasing Side Profile With Dermal Fillers:
See some popular dermal fillers below and discover how to improve a side profile.
Low Radix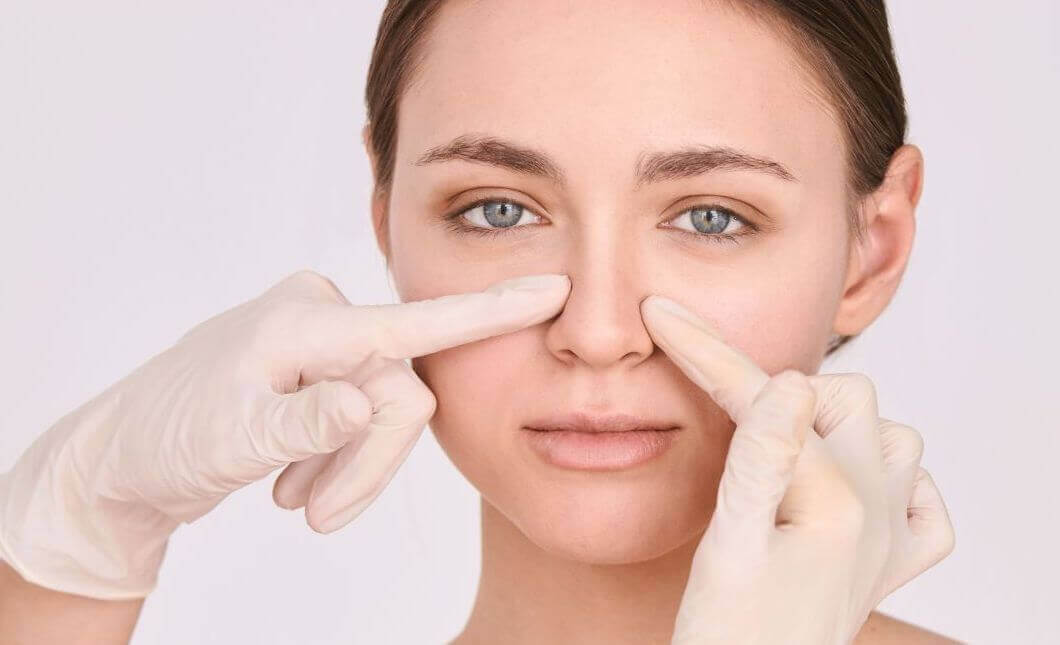 If your client has a nose that appears flat or wide due to excessive indentation below the forehead, this is known as a low radix.
You can use dermal fillers to raise a client's radix, the area between the eyebrows and the bridge of the nose, to help achieve a more balanced and feminine profile.
Juvederm is effective at reshaping features, such as the nose. You can inject this product to fill the indentation where the nose begins, lifting the radix.
Juvederm fillers contain HA (hyaluronic acid), which helps to hydrate the area and add plumpness.
You can also use Juvederm to alter other areas of the nose. For example, to reduce nostril size, inject this product into the corners of the nose, increasing volume around the area to make the nostrils appear smaller.
Chiselled Jawline
Dermal fillers can enhance your client's jawline by adding volume and definition. This is a popular treatment since many people consider a strong jawline to be an attractive feature.
Volifil Deep 1ml is a CE-approved HA dermal filler, which, if you inject it strategically, can tighten your client's skin. You should target areas prone to sagging, such as around the chin, neck, and jowls, to help your client achieve a more sculpted and youthful appearance in these regions.
High Brows
By using dermal fillers, you can lift the brow area, creating the illusion of higher, more youthful brows.
Elevating the brows has several aesthetic benefits. It opens up the eyes, making them appear more awake and alert. This effect can also help to minimise the appearance of hooded eyelids.
Furthermore, a lifted brow can contribute to a more harmonious and balanced side profile, enhancing the overall facial proportions.
Regenovue Aqua Shine Plus 3ml can smooth out any wrinkles around the eyes and provide volume and support to lift the brows. Once again, this dermal filler contains HA, helping to achieve desirable and long-lasting results.
Cheek Definition
Dermal fillers offer a versatile solution for augmenting the cheeks, helping to achieve a more contoured side profile.
Monalisa Lidocaine Filler 1ml is a popular product used for defining cheeks as it gives natural-looking results.
As the name suggests, Monalisa Lidocaine Filler contains Lidocaine, which is a local anaesthetic that helps reduce pain and discomfort during the injection process.
This cheek filler enhances side profiles by addressing concerns such as sunken or flat cheeks, asymmetry, or signs of ageing.
Drooping Nasal Tip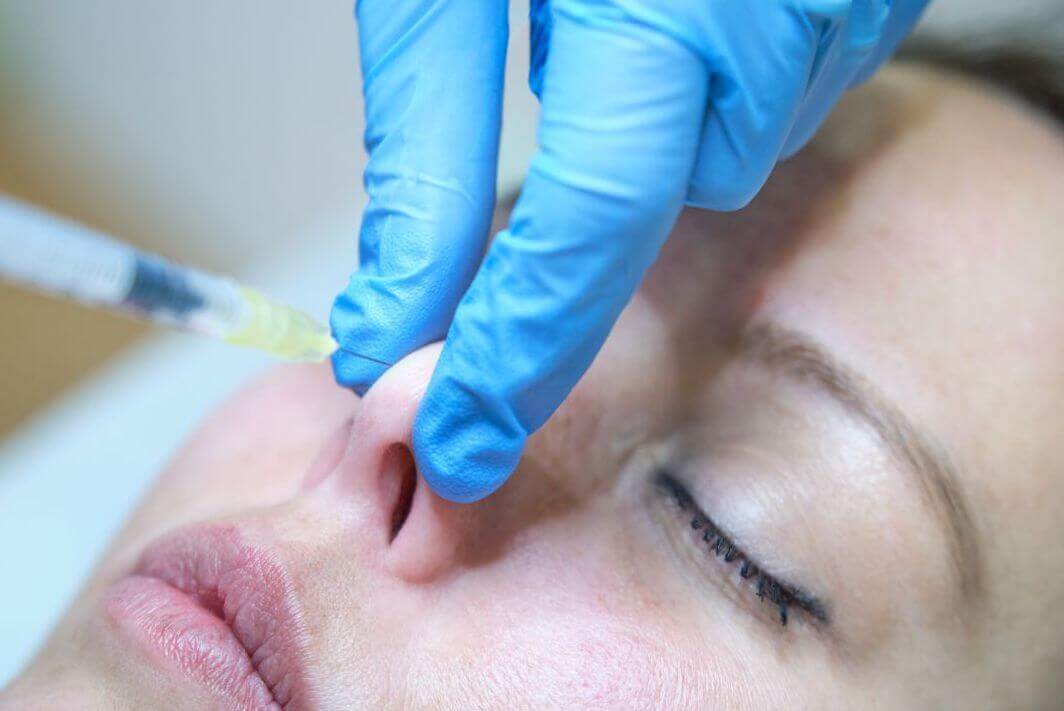 If your client has a drooping or downturned nasal tip, which can sometimes occur through ageing, you can lift the area by using certain treatments.
For example, you can utilise Revolax with Lidocaine for this purpose. By strategically injecting the filler into your client, you can lift and support the nasal tip, improving the projection and definition of their nose.
Also, if your client has a button nose, which they feel affects their side profile, you can add more definition by using Revolax.
Similar to the previous filler mentioned above, since Revolax contains Lidocaine, it will help to reduce your client's discomfort during the procedure.
You should now understand the different products you can use on your clients to improve their side profiles, helping to boost their confidence.
Revolve Medicare supplies other dermal filler products that help restore the youthful appearance of the skin, such as Restylane and Belotero.
If you are a medical professional seeking further advice or training, consider the dermal filler training we offer.
Related Posts