How to Complete a Risk Assessment for Your Medical Practice
Ensuring your patients receive the treatment they need to reach their goals and care for their health is essential, but it isn't the only thing you should consider. The health and safety of staff, visitors and clients is just as vital.
Whether you work at a medical or aesthetic practice, there are things you can do to minimise the risk for those around you and keep the environment safe for everyone accessing it. This is why you need a risk assessment.
A risk assessment is crucial to deliver high-quality care and prevent injury to patients and staff.
But what is an aesthetic risk assessment, and how do you complete one?
This article breaks down everything you need to know to complete a risk assessment for your medical practice and promote safe, quality treatment and conditions for your patients and employees.
What is a Risk Assessment?
The law requires employers to complete risk assessments for their organisation and minimise the risks in an aesthetic clinic.
You do not have to remove every risk. Instead, an employer must consider the level of risk compared to what they would need to do to amend the issue, and they should act accordingly. This includes considering the time, money and effort required to reduce the danger.
A risk assessment identifies all potential hazards, which person or people are most at risk of harm and the level of risk. It also mentions the necessary precautions to prevent the dangers from causing damage or to reduce that risk.
Some employees require their own risk assessment. For example, when an employer is informed an employee is pregnant, breastfeeding or has given birth in the last six months, they complete an individual risk assessment for that employee. This risk assessment is to protect both parent and child and can include issues such as lifting and exposure to fumes or smoke.
How to Complete a Risk Assessment for Your Aesthetic Clinic or Medical Practice
1. Identify Potential Hazards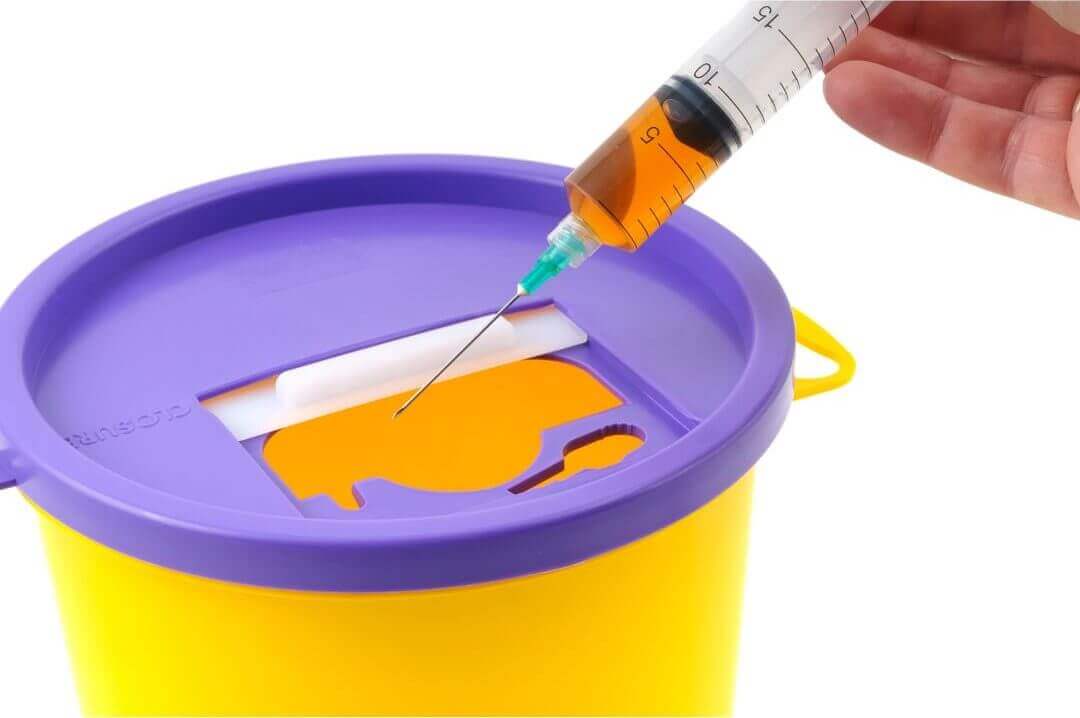 Some hazards, such as wet floors after cleaning, are more common than others. However, some are more specific to a medical setting. Both need to be identified and recorded within the risk assessment. 
For example, medical waste, such as needles and syringes, must be disposed of correctly. You can purchase specific bins for this, such as SharpSafe bins. In this situation, removing waste in the wrong type of bin could risk needlestick injuries and the spreading of bloodborne illnesses, such as hepatitis C and HIV. This instance is more medical-specific.
In contrast, you can find issues like glass doors in various environments, not just clinics. You should therefore find glass doors in multiple risk assessments, not just those for a clinic or medical practice, due to the injuries they could cause.
Other potential hazards may include:
Flammable items

Uneven or slippery flooring

Broken seats

Moving heavy objects

Overfilled filing cabinets

Unsafe electrical equipment

Drugs that are not stored properly or securely

Covid-19
This list is not a comprehensive one. You can find other risks through various methods, such as observations in the clinic and examining records of illness and accidents within the workplace, which may indicate a cause. The more hazards you identify and rectify, the safer your medical practice can be.
2. Determine Who Is at the Most Risk
After identifying the risks, you must establish who will most likely suffer from them. Include anyone impacted by these hazards, not just your employees. This means you must consider any visitors, clients, maintenance workers and contractors, to name a few.
In a medical setting, employees in patient-facing roles can have different risk levels than none client-facing roles. For example, a receptionist is potentially less likely than a doctor or nurse to suffer from a needle-related injury if people dispose of medical waste incorrectly.
Some groups of individuals may be more vulnerable than others, including but not limited to the following:
People with disabilities

Older people

New mothers

Lone workers 

Overnight workers
Ensure you tailor your risk assessment and safety measures to meet the needs of the individuals around you and the vulnerabilities they may have.
After establishing who is at risk, you can determine whether the hazard poses a low, medium or high risk and how to reduce them.
3. Evaluate Risk Precautions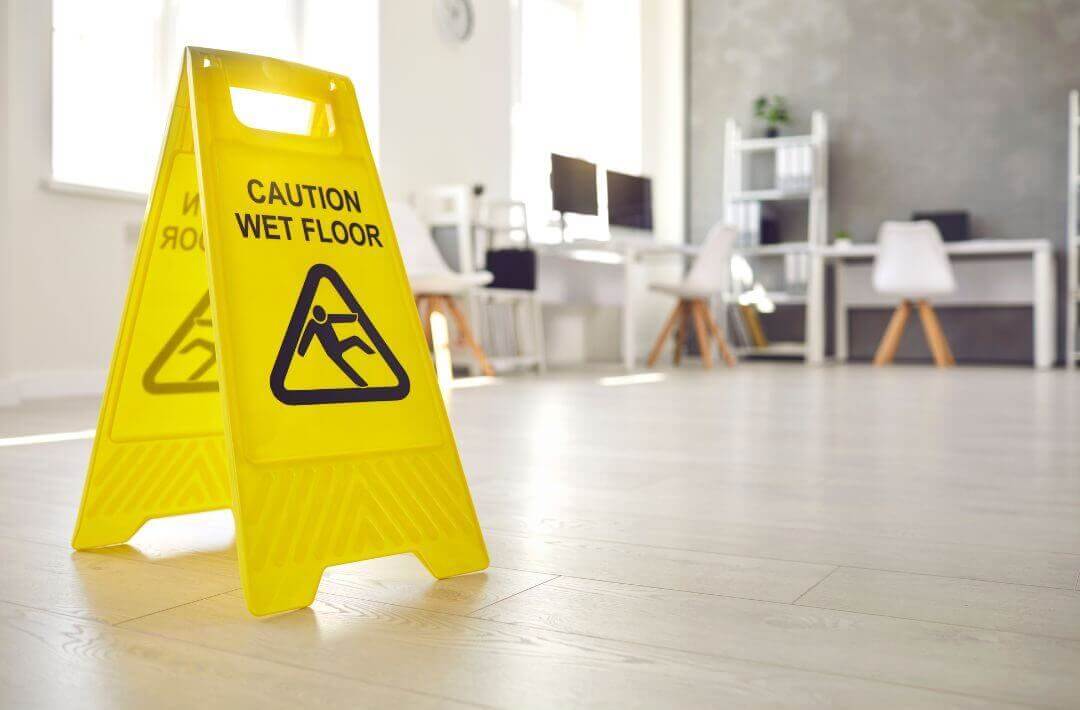 At this stage, you must determine what safety precautions the organisation will take concerning these hazards.
Mention anything already in place and whether it acts as an adequate precaution. For example, this may include handrails on both sides of a staircase to aid individuals who require extra assistance when using the stairs to reduce the risk of falling.
If the workplace needs additional precautions, record it here. Some situations need minor adjustments, such as having a wet floor sign on a slippery floor. In others, you can remove the hazard entirely.
In the risk assessment, include any precautions you cannot implement or risks remaining even with the safety features.
This stage isn't just about how to prevent an injury from occurring. It also involves recording the procedure to follow if an accident occurs. However, using these safety measures for the relevant hazards can lessen the likelihood of accidents, making your medical practice safer for staff, service users and visitors.
4. Documentation and Review
Once you have identified the risks, you should record them and implement any required safety precautions. You must include any significant findings if you employ five or more people. 
These findings include the following:
The hazard

How it can harm people

Who are at risk

What precautions you will put in place
Additionally, include any precautions the organisation has already implemented and those that should be implemented but cannot be for reasons beyond the employer's control.
After writing the risk assessment, review it periodically to alter it as required. For example, additional equipment may need more precautions to promote a safe environment. This applies to any new hazards introduced into the practice and dangers that are no longer there.
Keeping the risk assessment up to date ensures the safety measures remain effective and that you can make the relevant alterations to keep your patients and staff safe.
5. Training and Communication
Open communication is critical to ensuring the risk assessment is as comprehensive as possible. This communication may include colleagues mentioning hazards they have identified or accidents they were involved in. 
After completing the initial risk assessment, encourage staff to report any incidents they experience or witness so people can make amendments where necessary. They can also inform you of any new hazards they discover within the clinic.
Risk assessment training can also help people make their medical practice safer. It allows them to understand how to identify the risks and the relevant safety precautions so they can respond accordingly.
This isn't the only training that can support a clinic. For example, ensuring medical professionals have the proper aesthetics training can also reduce the risk of treatment complications for the client, such as tissue necrosis from dermal fillers. This is when the body tissue dies as the filler is injected into the vein instead of within the skin.
Training and communication are imperative for a complete risk assessment, making them crucial in your clinic.
6. Compliance and Regulatory Requirements
When completing your risk assessment, you must follow the relevant health and safety regulations, guidelines and standards, especially in a medical setting. For example, the Covid-19 pandemic meant the introduction of guidelines for the illness and how employers should include them in a risk assessment.
The Workplace (Health, Safety and Welfare) Regulations 1992, for example, protects workers in most environments and includes various issues. 
As previously mentioned, completing a risk assessment is a legal requirement, and you must note down significant findings if you employ five or more people. Risk assessments help your practice meet the standards of the necessary regulations and promote a safe working environment for staff and service users alike.
Health and safety within a medical practice or aesthetic clinic are paramount, so staff must assess and address the hazards to ensure the environment is secure and safe for those using it. 
Whether it's the equipment on the premises, the features in the building or the treatments offered, keeping your employees, patients, and visitors safe is a crucial part of running your medical practice.
Revolve Medicare have various treatments available to support your clients, such as a range of dermal fillers, anesthetics and skin boosters, to help them reach their goals and enhance their features. Take a look and see how we can support you and your practice.
Related Posts