10 Things You Can Use Botox For That You Didn't Know About
As an aesthetic practitioner or medical professional, you may regularly use Botox on your clients as it is a popular treatment amongst people who want to look younger. 
Allergan and toxins are types of Botox that are available at Revolve Medicare. These effective treatments reduce wrinkles and smooth skin, helping clients regain their youthful appearance.   
However, many other Botox injection uses go beyond enhancing your clients' looks. Continue reading to find out more. 
Alternative Uses of Botox
Migraine Treatment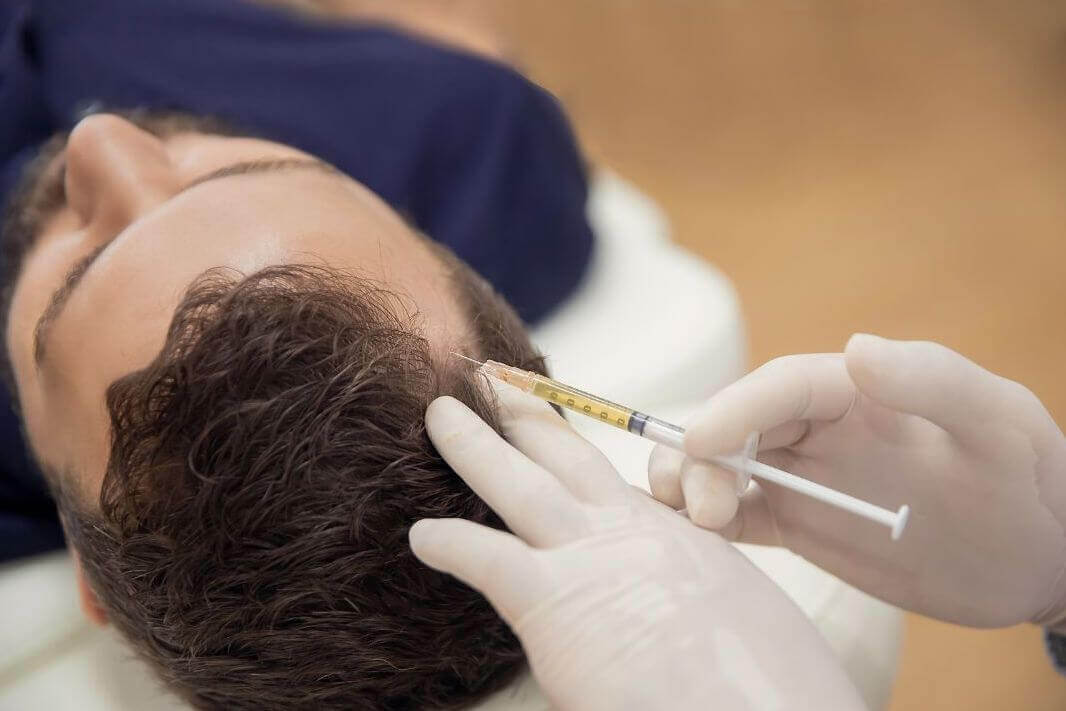 Have you tried using Botox for migraines?
Targeting specific muscle groups can help relieve your clients of chronic migraines, reducing their frequency and intensity. 
Botox treatment can effectively treat migraines because it helps relax the muscles, preventing them from triggering the condition. 
You should use proper technique and dosage to achieve optimal results.
For safe and efficient injections, ensure you have the right equipment, such as TSK Low Dead Space Hub LDS Needles. 
Additionally, your clients must have tried at least three other preventative migraine treatments to be eligible for using Botox.
Overactive Bladder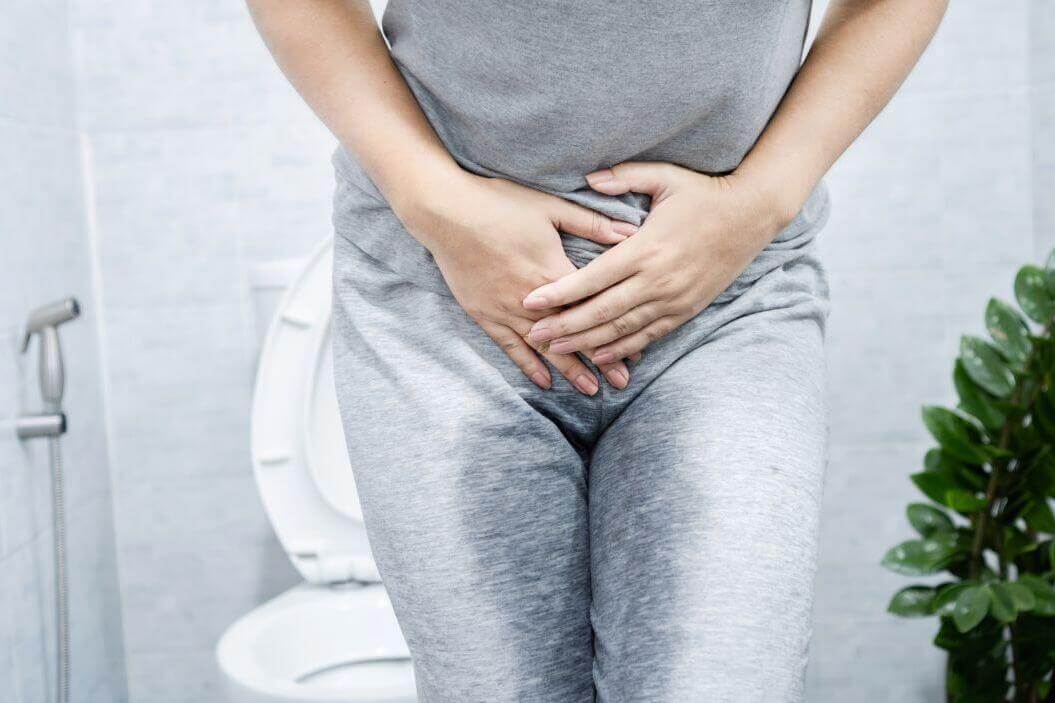 Is your client seeking overactive bladder treatment?
Many professionals consider Botox a valuable treatment option for individuals with overactive bladders, as it can effectively relax bladder muscles and alleviate urinary incontinence.
If your client would like this procedure, you need to inject small amounts of botulinum toxin into their bladder muscle, which temporarily paralyses it and reduces overactivity. 
You should advise your clients that the effects of Botox injections typically last for several months, and potential side effects may include urinary tract infections and temporary urinary retention.
Hyperhidrosis
Excessive sweating, medically known as hyperhidrosis, can be an embarrassing condition for some people. However, Botox can be an effective hyperhidrosis treatment to reduce sweat production temporarily.
Inject small amounts of botulinum toxin into your client's affected areas, such as the underarms, palms, or soles of the feet. This will block the signals that stimulate sweat glands to stop excessive sweating.
Depression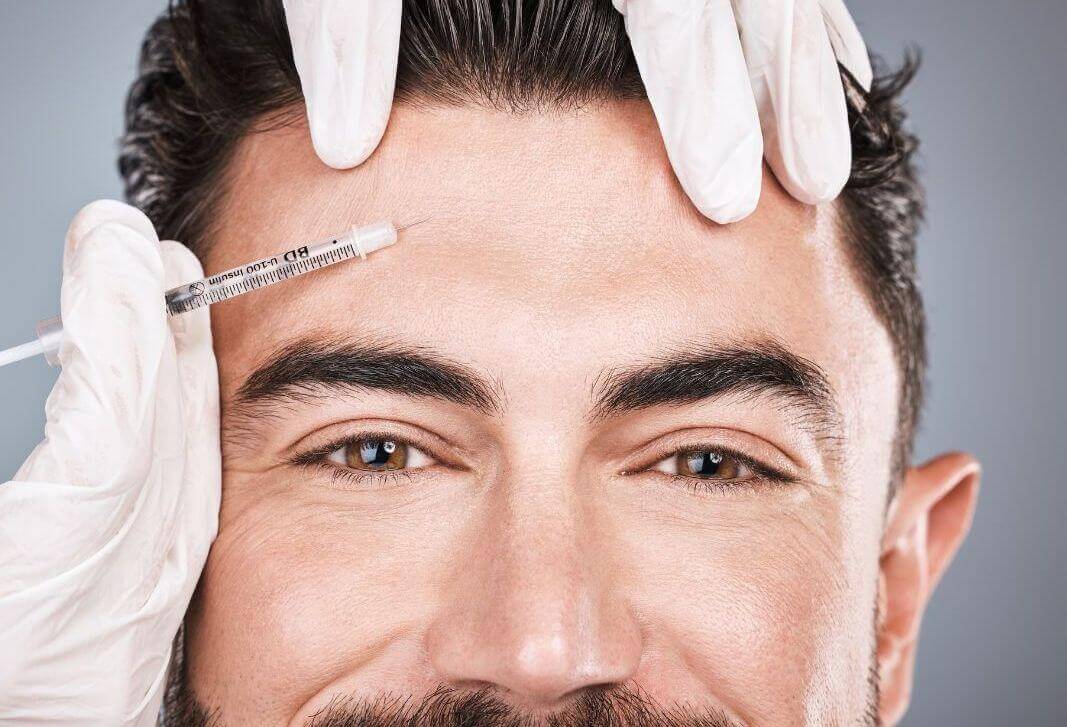 The relaxation of facial muscles achieved through Botox injections may impact a person's mood.
Botox can prevent the formation of certain facial expressions associated with sadness or anger, positively influencing emotional state and overall well-being.
However, further studies are needed to fully understand the mechanisms and efficacy of Botox in treating depression.
Premature Ejaculation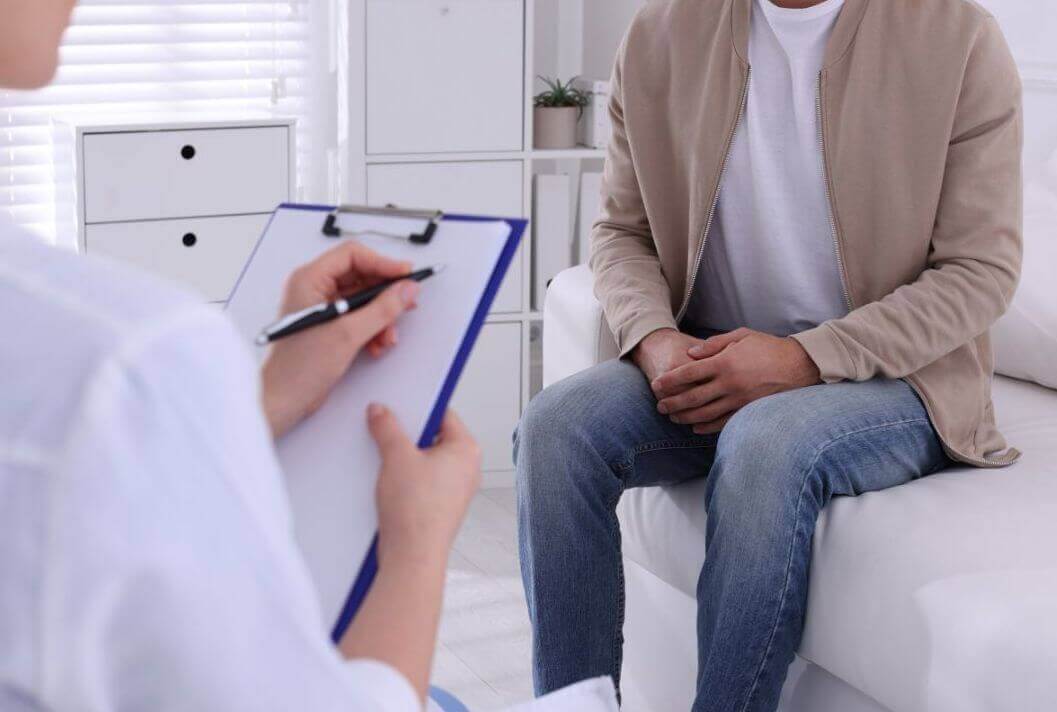 Since Botox injections temporarily paralyse muscles, they delay the duration before a person climaxes. To achieve this, you should correctly target the muscles involved in the ejaculation process.
The effects of this type of premature ejaculation treatment will typically last for several months.
Abnormal Heartbeat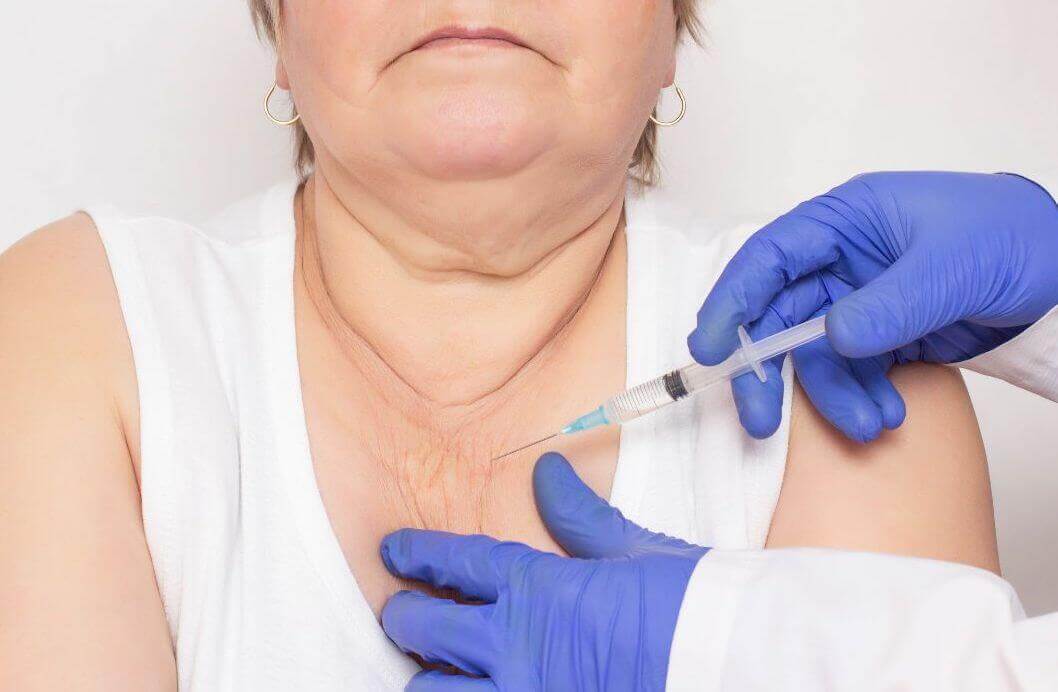 You can help your client restore a normal heart rhythm by injecting Botox into the specific nerves involved in the cardiac conduction system.
This treatment option offers potential benefits for individuals with certain types of arrhythmias. 
However, it is important to acknowledge that Botox's use in cardiac conditions is still in its early stages, and further research is needed to establish its effectiveness and safety.
You would need to collaborate with cardiologists to ensure the treatment is appropriate for your client and achieve a successful outcome.
Control Acne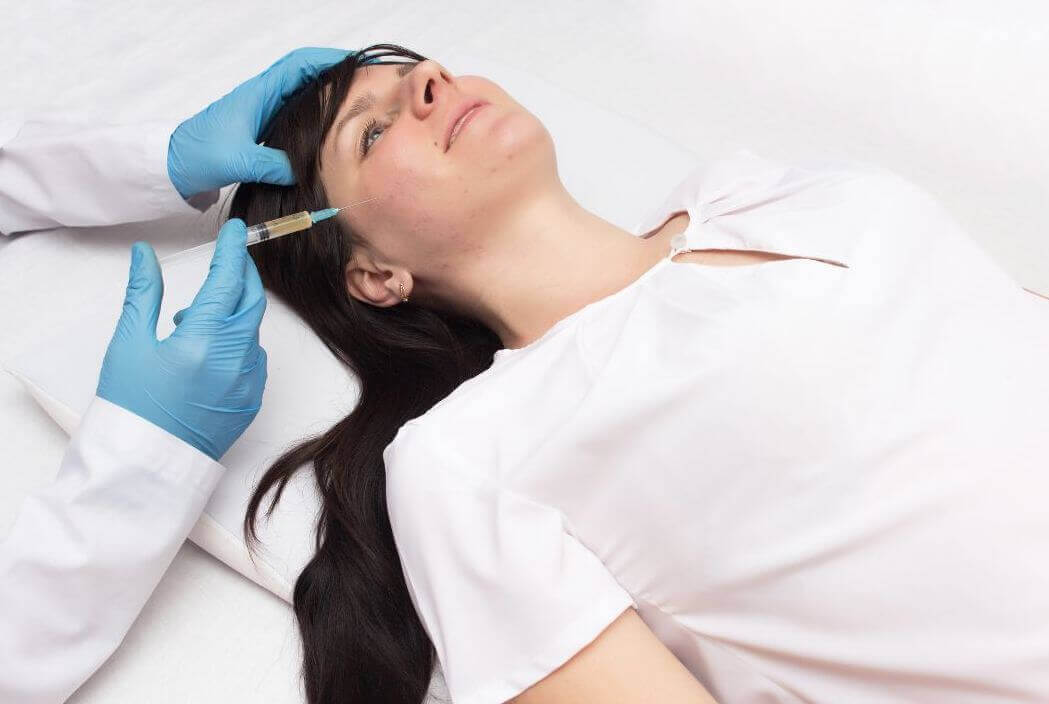 You can use Botox to control acne.
You can inject Botox into specific areas of your client's face, such as their forehead, nose, and chin. This helps to regulate sebum production, resulting in less oily skin and decreasing acne breakouts. 
The potential benefits for people with acne-prone skin include improved complexion, reduced inflammation, and reduced pore size.
Resolve Incorrect Eye Alignment

Do you have a client with eye misalignment conditions, such as strabismus? If so, Botox can help.
Inject botulinum toxin into the overactive muscles that pull your clients' eyes in the wrong direction, allowing the weakened muscles to align the eyes properly.
You should collaborate with ophthalmologists to ensure your client receives appropriate evaluation and treatment. These specialists can determine the dosage required and provide insight into the relevant injection sites based on your client's needs.
Decrease Neck and Shoulder Pain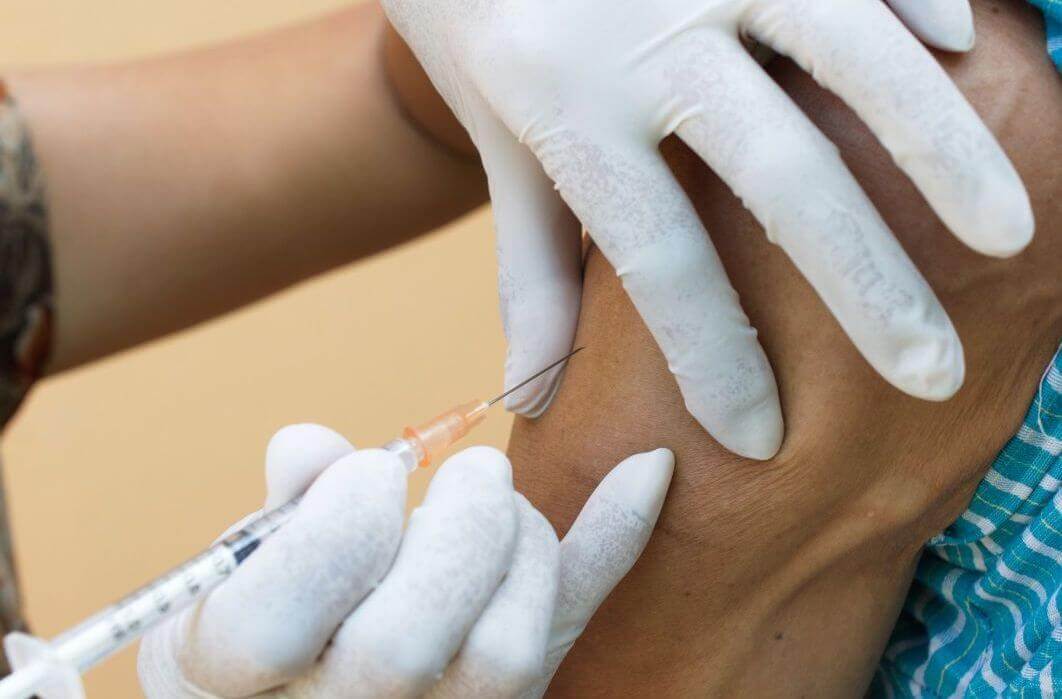 Botox injections can alleviate chronic neck and shoulder pain by targeting specific muscles.
As mentioned, Botox helps relax muscles, which helps to reduce tension and spasms, effectively providing relief for clients.
The potential benefits of using Botox treatment include decreased pain intensity, improved range of motion, and enhanced quality of life. 
However, it's important to note that Botox injections should be part of a comprehensive pain management approach.
Combining Botox injections with other therapies, such as physical therapy, stretching exercises, or medication, can optimise outcomes and provide long-term pain relief for your clients.
Foot Pain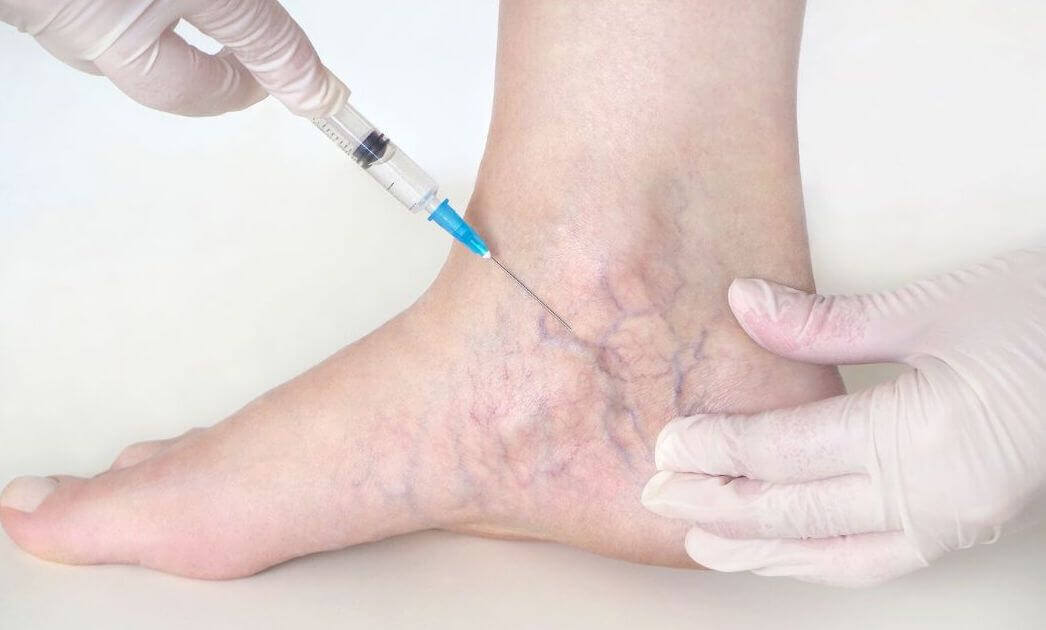 Finally, Botox injections can relieve clients suffering from foot pain conditions, such as plantar fasciitis.
Botox helps reduce muscle tightness and relieve pressure on the band of tissue connecting the heel to the toes. The toxin inhibits the release of acetylcholine, a neurotransmitter that signals muscle contraction, thus relaxing the muscles and alleviating pain. 
Again, you should collaborate with other medical professionals, such as podiatrists or orthopaedic specialists, if you want to use Botox to help temporarily relieve your client of any foot conditions.
They can thoroughly evaluate and recommend appropriate footwear, orthotics, stretching exercises, and guidance on Botox injection sites.
As with any procedure, you need to be appropriately trained and qualified to perform Botox treatment. 
Additionally, always consult with medical professionals when considering using Botox as a treatment for any of the conditions mentioned in this blog.
You should also inform your clients of the various side effects that may occur after Botox treatment.
If you require more training and knowledge in this area, Revolve Medicare offers Botox training as well as other courses. Get in touch to find out more.
Related Posts