How to Maximise Your Client's Facial Features
When we feel good, we tend to look good, and this is also true in reverse. If we put some effort into ourselves, it boosts our confidence and lifts our mood. This is why many people seek non-invasive ways to enhance their facial features and emphasise their natural beauty.
As a medical professional or aesthetic practitioner, you can use various techniques to help your clients achieve their desired looks.
Natural beauty doesn't end at 25! You can assist clients of any age, bringing a springiness back to their skin or a lift to their overall appearance.
Read this blog to discover some products you can offer your clients to accentuate their natural beauty and help increase their confidence.
How to Enhance Facial Features
1) Keep the Skin Hydrated
Keeping hydrated isn't only necessary on the inside, but people must also hydrate on the outside.   
Maintaining hydrated skin is essential for a healthy and radiant appearance. Hydration helps to retain moisture, improving skin elasticity and preventing dryness, fine lines, and wrinkles. So if your client wants to look (and feel) younger, hydration is key!
Advise them to drink plenty of water, particularly during the warmer months, and offer solutions to help support their skin's natural moisture levels.
Moisturisers, serums, and other skincare products replenish the skin's moisture barrier, helping to plump facial features and give a natural glow.
You can also offer your clients various skin boosters, which will effectively reverse your client's tired and dehydrated skin!
Most skin boosters contain HA (Hyaluronic Acid), a naturally occurring body substance that lubricates and protects certain areas, such as the eyes and joints. 
When used in a product, HA can help with skin laxity, reduce the appearance of lines and wrinkles, and boost moisture levels to rejuvenate the skin.
To administer skin boosters safely, you must have received professional training. 
2) Inject Dermal Fillers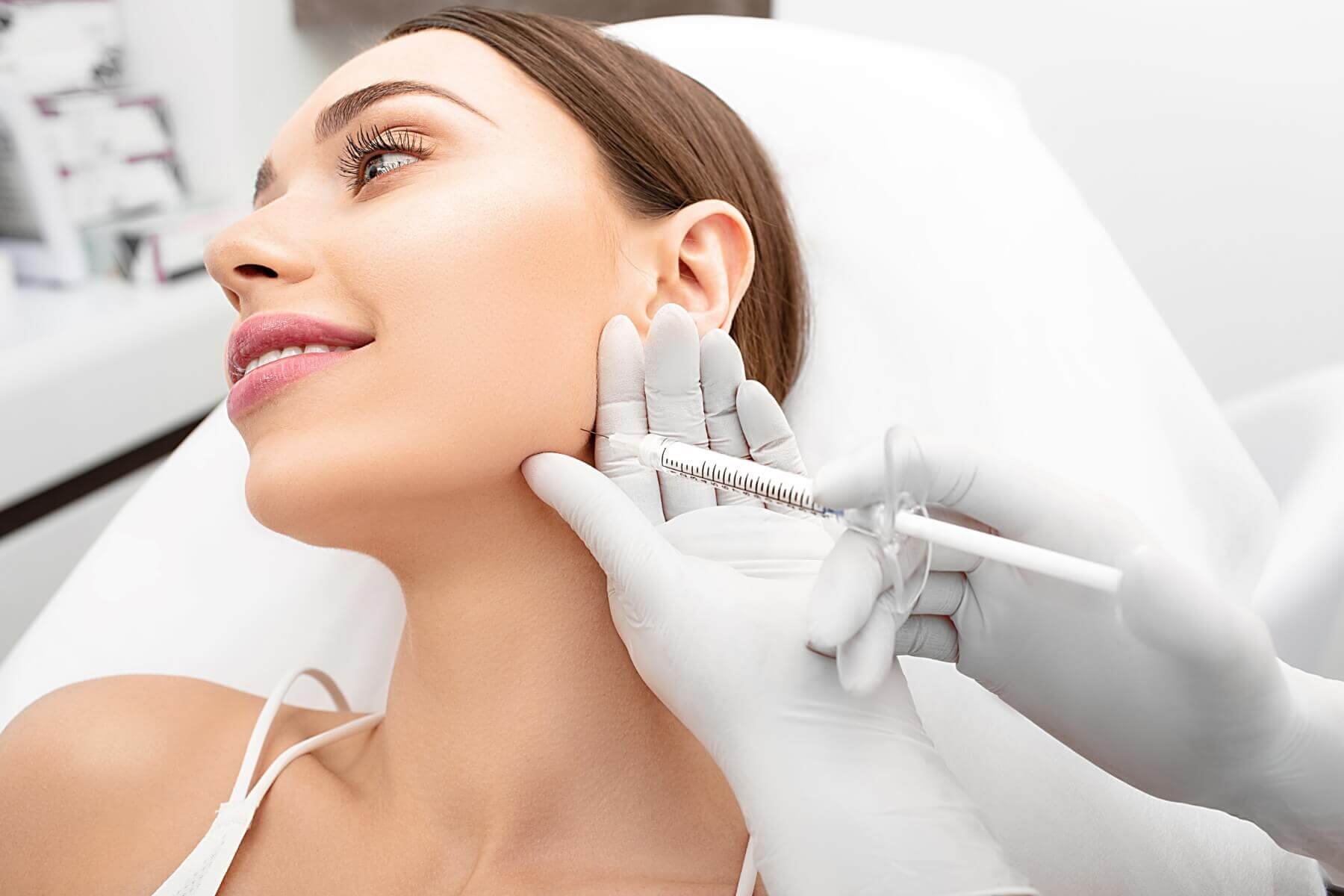 Does your client want a perfect smile? Dermal fillers may be the solution!
Dermal fillers are highly sought after by clients looking to enhance their beauty with natural-looking results.
These products are used for various purposes in cosmetic dermatology but are primarily employed to restore lost volume, contour facial features, and minimise wrinkles or fine lines.  
For example, if your client wants younger-looking aesthetic facial features, you could use dermal fillers to plump up their lips, define cheekbones, fill deep wrinkles and lines, or smoothen facial creases. 
You could also use dermal fillers to improve the appearance of scars or depressions in the skin. 
If you don't currently offer this service to your clients but would like to, you will need to receive professional aesthetic procedure training.
By reading our dermal filler guide, find out more about this treatment and the types available, such as Juvederm, which is used to fill areas around the lips and eyes.
3) Use PDO Threads
If your client doesn't mind undergoing a minimally invasive procedure to tighten their skin, PDO threads are for them.
PDO (Polydioxanone) threads are a non-surgical solution to improve facial contours, reduce sagging, and enhance features like the jawline or cheeks. 
Again, you will need proper training and technique to offer your clients PDO thread lifts. 
A PDO thread lift involves the implantation of multiple fine threads into the subcutaneous layer of the skin, creating a network to support the tissue.
If you are trained in this procedure, purchase PDO threads to start offering your clients this popular aesthetic solution.
4) Vitamin Injections
Not only will vitamin injections boost your client's immune system, but they will also give their face a power-packed upgrade, helping them feel healthier and look younger.
Vitamin injections are like superheroes for the skin, fighting the battle against ageing and boosting skin health. 
Some vitamins help to brighten a person's complexion, boost collagen production, and rejuvenate cells. Vitamin C helps to fight harmful toxins that come in contact with the skin (think air pollution!), and vitamin B12 helps to maintain natural moisture levels in the skin.
After receiving regular vitamin injections, your client's skin will look softer, smoother, and more supple. 
How often you inject your client will depend on the vitamin you're using and how they respond to it. You must be professionally trained to offer this treatment. 
5) Botox Products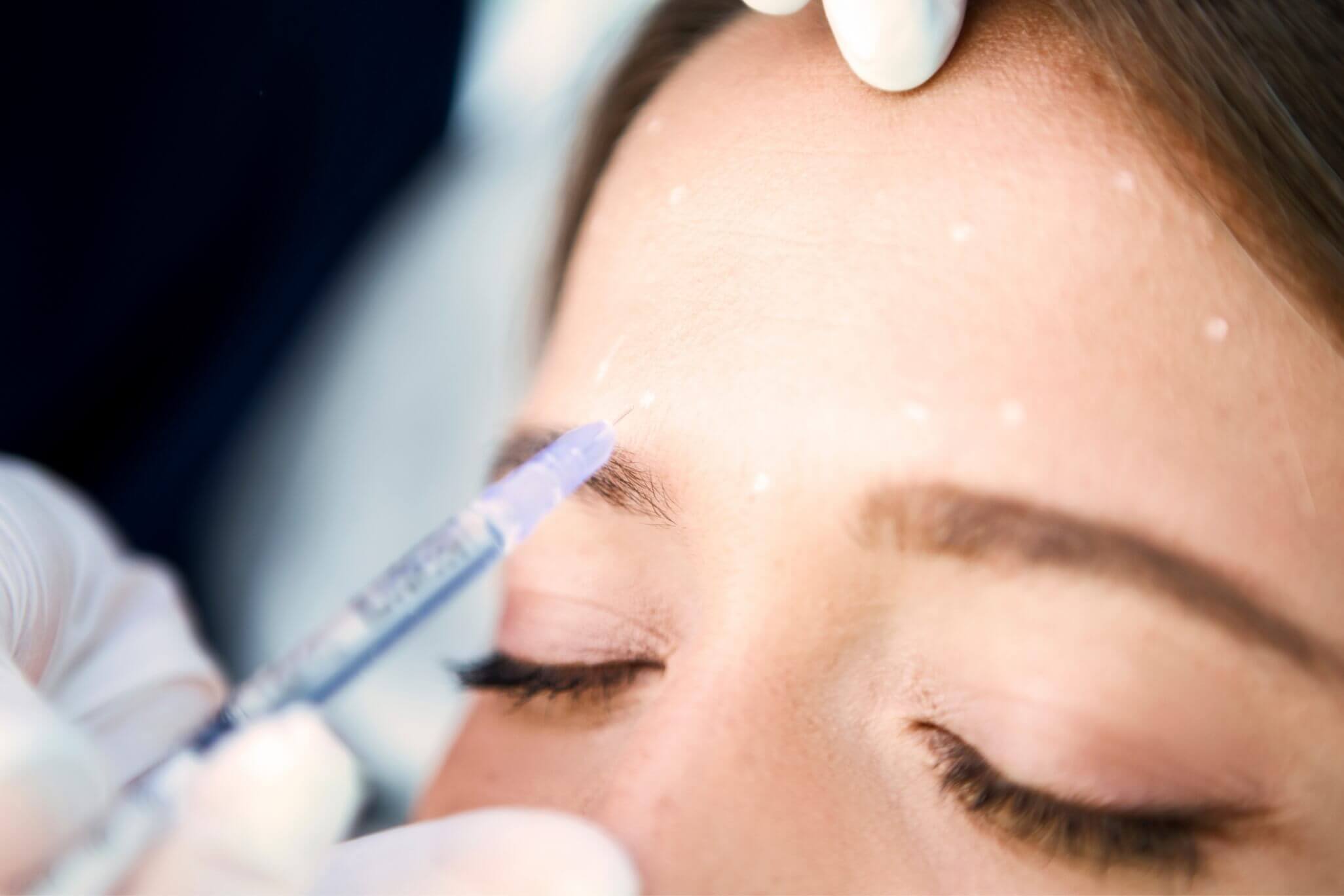 Does your client want their skin to become a smooth canvas? Well, Botox can help achieve this!
Botox emerged in the 1980s, yet interest in the treatment has increased rapidly in recent years. The treatment may appeal to many due to celebrity influences but also because the noticeable results are long-lasting.
As a medical professional or aesthetic practitioner, you can use Botox injections on your client to reduce early signs of ageing or to enhance specific features. The treatment works by temporarily blocking nerve signals to targeted muscles, resulting in muscle relaxation and reducing wrinkles and fine lines on the skin. 
You can also use Botox to help your client with health issues such as muscle pain or migraines. 
Botox is the brand name for a neurotoxin called Botulinum toxin type A, derived from the bacterium Clostridium botulinum. Botox is a purified form of this toxin that is carefully diluted and prepared for cosmetic and medical use.
You should inject Botox in small amounts. Again, you need to be professionally trained to carry out this procedure.
To conclude, you can help your clients maximise their facial features in various ways. However, you must have proper training, expertise, and a client-centred approach to offer these aesthetic procedures.
Do you require further training in any of the aesthetic treatments mentioned in this blog? Revolve Medicare can help! 
We are a CPD-accredited training provider offering various aesthetic courses, from dermal filler to Botox. 
Related Posts