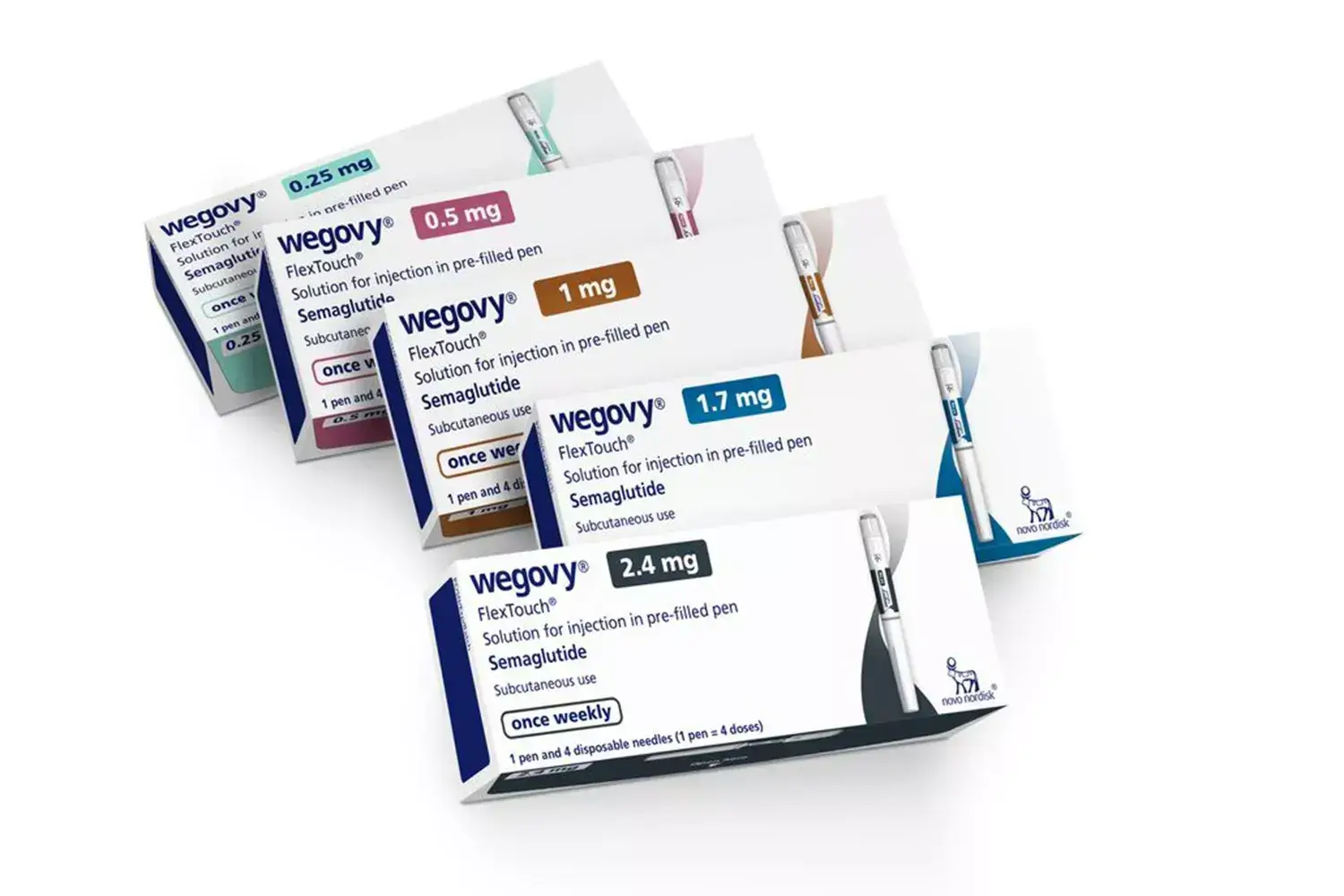 WEGOVY FLEXTOUCH 1.7MG PEN (1X3ML)
Out of Stock!
Wegovy is injected once a week, on the same day each week. When you first start taking Wegovy, the dose is increased every four weeks. This helps to reduce the risk of side effects by allowing your body to become accustomed to the drug. At Week 17, you will reach the full dose which you will continue for the rest of your treatment.
You will have a separate pen for each Wegovy strength. Each pen contains four doses. You will need to adjust the pen to the correct dose yourself before injecting. Please see the patient information leaflet for more information.
What is the Wegovy Dose for Weight Loss?
The standard dose of Wegovy for weight loss is 2.4mg once a week. However, you should not start taking this dose straight away; instead, you should gradually increase the dose over 17 weeks using the method outlined in the Wegovy dosage chart above.
Which Wegovy Doses are Available?
Wegovy is available in five different strengths. Typically, you should start off by taking 0.25mg of Wegovy each week for the first four weeks. The dose is gradually increased until you reach the full dose of 2.4mg a week.
How Many Doses are in a Wegovy Pen?
Each Wegovy pen is single-use, containing only one dose of Wegovy. Once you have used your Wegovy pen, you should dispose of it safely in a sharps bin. Do not attempt to reuse the pen or the needle.
How Often Do You Inject Wegovy?
Wegovy should be injected once a week. Inject Wegovy at any time on the same day each week. You do not need to take Wegovy with food.
How Long Does Wegovy Stay in Your System?
Wegovy contains the active ingredient, semaglutide. After seven days, less than half of the active drug will remain in your body, however the rate at which your body clears the drug will slow down, so it can take over 40 days for you to be completely clear of the semaglutide in your system.