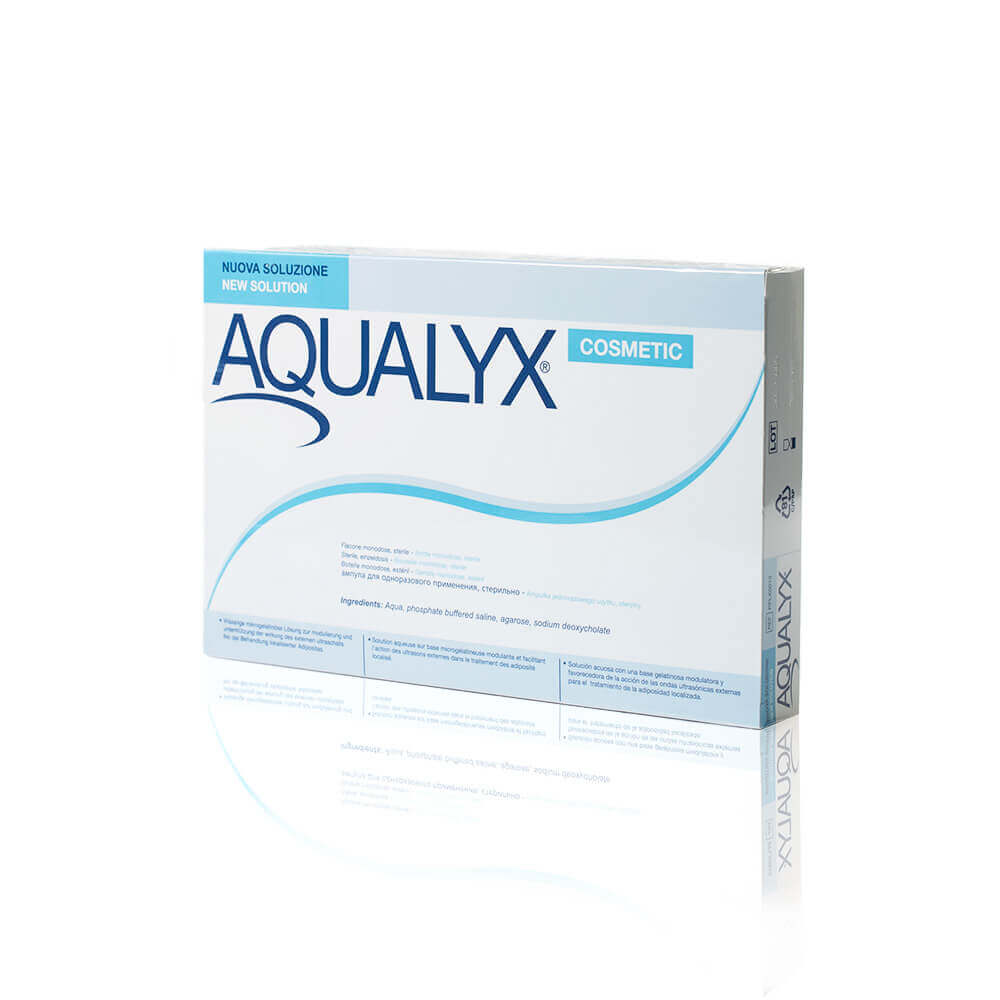 Aqualyx 10 x 8 ml vials
Product Description:
Aqualyx Vials represent a groundbreaking solution for qualified practitioners seeking to offer their patients effective and non-surgical fat reduction treatments. This innovative injectable product is formulated to tackle stubborn fat deposits, contouring the body with precision and finesse. Comprising a unique blend of phosphatidylcholine and deoxycholate, Aqualyx Vials provide targeted fat-dissolving action, resulting in a more sculpted and toned appearance.
This product can be used in areas of the back, stomach, hips, thighs, knees, chin and breast.
Product Includes:
10x 8ml Aqualyx Vials
Benefits:
The powerful combination of phosphatidylcholine and deoxycholate effectively breaks down adipose tissue, enabling targeted fat removal from areas such as the chin, abdomen, thighs, and flanks. Patients can achieve noticeable results without the need for surgery, experiencing enhanced body contours and improved self-confidence.
How To Use Aqualyx Vials:
As a qualified practitioner, it is essential to undergo proper training in fat-dissolving injections before offering this treatment to patients. Before the procedure, a comprehensive assessment of the patient's medical history and treatment goals is necessary to determine the most suitable areas for treatment. Aqualyx Vials should be administered via subcutaneous injections into localised fat deposits using fine-gauge needles.
Side Effects of Aqualyx Vials:
Patients may experience mild discomfort, redness, or swelling at the injection sites, which usually subside within a few days. As with any injectable treatment, there is a risk of bruising or infection, emphasising the importance of adhering to aseptic techniques.
Other Uses of Aqualyx Vials:
Beyond its primary indication for localised fat reduction, Aqualyx Vials have shown promise in treating conditions such as lipomas and pseudo-gynecomastia.
| | |
| --- | --- |
| price | Prescription item zero VAT, Stock item VAT payable |