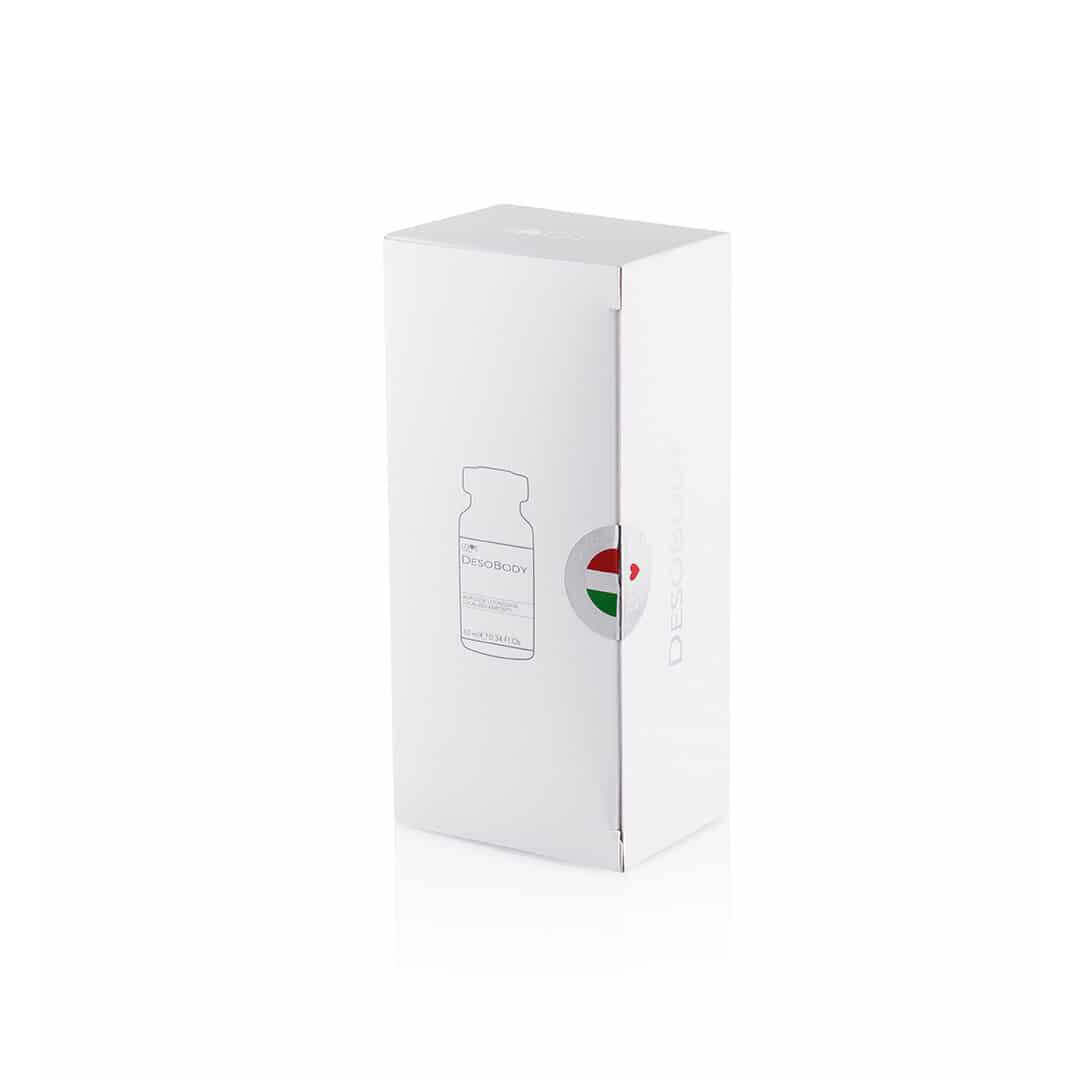 Desoface 5x10ml
Product Description:
Desoface is a non-animal-sourced hyaluronic acid dermal filler designed to empower qualified practitioners with a highly effective tool for facial rejuvenation. Crafted with precision and innovation, this exceptional product offers a comprehensive solution for addressing facial volume loss, contouring, and reducing the appearance of wrinkles. Its unique composition consists of hyaluronic acid (HA) with a distinct cross-linking technology, ensuring natural-looking and long-lasting results for patients.
Desoface targets the cell membrane of adipocytes and reduces the look of double chins.
Benefits:
As a qualified practitioner, choosing Desoface grants you access to a wide array of benefits for your patients. The hyaluronic acid in Desoface plays a crucial role in hydrating and revitalising the skin, improving its texture and tone. Additionally, the unique cross-linking technology in the filler provides remarkable structural support, offering impressive volume restoration and facial contouring. Patients can enjoy a smoother, more youthful appearance with minimised wrinkles and fine lines, and the results are known to endure for an extended period.
How To Use Desoface:
The administration of Desoface should be conducted exclusively by a qualified practitioner in a clinical setting. Before the procedure, conduct a thorough patient consultation to assess their medical history and desired results. The filler is skillfully injected into specific facial areas using fine-gauge needles or cannulas.
The best results of Desoface are obtained in patients with moderate body weight or who are slightly overweight.
Side Effects of Desoface:
Desoface boasts an impressive safety profile, and side effects are generally mild and temporary. As with any dermal filler treatment, patients may encounter slight redness, swelling, or bruising at the injection sites. These reactions typically subside within a few days.
Other Uses of Desoface:
Qualified practitioners may employ Desoface for lip augmentation, addressing nasolabial folds, and enhancing the appearance of marionette lines.
| | |
| --- | --- |
| price | Prescription item zero VAT, Stock item VAT payable |