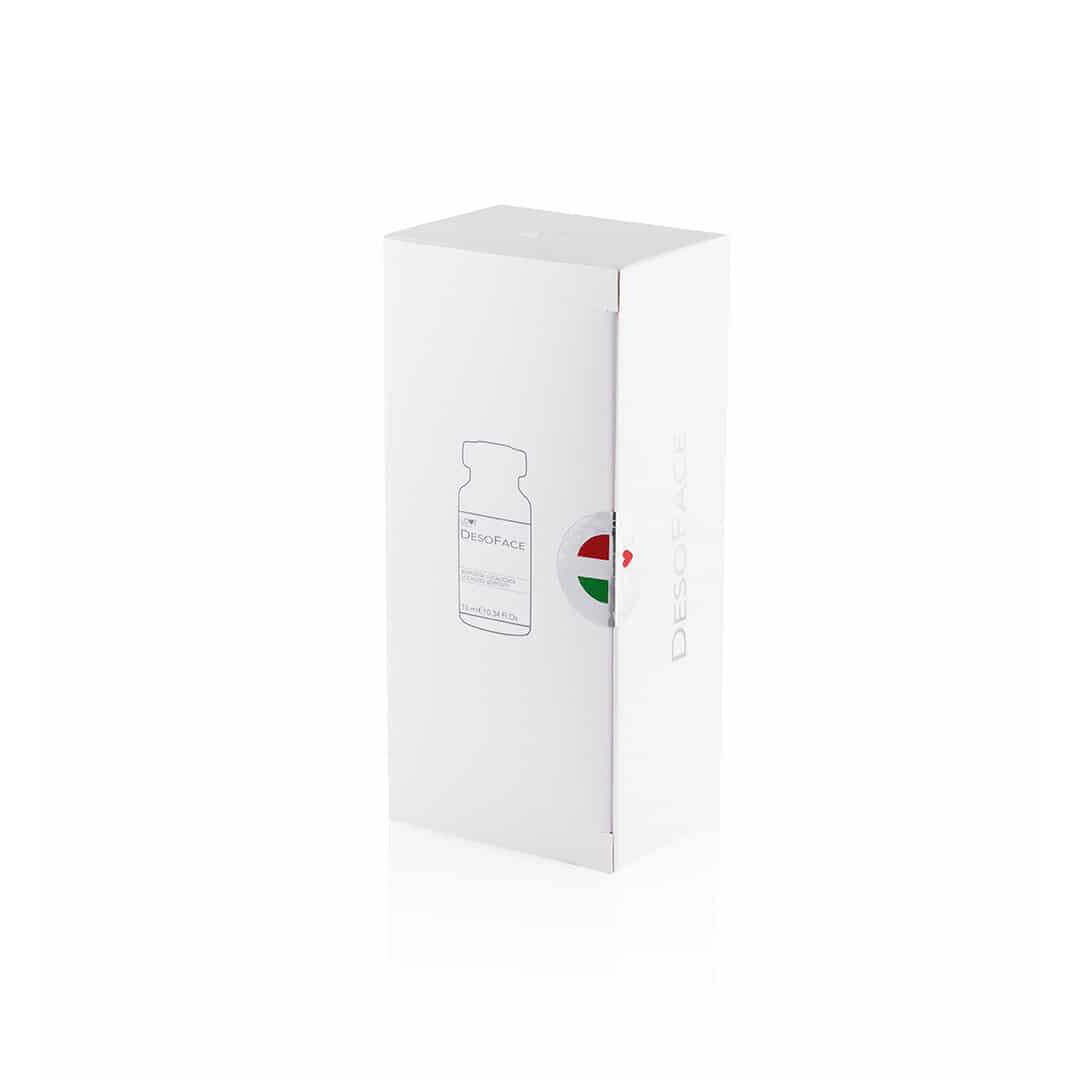 Desobody 5x10ml
Product Description:
Desobody, also known as a lipolytic injection, is an FDA-approved medical product that has revolutionised the field of body contouring, offering qualified practitioners an exceptional tool to address unwanted fat deposits effectively and non-invasively. This advanced formula combines the benefits of cutting-edge technology with a specialised blend of ingredients, making it a highly sought-after treatment option for patients seeking body sculpting and fat reduction.
Desobody works by destroying the fat cell's membrane, liquifying the fat in the treatment area. These destroyed cells are then broken down and removed through the body's lymphatic system.
Desobody is composed of a unique combination of active ingredients, including deoxycholic acid, a naturally occurring bile acid with potent fat-dissolving properties.
Product Includes:
5x 10ml Desobody Vials
Benefits:
Desobody is a non-surgical and minimally invasive treatment, sparing patients the downtime and risks associated with traditional liposuction procedures. The localised treatment allows for precise targeting of problem areas, ensuring natural and harmonious results.
How To Use Desobody:
Using Desobody requires the expertise of a qualified practitioner, well-versed in the principles of body sculpting and aesthetic medicine. Before the procedure, a thorough assessment of the patient's anatomy and treatment goals is conducted to identify suitable areas for treatment. During the session, the Desobody solution is skillfully injected into the targeted fat deposits using fine-gauge needles.
Side Effects of Desobody:
Patients may experience mild swelling, bruising, or tenderness at the injection sites, which typically subsides within a few days. The practitioner needs to adhere to proper injection techniques and maintain aseptic conditions during the procedure to reduce the risk of complications.
| | |
| --- | --- |
| price | Prescription item zero VAT, Stock item VAT payable |