8 Cosmetic Treatments to Avoid Practicing in Summer 2023
Clients want aesthetic treatment for various reasons and to achieve excellent results by using them. However, this doesn't mean customers should use these procedures all year round.
The warmer weather and higher levels of sun exposure that accompany the summer months can exacerbate the side effects of some treatment options. Therefore, medical professionals must inform clients if summer beauty treatments can lead to undesirable or unhealthy consequences.
Despite this, a client can undergo numerous alternative procedures that reduce the likelihood of these side effects, making them safer in the coming days. These treatments are ideal for prioritising your client's health in the summer months.
For more information, we've listed eight cosmetic treatments your clients should avoid until the weather gets colder and some alternatives they may use.
1) Laser Hair Removal
What is Laser Hair Removal?
This aesthetic procedure uses lasers to remove hair from an area of the body. The lasers specifically target the pigments or melanin in the hair. The pigment absorbs the light, and the heat destroys the hair follicles.
As the laser targets the pigment, a client can gain better results if there is a more significant difference between the skin and hair colours. The contrast means the surrounding skin is less likely to absorb the light.
Why Should Laser Hair Removal be Avoided in Summer?
Clients can develop a tan during the summer, meaning their skin will contain melanin. This means there will be less of a contrast between the hair and skin, which can impact the effectiveness of the treatment.
If a client undergoes this procedure with sunburnt, tanned or freckled skin, it can cause unwanted effects, such as lightening or darkening the skin. It can also pose the risk of burns.
This risk is not only present during the treatment process. After laser hair removal, the treated skin is more sensitive, so the patient should also avoid the sun after having the procedure. This avoidance is more challenging to do during the summer months.
What is an Alternative to Laser Hair Removal for Your Client?
Electrolysis
One option a client can choose is electrolysis. This method is a permanent hair removal treatment and may require a mild anaesthetic to reduce discomfort.
The medical professional inserts a small needle into the patient, which destroys the hair follicles using radio frequency.
Threading
Whilst commonly used for eyebrows, threading can also remove hair from other areas. However, this treatment can only remove hair from smaller body parts.
In this process, the aesthetics professional uses thread to remove hair. A client can request this process to remove rows of hair or each one individually.
2) Tattoo Removal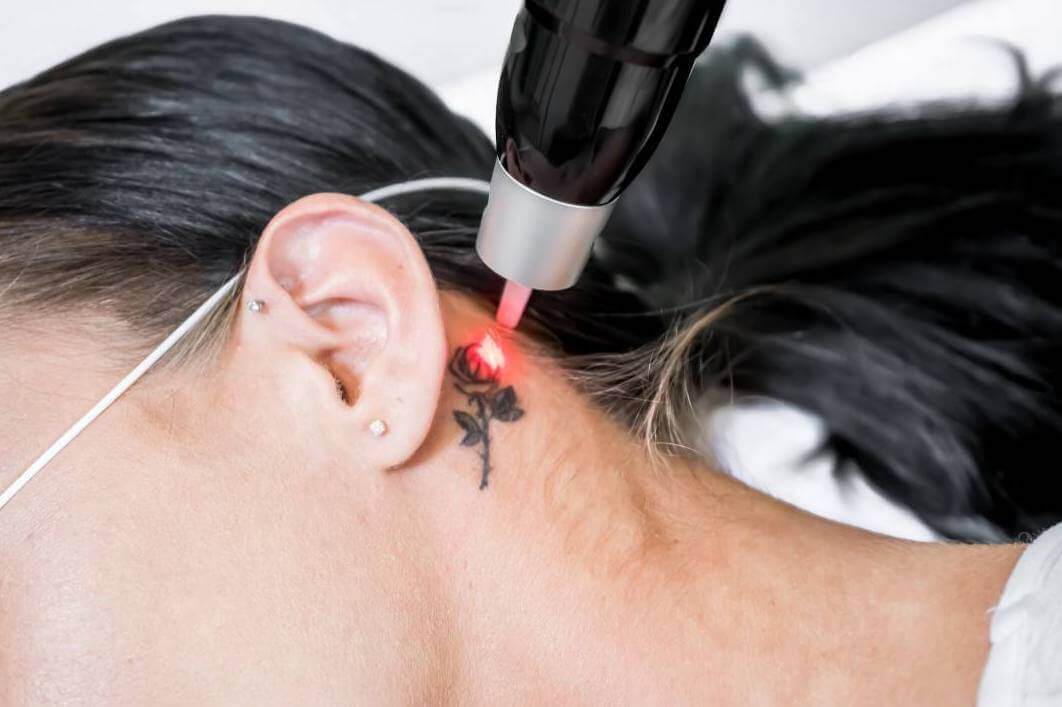 What is Tattoo Removal?
Tattoo removal uses a laser, which the tattoo ink absorbs. This laser breaks down the ink in the skin, allowing the tattoo to fade.
This process can take several sessions, each lasting approximately 10-30 minutes, depending on the tattoo's size. The tattoo should become less noticeable after each session.
Why Should Tattoo Removal be Avoided in Summer?
Like laser hair removal, tattoo removal poses the risk of burning the skin. The pigment in the ink absorbs the laser, so tanned or burnt skin can do so, too, because of the melanin there, potentially causing burns.
The affected skin is also more sensitive after undergoing tattoo removal. A client should avoid tanning beds and sun exposure for at least a week after having a tattoo removed in this way.
What is a Good Alternative to Tattoo Removal for Your Client?
Dermabrasion
Instead of lightening the tattoo via lasers, dermabrasion removes the top layers of a patient's affected skin. This process can use various methods, such as sandpaper or a quickly rotating brush, to encourage the growth of new skin.
Dermabrasion is not for patients wanting to remove tattoos on their faces.
Tattoo cover-up options
An alternative tattoo removal method is to cover them up. This procedure involves the client gaining another tattoo over the one they want to remove.
Whilst the original tattoo is still there, it is less noticeable, and clients may be happy with the combination of the old and new designs.
3) Chemical Peels

What is a Chemical Peel?
This option acts as a powerful exfoliant and removes dead skin cells. A suitably qualified professional uses a chemical solution specifically suited to their client's skin and what they need. This solution removes the top layer of skin to expose the newer layer beneath it.
Chemical peels can have different intensities. Deep chemical peels target the upper, middle and lower skin cell levels, whereas light chemical peels only remove the top layer. The aftercare for these different types of peels therefore varies.
Why Should a Chemical Peel be Avoided in Summer?
The newly exposed skin is more sensitive, so heat and sunlight can cause more damage after treatment. Sun exposure after a chemical peel can also cause hyperpigmentation.
After a light chemical peel, patients should avoid the sun for at least two weeks. The skin requires longer to heal after a deep chemical peel.
What is a Good Alternative to a Chemical Peel for Your Client?
Microdermabrasion
Patients wanting an alternative to chemical peels can undergo microdermabrasion. This treatment can be used instead of a light chemical peel.
The client receives a fine coating of hard aluminium oxide crystals, which removes the superficial layer of dead skin cells. Some aesthetic professionals may use a diamond-tipped buffer instead.
4) Sclerotherapy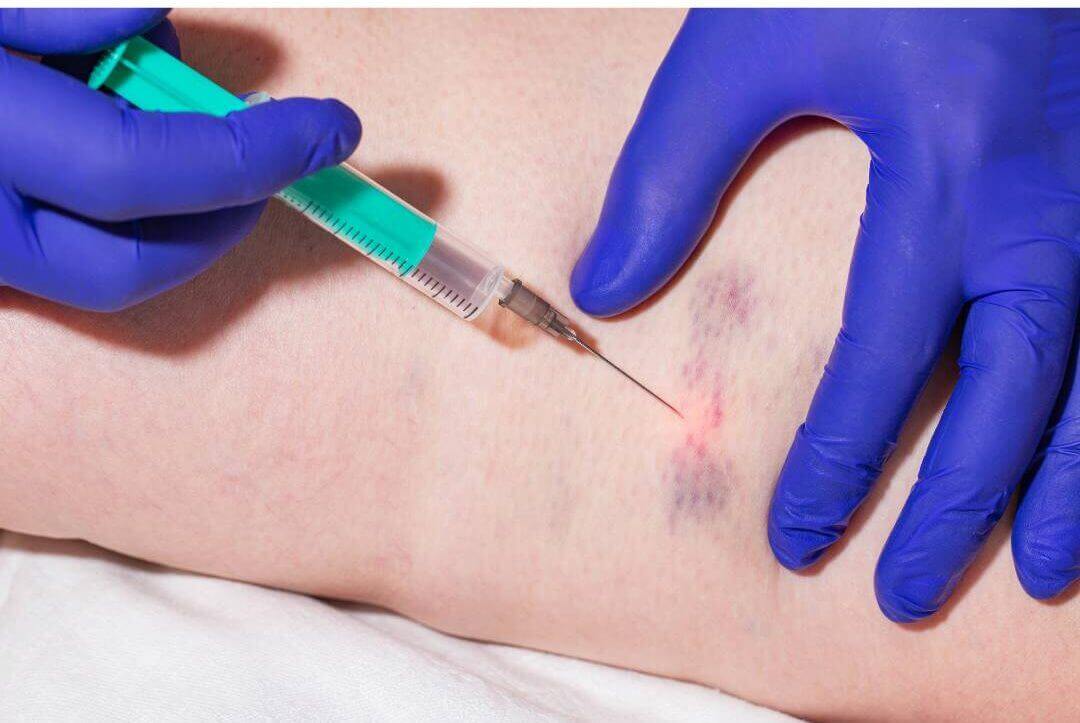 What is Sclerotherapy?
Sclerotherapy involves injecting a medication into the patient's vein, causing the vein walls to collapse and the vessel to close. It is a treatment for spider and varicose veins.
After treatment, clients wear compression stockings to ensure the veins remain compressed after the procedure occurs and reduce bruising at the injection sites.
Why Should Sclerotherapy be Avoided in Summer?
Compression stockings can cause discomfort, especially when it is hot in the summer. This procedure can also cause side effects potentially lasting for months, and a client may not want these effects visible to other people.
For example, veins can become more noticeable before they fade, and ruptured blood vessels or spotting can become visible. Bruising in the veins can also appear for over six weeks.
What is a Good Alternative to Sclerotherapy for Your Client?
Radiofrequency Ablation
Sclerotherapy alternatives include radiofrequency ablation, where the medical professional cuts the skin and inserts a catheter into the vein. The catheter's end emits controlled radiofrequency energy, which heats the vessel wall.
The vein then collapses and closes when the aesthetics professional removes the catheter.
5) Liposuction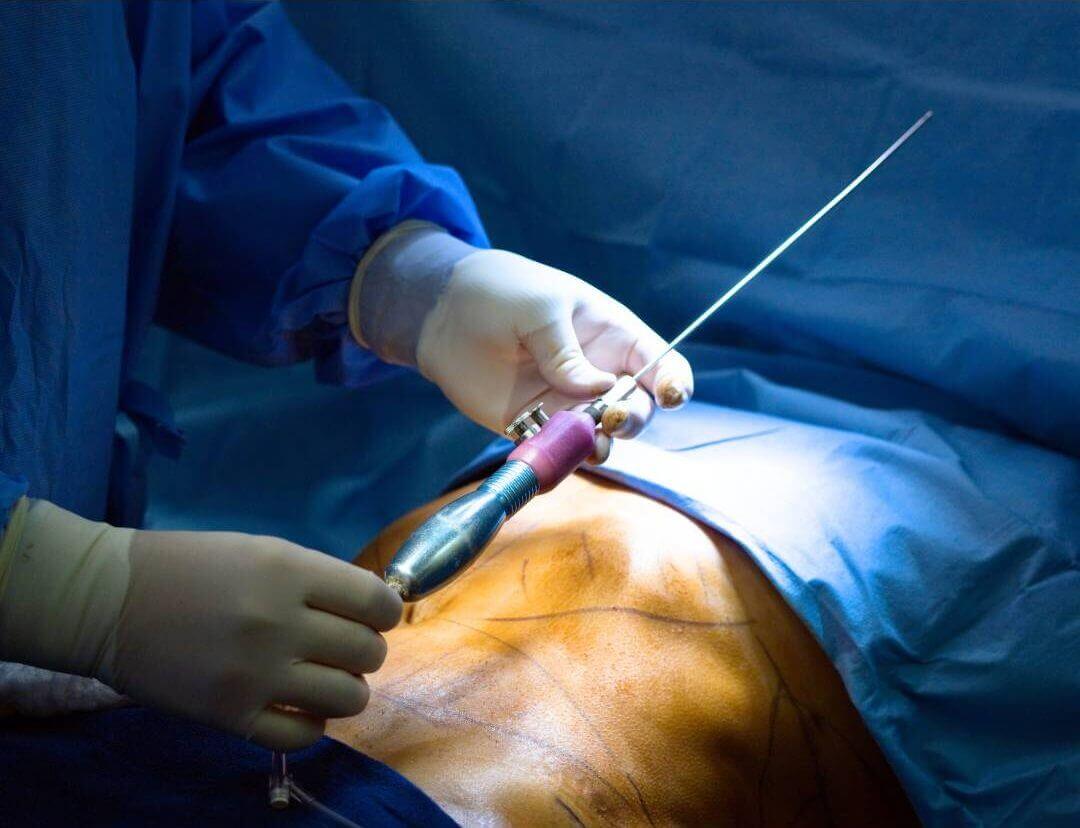 What is Liposuction?
This cosmetic surgery removes fat cells from an area of the body and can leave the client with immediate results. After this procedure, a client wears a compression bandage to help with swelling for the time advised by their medical professional.
Liposuction takes varying amounts of time to heal, depending on where it occurred. For example, the neck tends to recover faster after this procedure.
Why Should Liposuction be Avoided in Summer?
Whilst this treatment can have immediate results, the client may be unable to show off those changes for several weeks due to the bandages. These dressings can be uncomfortable in the summer, and depending on where the surgery occurred, they could be necessary for numerous weeks.
What is a Good Alternative to Liposuction for Your Client?
Body Contouring Injections
Some liposuction alternatives offer results without surgery, which can provide a quicker recovery time for patients. For example, medical professionals can offer body contouring surgically or non-surgically.
Non-surgical body contouring injections can destroy the fat at the injection site in the body. It does not have the long recovery period that can accompany liposuction.
6) Laser Resurfacing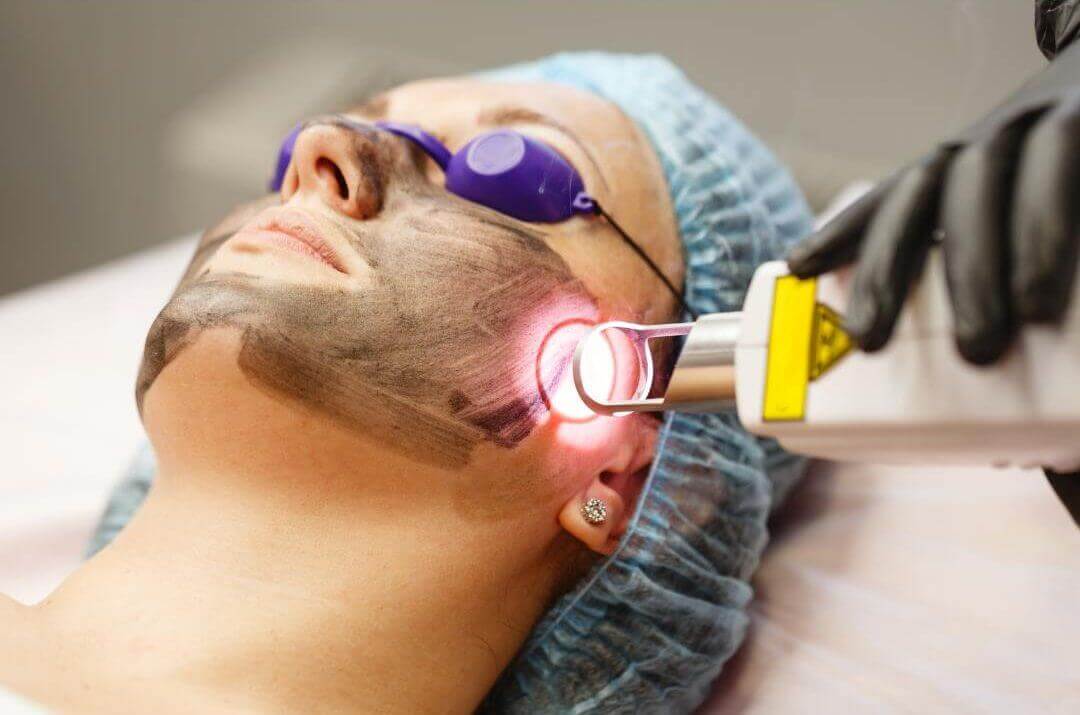 What is Laser Resurfacing?
This treatment type is similar to the chemical peel as it removes the top layer of skin. However, instead of using chemicals, laser resurfacing involves lasers. These lasers create wounds to promote healing, stimulating collagen production in that area.
Clients can use this to treat various concerns, such as skin damage, noticeable scars and wrinkles.
Why Should Laser Resurfacing be Avoided in Summer?
A patient's skin is sensitive as it recovers from this procedure, making it more susceptible to sun damage. The client can develop uneven pigmentation in their skin, and their laser resurfacing results can become compromised.
What is a Good Alternative to Laser Resurfacing for Your Client?
Botox Injections
Botulin toxin, such as Allergan Botox, has various uses, such as helping reduce the appearance of wrinkles. An aesthetics professional injects Botox into the patient to paralyse the nerves, relaxing the muscles in that area so wrinkles cannot deepen further.
Dermal Fillers
Clients can use a range of dermal fillers, each designed to target different parts of the face and/or body. Fillers are injected into the affected area and can help reduce the appearance of wrinkles and fine lines to make the skin look smoother, plumper and younger.
An aesthetics professional may apply numbing creams to the injection site to reduce discomfort for their client.
7) Intense Pulsed Light (IPL)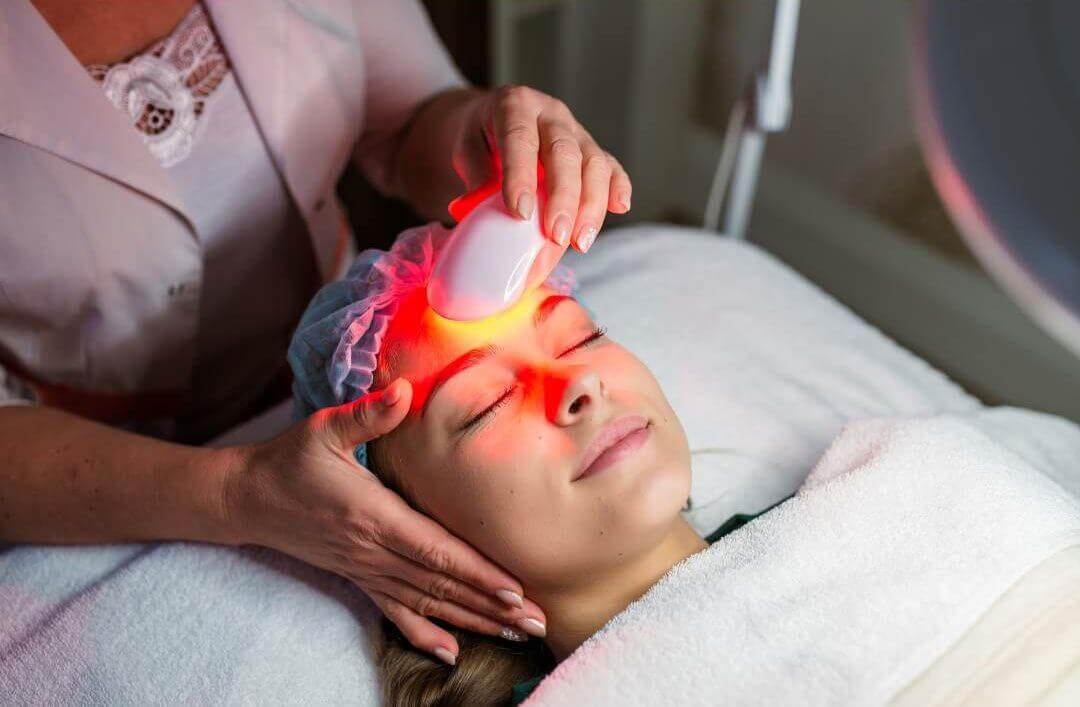 What is Intense Pulsed Light?
Intense pulsed light (IPL) is a skin treatment to help with texture and colour. It uses light to target a specific colour within the skin and can help with various conditions or concerns simultaneously. This treatment does not use lasers.
The light heats the skin, which causes the body to remove the unwanted skin cells. Intense pulsed light makes the skin look younger and more even and shouldn't impact the surrounding skin.
Why Should Intense Pulsed Light be Avoided in Summer?
Whilst it can reduce the appearance of sun damage, intense pulsed light leaves the skin more vulnerable to it. This procedure can also cause hyperpigmentation.
The light targets a specific colour in the skin, so a client having a tan can make the process less effective and pose the risk of injury. When the skin is tanned and the light targets brown spots, there is less contrast between the affected and surrounding skin.
What is a Good Alternative to Intense Pulsed Light for Your Client?
BBL Photofacials
Broadband light (BBL) photofacials help stimulate collagen production to help the skin appear younger and smoother. It is a treatment available for various client concerns, including acne and sun damage. It is similar to IPL but uses the relevant filters to enable the correct light to reach the skin and treat a specific concern whilst blocking other wavelengths.
If clients wish to undergo this treatment, there are guidelines they should follow for maximum effectiveness during the summer. After their treatment, the client can return to their usual routine (whilst keeping to the guidelines issued by their aesthetics practitioner).
8) Prescription Retinoids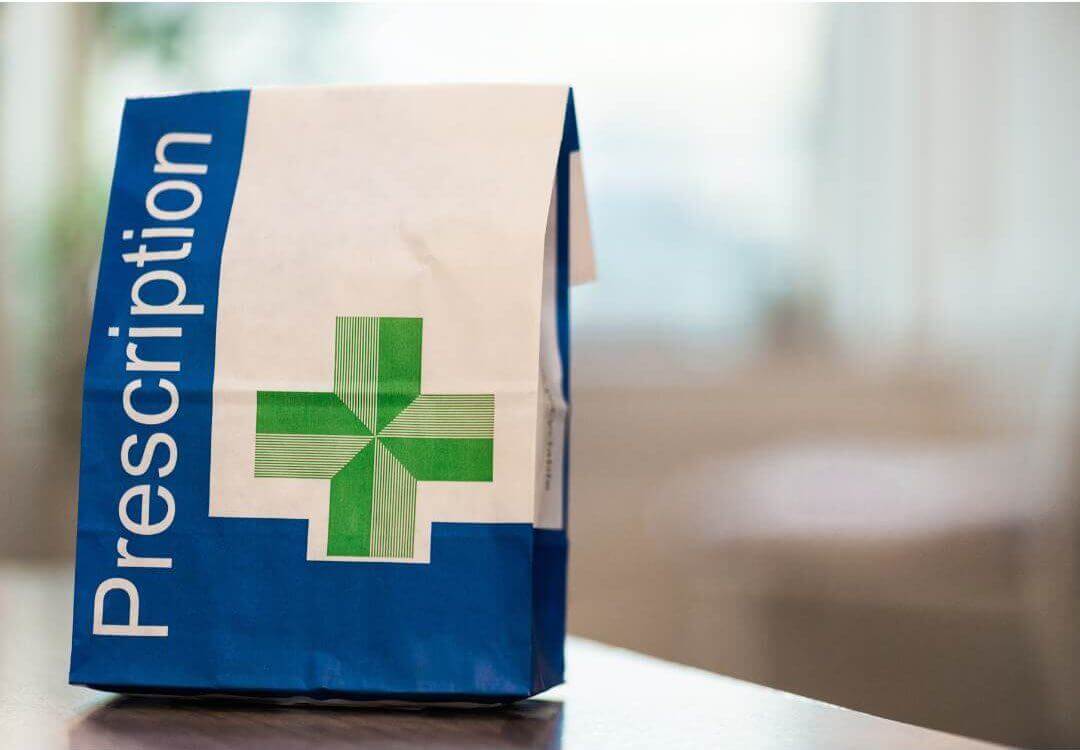 What are Prescription Retinoids?
Prescription retinoids are a derivative of vitamin A, and clients use them for several reasons, including helping with acne and lessening the appearance of wrinkles.
Retinoids have varying strengths, but the stronger ones are only available via prescription. These more potent variations can help the patient obtain quicker results than if they used retinol, an over-the-counter option.
Why Should Prescription Retinoids Be Avoided in Summer?
Whilst they can help treat a client's concerns, prescription retinoids can also make the skin more sunlight-sensitive and cause irritation. Sun exposure with this irritation can lead to hyperpigmentation and an increased risk of sunburn when clients use these products during the day.
What is a Good Alternative to Prescription Retinoids for Your Client?
IVNT
Whilst clients apply retinoids directly on their skin, IVNT solutions are injected into the bloodstream and contain various vitamins, minerals and natural substances to help the body. 
Intravenous Vitamin Nutritional Therapy (IVNT) can help correct vitamin and mineral deficiencies, depending on which IVNT solution the trained professional administers. The antioxidants it contains can also enhance the skin and lessen wrinkles.
Skincare Routine
Finding the right skincare products can help soothe, moisturise and protect the skin, depending on the client's wants and needs.
If your client wants a moisturiser for the summer months, there are options containing an SPF to protect their skin from the sun. They can also utilise over-the-counter retinol (a weaker version of prescription retinoids) at night to take advantage of its benefits whilst avoiding sun exposure.
Though the summer months are fast approaching, a client's skin doesn't have to suffer. Instead, they can alter the treatment to meet the new needs and circumstances.
If you are looking for the ideal treatments for your clients, Revolve Medicare offer a range of products to help them achieve their goals. From dermal fillers to IVNT solutions and various other options, we can help you find the products you need for your client's procedures.
However, people have different skin that has different needs and requirements. To help you establish the best skincare for your client, we delve into male vs female skin so you can understand the key differences. Take a look and see how you can support your patients!
Related Posts