7 Benefits Of Using Numbing Cream Before A Tattoo
Are you a tattooist wondering whether you should offer your clients pain relief treatment? Are you unsure of what will help with the tattooing procedure? Well, tattoo numbing cream could be a simple, effective, and affordable solution if you would like to give your clients more confidence before they get permanently inked.  
Read the rest of this blog to find out the benefits of using numbing cream for tattoos. Also, discover the types of numbing products available so that you can ascertain the right one for you as a tattoo artist.
Why Consider Using Numbing Cream?
There are many reasons to use numbing cream which aren't all tattoo related; however, there are several benefits of using a treatment to desensitise an area of your client's skin before you put them under the tattoo gun.
1) Quicker Tattoo Process
If you apply numbing cream on your client it can help to speed up the tattooing procedure. This is because some clients ask for a rest period or even schedule another session due to them not being able to withstand any more pain. 
Furthermore, the area where they are getting the tattoo may be swollen, particularly if it is on a sensitive part of the body, such as on the stomach or spine, so this will make working on their skin (also known as the tattooist's canvas) hard work. 
By using a numbing product that contains prilocaine and lidocaine to help provide loss of feeling, such as Emla Cream, you can make the whole procedure much more comfortable for your client and less painful.
2) Tattoo Any Part Of The Body
Inking can be painful for the client. It involves thousands of needles piercing the top layer of skin to create the design. Furthermore, the pain a client experiences during the tattooing procedure will increase manifold if the design is in a sensitive area.  
Consider the placement of the tattoo and ascertain whether it is an area where the client is likely to experience a high degree of discomfort. If it is, then you could offer to apply a numbing cream, such as J-Cain Cream with Lidocaine. This product contains 10.56% lidocaine, making it a highly-effective nerve-blocking product.
3) Helps Focus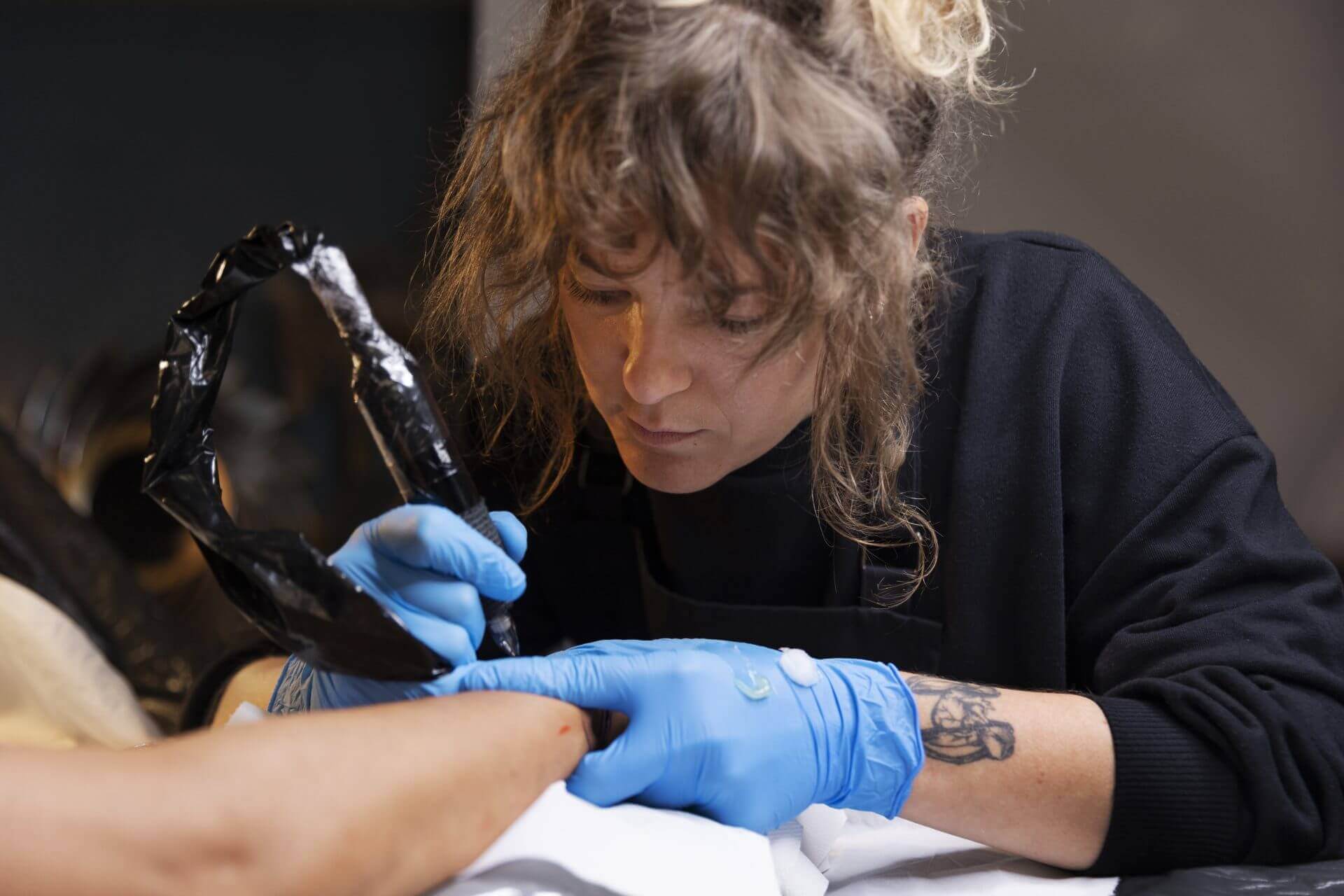 If a tattoo artist uses an aesthetic product on their clients, then it may help improve their concentration levels. 
This is because if your client feels little pain and they are comfortable enough to remain still, then this will help to increase your ability to focus during the procedure. High focus levels will bring better results. 
LMX4 Cream, will help to reduce the sting of the needle for your client, which means they will be fidgeting less.
4) Less Pain
Whilst a numbing product can help your client experience less pain during the tattooing process, the level of numbness they feel will depend on the amount of lidocaine in the product.
This is beneficial because some clients may prefer to have an easier transition between feeling numb and feeling pain. 
For example, a numbing cream that contains less than 5% lidocaine, such as Ametop Gel, will be a good choice if your client wants to easily transition from numbness (during the procedure) to pain (after the procedure).
This can make the process of getting tatted much more enjoyable for your client.
5) Increased Confidence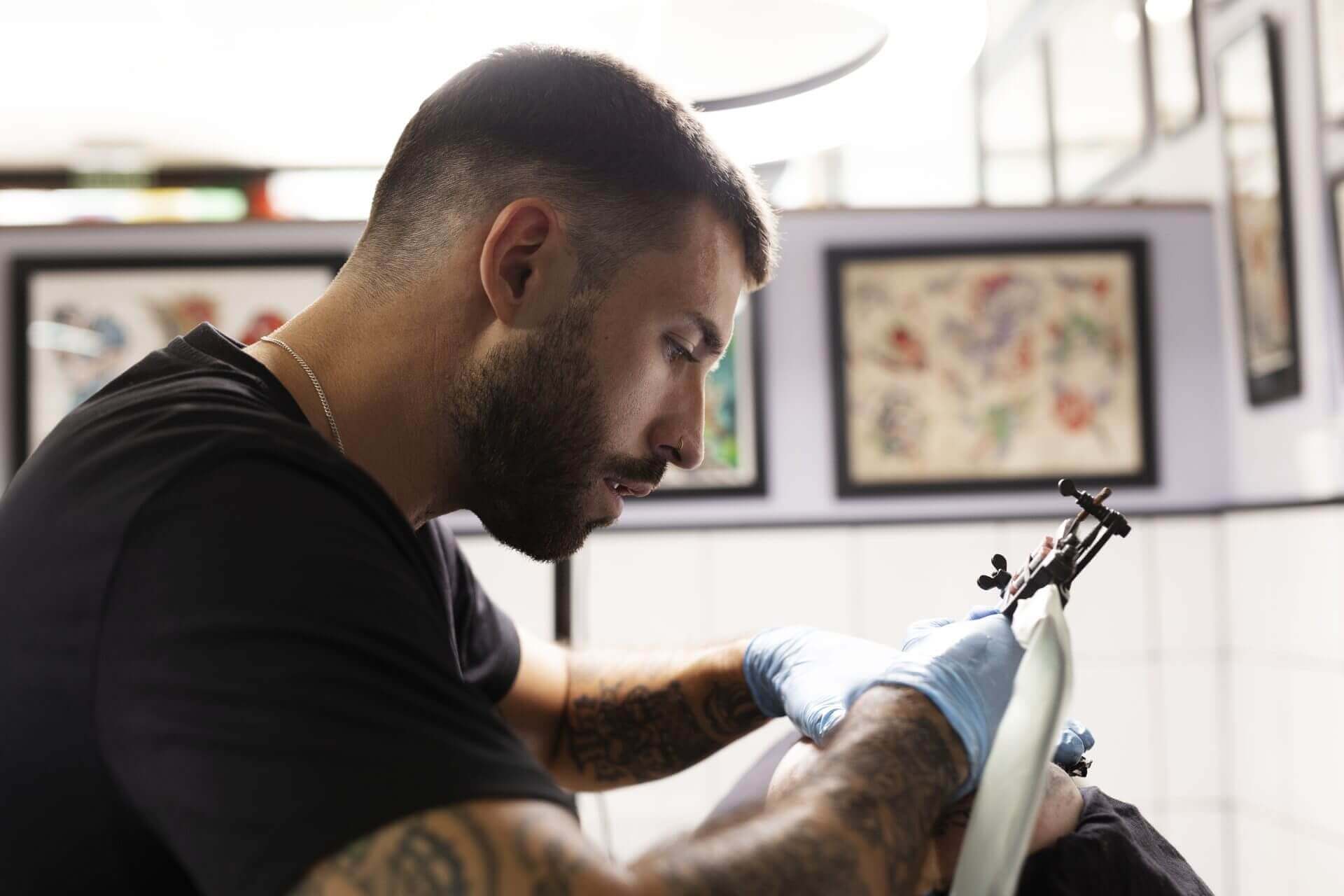 Getting a tattoo is a painful procedure, especially for someone who doesn't already have one. However, if you apply numbing cream to your client before the procedure, they should begin to feel the effects, such as loss of feeling, within an hour (or sooner, depending on the product that has been applied), which will help to build their confidence. 
With increased confidence comes reduced stress levels, so your client should be able to relax during the tattooing procedure. This will make the process easier for you because it is less challenging and more enjoyable to work on a relaxed client. 
6) Improved Tattoo Quality
A tattoo is a permanent piece of art, so it needs to be of high quality. Whilst some creams may cause your client's skin to become too slippery, which may affect the results, this will only happen if the product is of poor quality or it hasn't been applied/removed properly.
As previously mentioned, a numbing product may help your client relax, which will allow you to work calmly and efficiently, so that you're able to create the perfect tattoo.
7) No Feeling For Hours
Typically, numbing cream can be left on your client's skin for up to 4 hours; the time will vary according to the product you use. 
Once you remove the product, the area should remain numb for a further 2 hours. This is beneficial since the tattooing process can be long (sometimes between 3 and 4 hours), particularly if your client has chosen to get a big tattoo.
The use of numbing cream will allow a relatively pain-free procedure over several hours. 
Now that you have discovered the benefits of using numbing cream before inking your client, we hope that you consider incorporating a numbing product into your tattooing sessions. 
Revolve Medicare also stocks a range of skincare products, some of which can be used to assist clients with caring for their tattoos. Tattoo aftercare is important as it ensures the tattoo heals properly, helping the design to look consistent and professional.
Related Posts