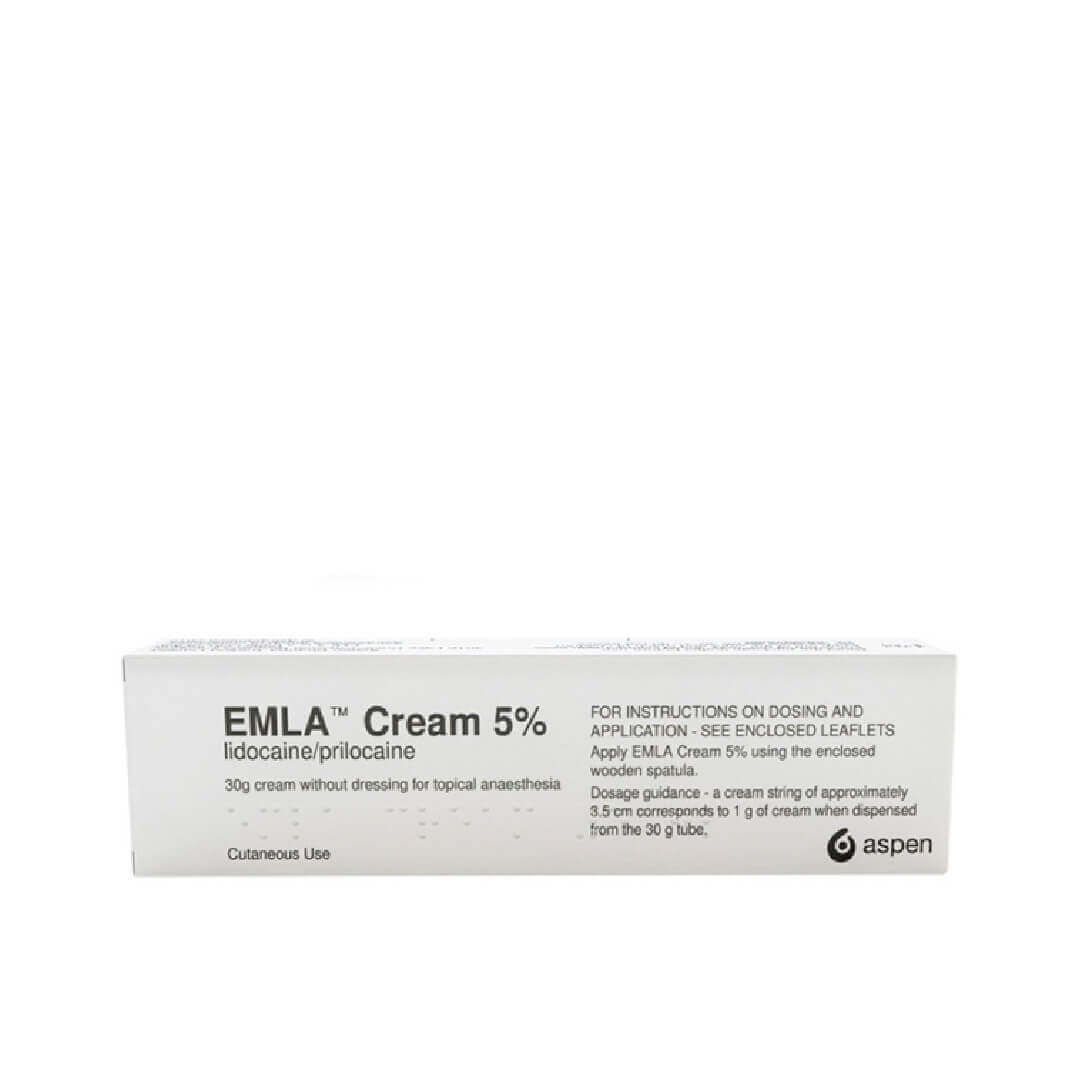 Emla cream 5% 30g
Product Description:
Emla Cream 5% is a renowned topical anaesthetic formulated to provide qualified practitioners with a reliable and effective solution for pain management during various medical procedures. This cream is crafted with a unique composition, containing 5% Lidocaine and 5% Prilocaine, two potent local anaesthetics known for their rapid onset and long-lasting effect.
Benefits:
Emla Cream 5% offers numerous benefits to both you and your patients. With its dual anaesthetic action, the cream effectively numbs the skin surface and deeper tissues, minimising pain and discomfort. The fast-acting formula ensures that patients experience relief within 30 minutes of application, and the effect can last up to two hours, providing ample time for procedures to be performed smoothly.
How To Use Emla Cream 5%:
Before application, ensure that the treatment area is clean and dry. Apply a thick layer of the cream over the intended area and cover it with an occlusive dressing. The occlusion helps the active ingredients penetrate the skin and ensures an optimal anaesthetic effect. The recommended application time is approximately 60 minutes for intact skin and 120 minutes for more invasive procedures. After the specified time, remove the dressing and excess cream, and proceed with the medical intervention.
Side Effects of Emla Cream 5%:
Emla Cream 5% is generally well-tolerated, but it may cause some side effects. The most common side effects include temporary skin reactions at the application site, such as redness, itching, and swelling. These reactions are typically mild and resolve on their own within a short period. Severe allergic reactions are rare but possible; therefore, it is essential to monitor patients for any signs of an adverse response during and after application.
Other Uses of Emla Cream 5%:
Apart from its primary use as a topical anaesthetic, Emla Cream 5% has other valuable applications in the medical field. It can be utilised for the preparation of donor sites, vaccination procedures, and minor dermatological interventions.
| | |
| --- | --- |
| Price | Prescription item zero VAT, Stock item VAT |