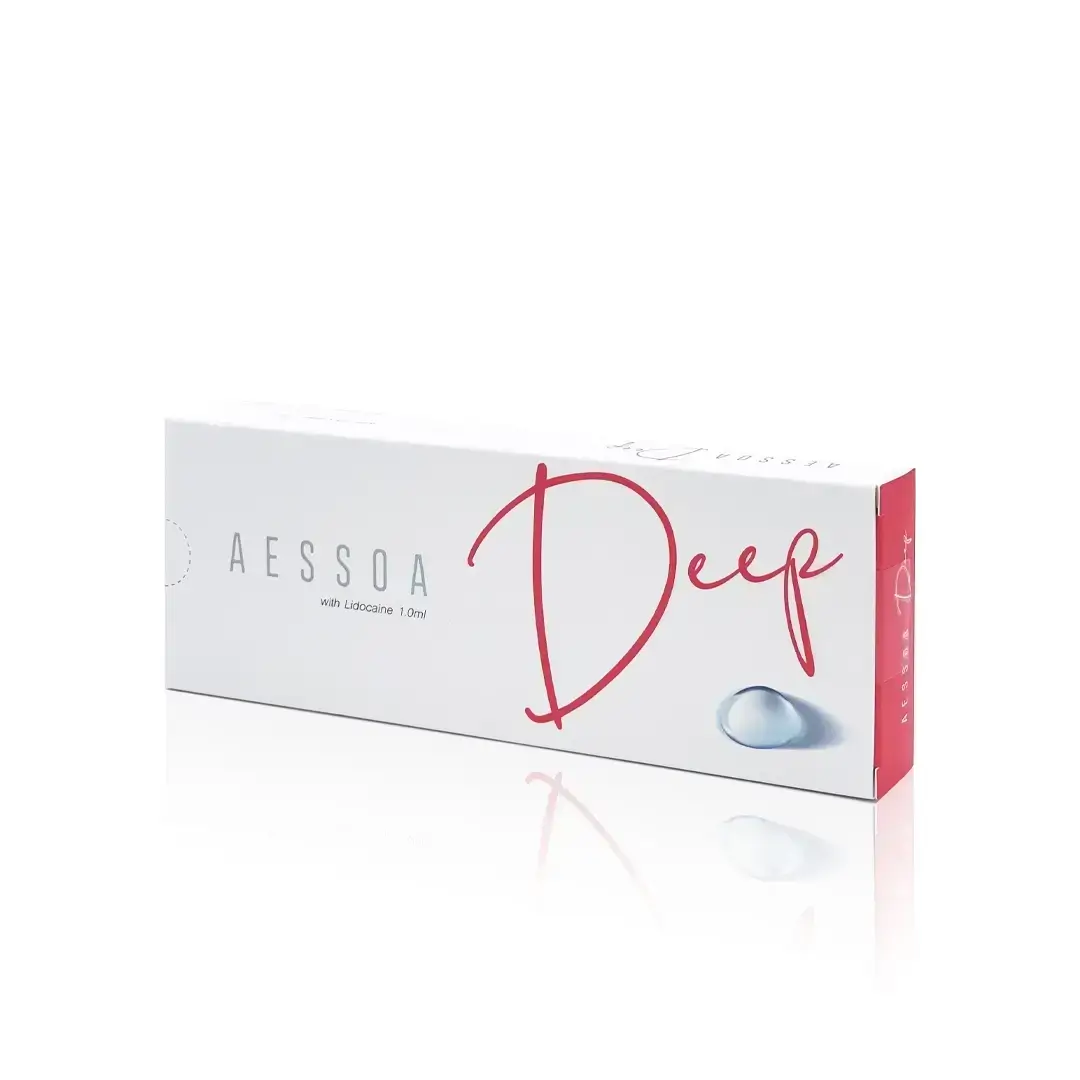 Aessoa Deep With Lidocaine 1x1ml
Aessoa Deep Lidocaine is a unique dermal filler used to correct moderate to deep wrinkles and to augment the lips. It is ideal for smoothing nasolabial folds, glabella lines, and marionette lines and should be injected into the mid dermis. Aessoa Deep contains a high concentration of hyaluronic acid and has a thicker and more viscous gel providing long-lasting results that look and feels natural. Thanks to its composition and volumizing capacity, Aessoa Deep can also be used for lip augmentation.
Buy other Aessoa products here
The pack consists of:
1 x 1ml prefilled syringe
No needles included, but a 27G needle is recommended
Composition of the product:
Hyaluronic acid: 24mg/ml
Lidocaine: 3 mg/ml
Benefits of the product:
Deep wrinkle correction
Volume restoration
Lip enhancement
Long-lasting results
Areas: Nasolabial folds, marionette lines, glabella lines, lip augmentation and rhinoplasty
How long does the result last for?
In general, results last up to 18 months.
| | |
| --- | --- |
| price | Prescription item zero VAT, Stock item VAT payable |