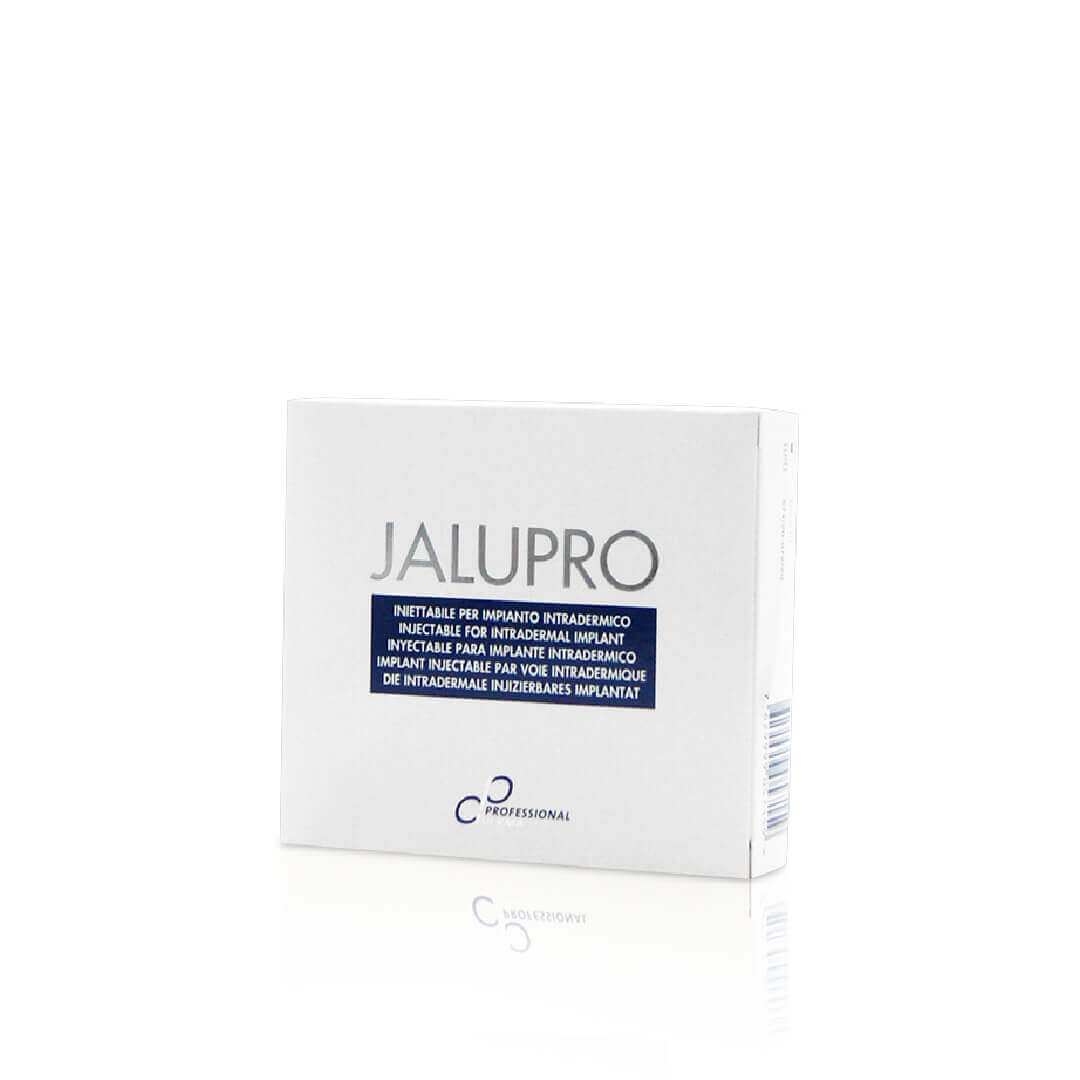 Jalupro Amino Acid (2 vials x 30mg + 2 vials x 100mg)
Product Description:
Jalupro Amino Acid is a cutting-edge dermal bio-revitaliser designed to cater to the specific needs of qualified practitioners in the field of aesthetic medicine. This innovative product boasts a unique combination of amino acids and hyaluronic acid, which work in harmony to rejuvenate and revitalise the skin. Specially formulated to address various skin concerns, Jalupro Amino Acid is a versatile tool that qualified practitioners can trust to deliver exceptional results to their patients.
Product Contains:
2x 30mg Vials
2x 100mg Vials
Benefits:
As a qualified practitioner, you can reap numerous benefits from incorporating Jalupro Amino Acid into your aesthetic practice. This bio-revitaliser stimulates the production of collagen and elastin, promoting skin elasticity and firmness. By restoring hydration and moisture balance, it diminishes the appearance of fine lines and wrinkles, leaving the skin smoother and more supple.
How To Use Jalupro Amino Acid:
After an assessment of the patient's skin condition and individual needs, the treatment area is cleansed and prepped. Jalupro Amino Acid is skillfully injected into the dermis using a fine-gauge needle or cannula. The treatment is minimally invasive and patients typically experience little to no downtime. For optimal results, a series of treatment sessions may be recommended, spaced a few weeks apart.
Side Effects of Jalupro Amino Acid:
Patients may experience minor redness, swelling, or bruising at the injection sites, which are generally transient and resolve. Adherence to strict aseptic techniques during the procedure is crucial to minimise the risk of infection. As with any injectable treatment, thorough patient assessment and informed consent are essential to ensure patient safety and satisfaction.
Other Uses of Jalupro Amino Acid:
It can effectively treat stretch marks and scars, promoting tissue remodelling and reducing visibility. Additionally, Jalupro Amino Acid is a valuable adjunct to other aesthetic procedures, such as microneedling and laser treatments, as it enhances the overall efficacy and outcomes.
| | |
| --- | --- |
| Price | Prescription item zero VAT, Stock item VAT payable |