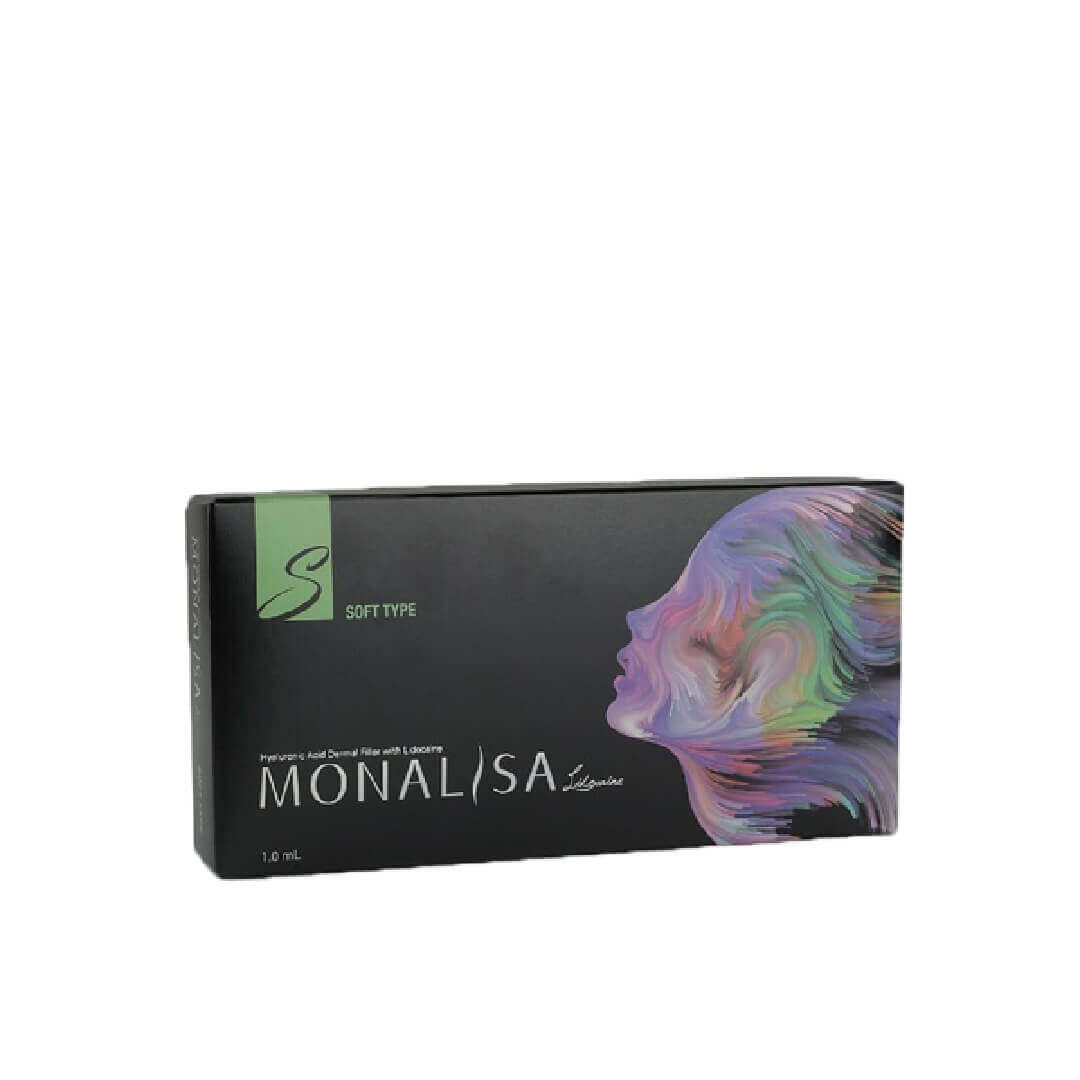 Monalisa Lidocaine Filler – Soft – 1 X 1 ml
Product Description:
Monalisa Lidocaine Soft Filler 1x1ml is a cutting-edge dermal filler that is designed to address a variety of aesthetic concerns. This advanced filler harnesses the power of hyaluronic acid, Lidocaine, and state-of-the-art soft gel technology to deliver exceptional results safely and efficiently. This product is suitable for injecting into fine lines and tear troughs.
Monalisa Soft Filler should be stored between 2-25°C.
Product Composition:
HA: 24mg/ml
Lidocaine: 0.3%
Product Includes:
1 x 1ml Syringe
2 x 30G Needles
Benefits:
Effectively treats facial wrinkles and lines, including nasolabial folds and marionette lines, resulting in a smoother and youthful complexion.
The inclusion of Lidocaine ensures a pain-free and comfortable procedure for your patient.
Allows for precise contouring and volume restoration, providing your patient with natural-looking results.
How To Use Monalisa Lidocaine Soft Filler 1x1ml:
1. Assess the patient's needs and desired outcomes.
2. Prepare the treatment area by cleansing and disinfecting the skin
3. Administer the filler into the targeted areas by injecting the filler into the superficial dermis.
3. Gently massage the treated area to ensure even distribution of the product.
5. Advise patients on post-treatment care, such as avoiding excessive sun exposure and rigorous physical activity.
Side Effects of Monalisa Lidocaine Soft Filler 1x1ml:
These can include temporary swelling, redness, bruising, or tenderness at the injection site. These effects are typically mild and subside within a few days. Rarely, patients may experience hypersensitivity or allergic reactions. Advise patients to report any adverse reactions promptly for further evaluation and management.
Other Uses of Monalisa Lidocaine Soft Filler 1x1ml:
It can be utilised for non-surgical rhinoplasty, chin augmentation, and jawline contouring, providing patients with alternative options to address their specific concerns.
| | |
| --- | --- |
| Price | Prescription item zero VAT, Stock item VAT payable |