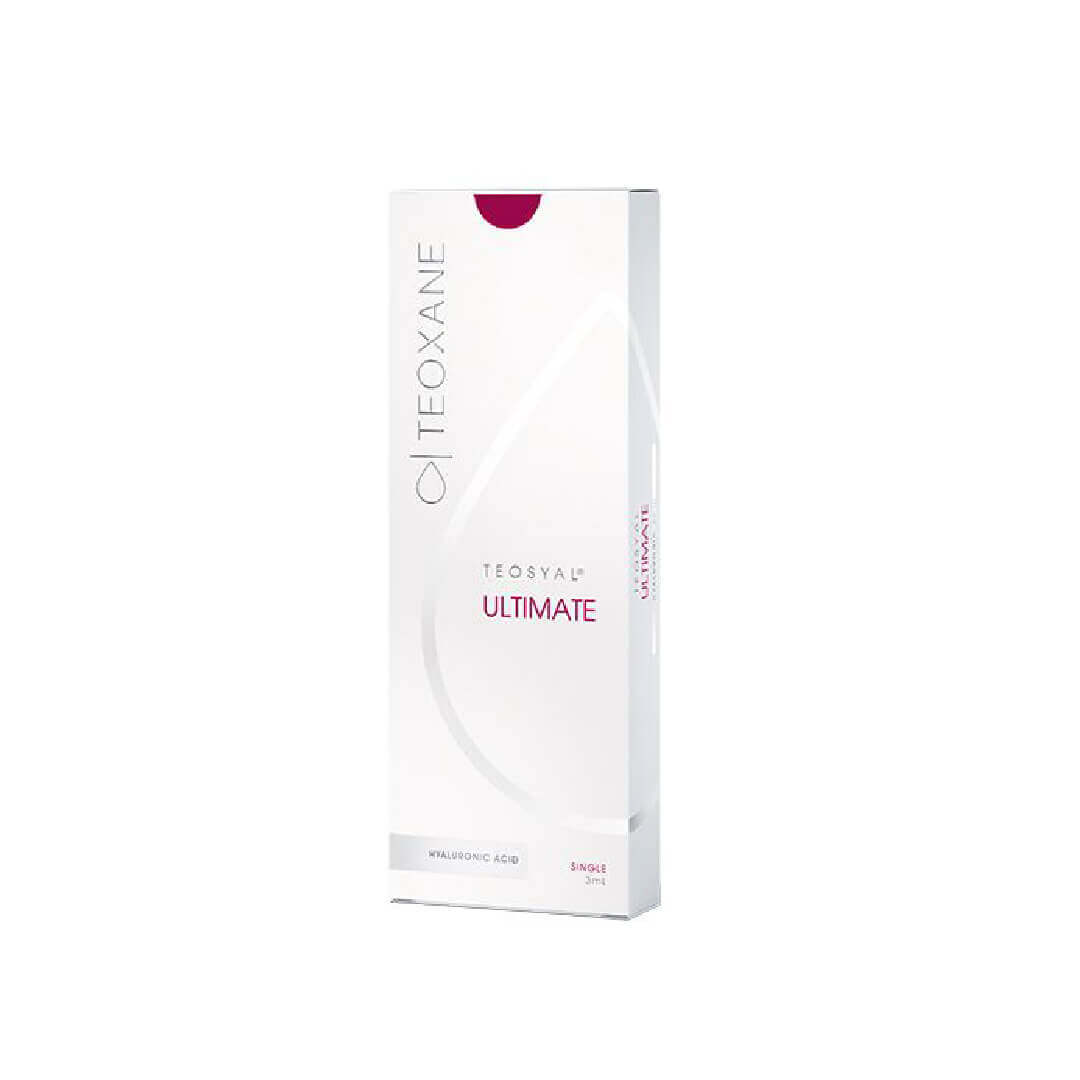 Teosyal Puresense Ultimate (1x3ml)
Out of Stock!
Product Description
Teosyal Puresense Ultimate is crafted with precision and innovation to create an advanced formula for patients who desire flawless, radiant skin.
This unique volumising filler is designed to restore lost volume in vast areas such as the cheeks, jawline and temples to sculpt facial contours.
Product Composition:
HA: 22 mg/ml
Lidocaine: 0.3%
Product Contains:
2 x Syringes
Sterile needles
Benefits:
Skin Smoothing: Teosyal Puresense Ultimate targets stubborn wrinkles and deep lines, leaving skin astonishingly smooth.
Enhanced Volume Restoration: Restore volume in your client's skin. This powerful dermal filler lifts and plumps the skin to provide youthful contours.
Long-Lasting Efficacy: Thanks to its innovative composition, this filler delivers enduring outcomes, ensuring your patient maintains their radiant look for months.
Virtually Pain-Free Application: The Puresense technology incorporated into this filler guarantees a smoother and more comfortable application.
Tailored to Perfection: With Teosyal Puresense Ultimate, experience personalised beauty solutions. This dermal filler can be precisely tailored to address your patient's unique aesthetic needs, ensuring a bespoke treatment.
How To Use Teosyal Puresense Ultimate 1X3ML:
Assess your patient and their needs to evaluate the dosage to use.
Inject in the subcutaneous or pre-periosteum tissue.
Side Effects of Teosyal Puresense Ultimate 1X3ML:
Teosyal Puresense Ultimate adheres to the highest safety standards to ensure your client's well-being. While adverse reactions are rare, mild side effects may occur, including temporary redness, swelling, or tenderness at the injection sites. These effects are generally short-lived and fade naturally within a few days. In the unlikely event of more severe reactions, your client should promptly seek medical attention.
Other Uses of Teosyal Puresense Ultimate 1X3ML:
Teosyal Puresense Ultimate's versatility extends beyond its anti-ageing benefits. This remarkable dermal filler can enhance facial contours, redefine lip volume, and reduce the appearance of scars.

| | |
| --- | --- |
| price | Prescription item zero VAT, Stock item VAT payable |