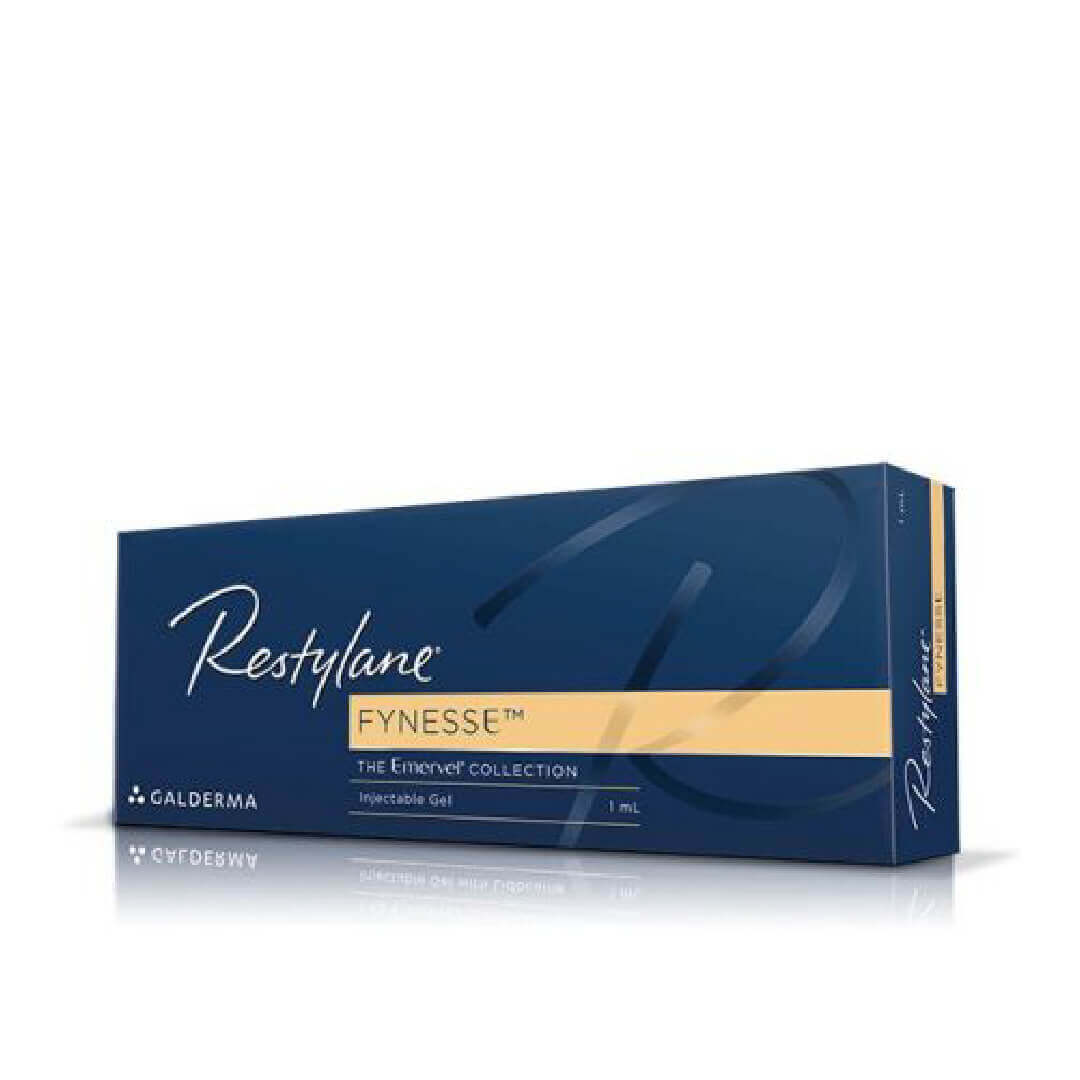 Restylane Fynesse 1x1ml
Out of Stock!
Product Description:
Manufactured using advanced non-animal stabilised hyaluronic acid (NASHA) technology, Restylane Fynesse 1ml sets a new standard for facial aesthetics, providing patients with a fresh and revitalised appearance.
Restylane Fynesse is designed to improve the look of fine or superficial lines and wrinkles.
Product Composition:
HA: 20mg/ml
Benefits:
With its soft and malleable consistency, Restylane Fynesse provides exceptional results in addressing fine lines, superficial wrinkles, and other signs of ageing. The hyaluronic acid used in Restylane Fynesse 1ml is biocompatible, ensuring a low risk of allergic reactions or adverse effects.
How To Use Restylane Fynesse 1ml:
Before the treatment, a complete facial assessment is necessary to identify the areas requiring enhancement. Restylane Fynesse should be skillfully injected into the targeted regions using a fine-gauge needle or cannula, delivering precise and controlled results. The procedure is minimally invasive and can typically be performed in a single outpatient session.
Side Effects of Restylane Fynesse 1ml:
Patients may experience minor bruising, swelling, or redness at the injection site, which typically subsides within a few days. Adherence to aseptic techniques and post-treatment care instructions is essential in minimising risks and ensuring a smooth recovery.
Other Uses of Restylane Fynesse 1ml:
Restylane Fynesse can be used to enhance the lips, providing patients with subtle and natural lip augmentation. Additionally, Restylane Fynesse can be utilised in combination with other Restylane products or treatments, tailoring the approach to meet each patient's unique aesthetic goals.
| | |
| --- | --- |
| Price | Prescription item zero VAT, Stock item VAT payable |