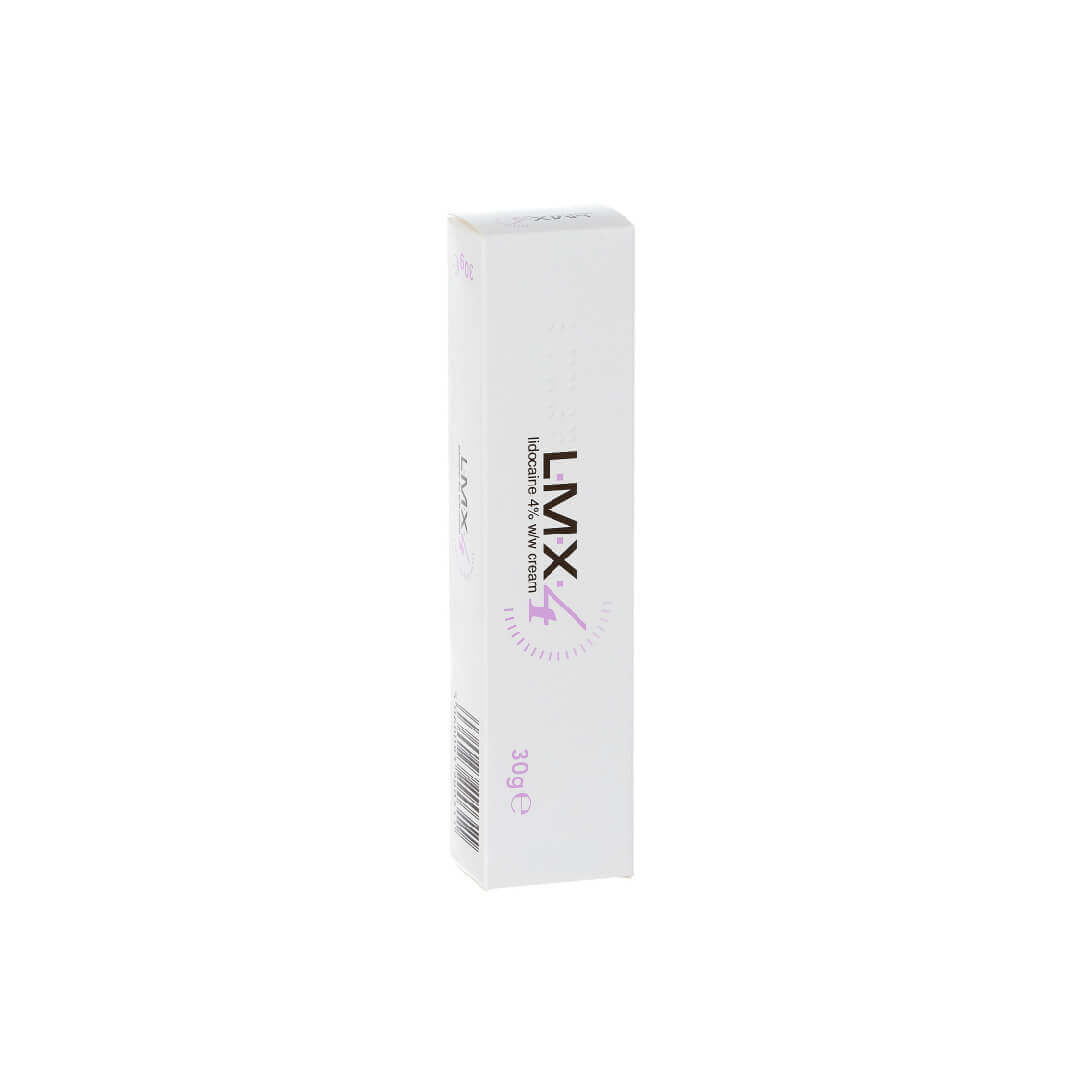 Lmx4 Lidocaine 4% w/w Cream (30G)
Out of Stock!
Product Description:
LMX4 Lidocaine 4% W/W Cream is a powerful topical anaesthetic cream designed to provide effective pain relief for various medical procedures. With its fast-acting and long-lasting formula, LMX4 Lidocaine Cream has become a trusted choice among qualified practitioners to enhance patient comfort and overall experience during minor surgical procedures, injections, and other medical interventions.
Benefits:
This cream contains 4% lidocaine, a potent local anaesthetic, which quickly numbs the skin upon application. This fast-acting solution allows for more efficient procedures and reduces patient anxiety and discomfort. With its long-lasting effects, LMX4 Lidocaine Cream ensures that patients experience minimal pain during and after the aesthetic procedure, enhancing their overall satisfaction and compliance.
How To Use LMX4 Lidocaine 4% W/W Cream:
Before applying the cream, thoroughly clean the intended area to ensure optimal absorption. Then, apply a thin layer of LMX4 Lidocaine Cream to the targeted skin surface. Cover the treated area with an occlusive dressing to facilitate penetration and enhance its efficacy. The cream should be left in place for the recommended duration, as indicated in the product instructions, to ensure the desired numbing effect. Advise patients on the appropriate amount of cream to use and the duration of application based on the specific procedure.
Side Effects of LMX4 Lidocaine 4% W/W Cream:
Commonly reported side effects include mild skin reactions at the application site, such as redness, itching, or burning. These effects are usually transient and resolve on their own. Severe allergic reactions are rare but possible. Educate patients on what to watch for and instruct them to discontinue use and seek medical attention immediately if they experience any signs of an allergic reaction.
Other Uses of LMX4 Lidocaine 4% W/W Cream:
It can be utilised for pain relief during venipuncture, blood sampling, tattoo applications or catheter insertion, significantly improving patient comfort. Additionally, LMX4 Lidocaine Cream is suitable for use prior to laser hair removal or other cosmetic treatments, reducing discomfort and making the experience more pleasant for patients.
| | |
| --- | --- |
| Price | Prescription item zero VAT, Stock item VAT payable |