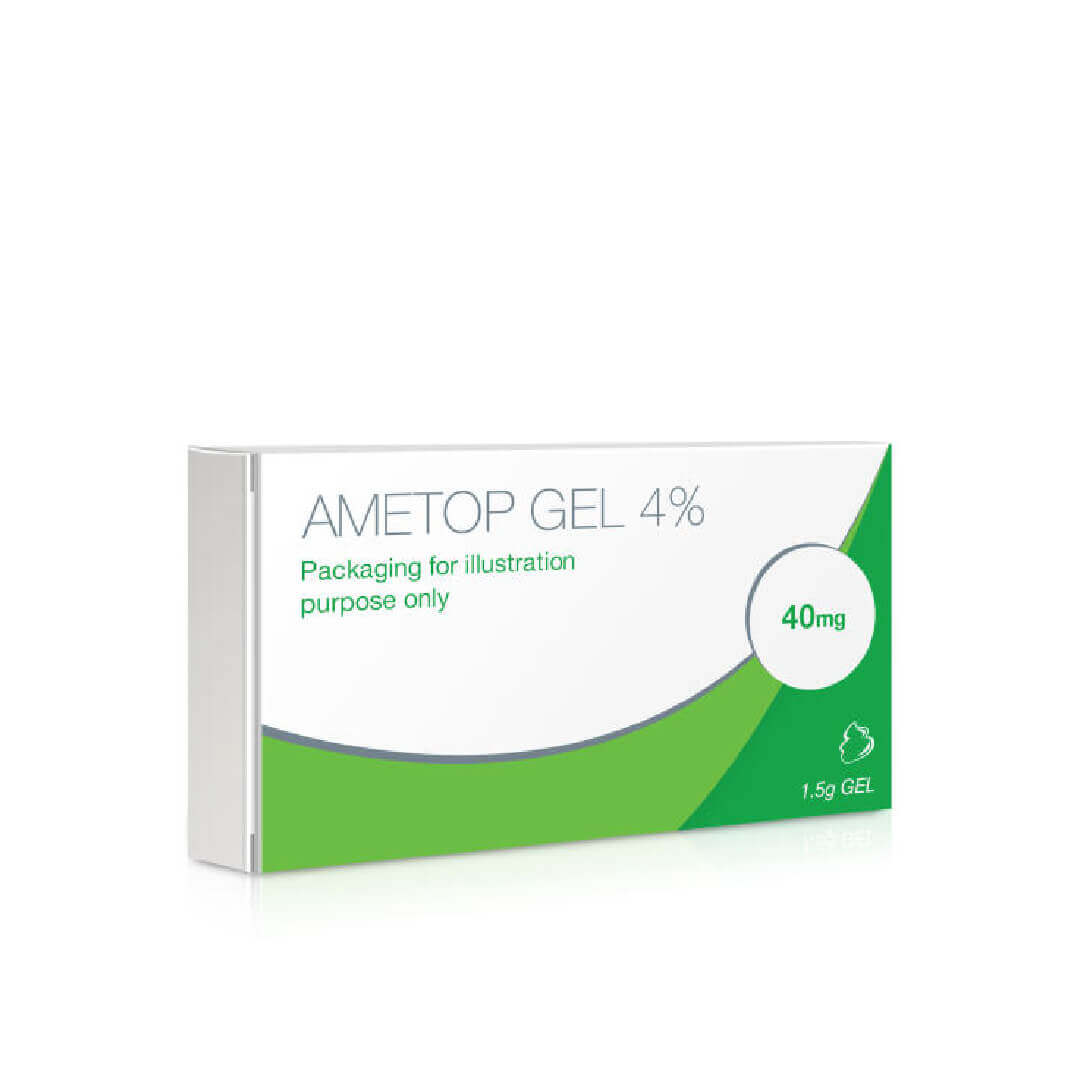 Ametop Gel 1.5g
Product Description:
Ametop Gel is an indispensable topical anaesthetic gel designed to provide effective pain relief during medical and aesthetic procedures. This advanced gel contains a unique formulation of 4% w/w tetracaine, a potent local anaesthetic, which ensures patient comfort and satisfaction.
Benefits:
Ametop Gel 1.5G offers a range of benefits that make it a valuable addition to any qualified practitioner's toolkit. The main advantage of this gel is its ability to provide fast-acting and reliable anaesthesia without the need for injections. This significantly reduces patient anxiety and discomfort, ensuring a more relaxed and positive treatment experience.
How To Use Ametop Gel 1.5G:
Before the application of Ametop Gel, ensure the treatment area is clean and dry. Apply a thin layer of the gel to the skin, gently massaging it into the site where the medical procedure will take place. The gel should be left on for approximately 30 to 45 minutes to allow adequate anaesthesia. After this time, wipe away any excess gel and proceed with the planned procedure.
Side Effects of Ametop Gel 1.5G:
Adverse reactions are rare and typically limited to mild skin irritation or allergic reactions at the application site.
Other Uses of Ametop Gel 1.5G:
Some qualified practitioners have found success in using this gel to manage pain associated with minor skin procedures, such as laser hair removal or tattooing. Additionally, its non-invasive nature makes it a preferred option for anaesthesia in paediatric patients or individuals with needle phobia.
| | |
| --- | --- |
| price | Prescription item zero VAT, Stock item VAT payable |