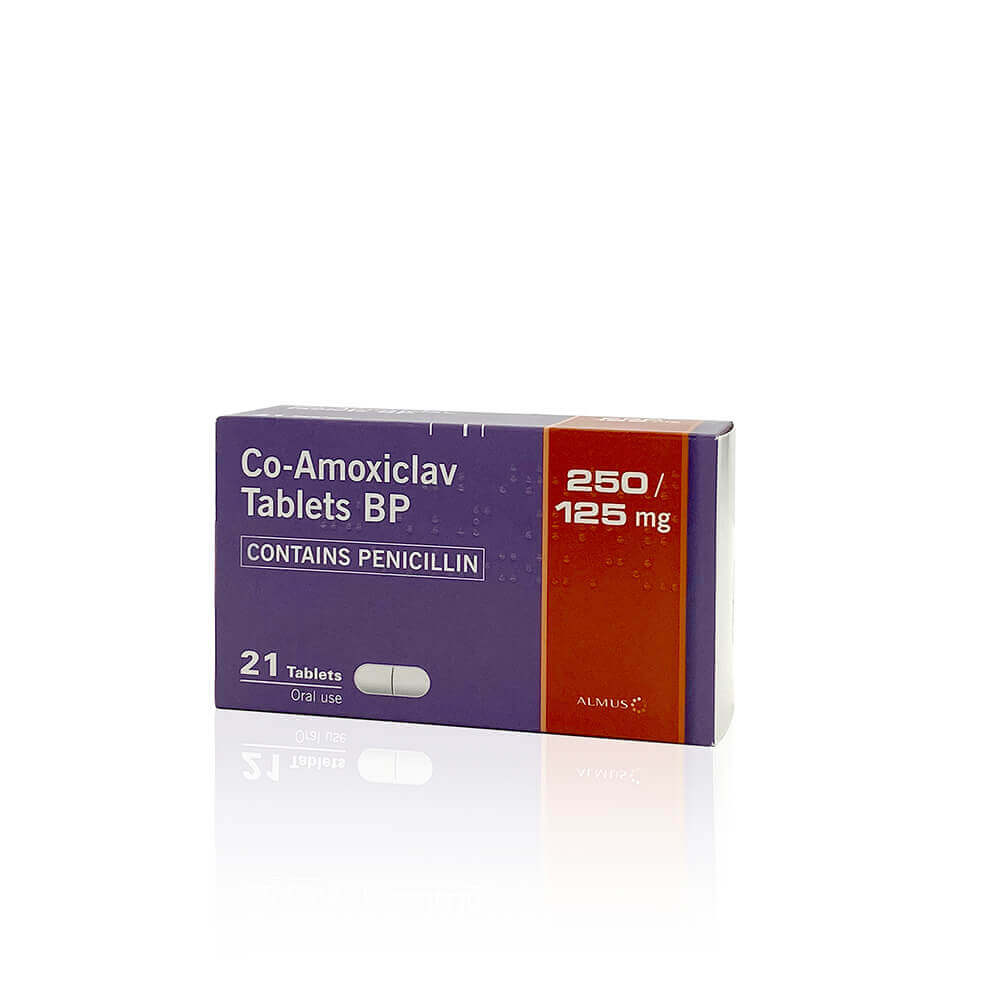 Co-Amoxiclav Tablets 250/125mg (21 pack)
Co-Amoxiclav is a combination form of antibiotic used for bacterial infections. It contains Amoxicillin (a form of penicillin) and Clavulanic Acid which stops the bacteria from breaking down the Amoxicillin, allowing the antibiotic to work better.
Co-Amoxiclav should be swallowed whole with water.
This is a prescription only medicine
Pack size: 21
For more information on Co-Amoxiclav please read the attached leaflet or follow the links below.
EMC: https://www.medicines.org.uk/emc/product/4002/smpc
Each time you take an antibiotic when it is not necessary, the effectiveness of the antibiotic decreases and it might not work the next time you really need it. Please follow guidance from the world health organisation and make a pledge to become an Antibiotic Guardian (https://antibioticguardian.com/)