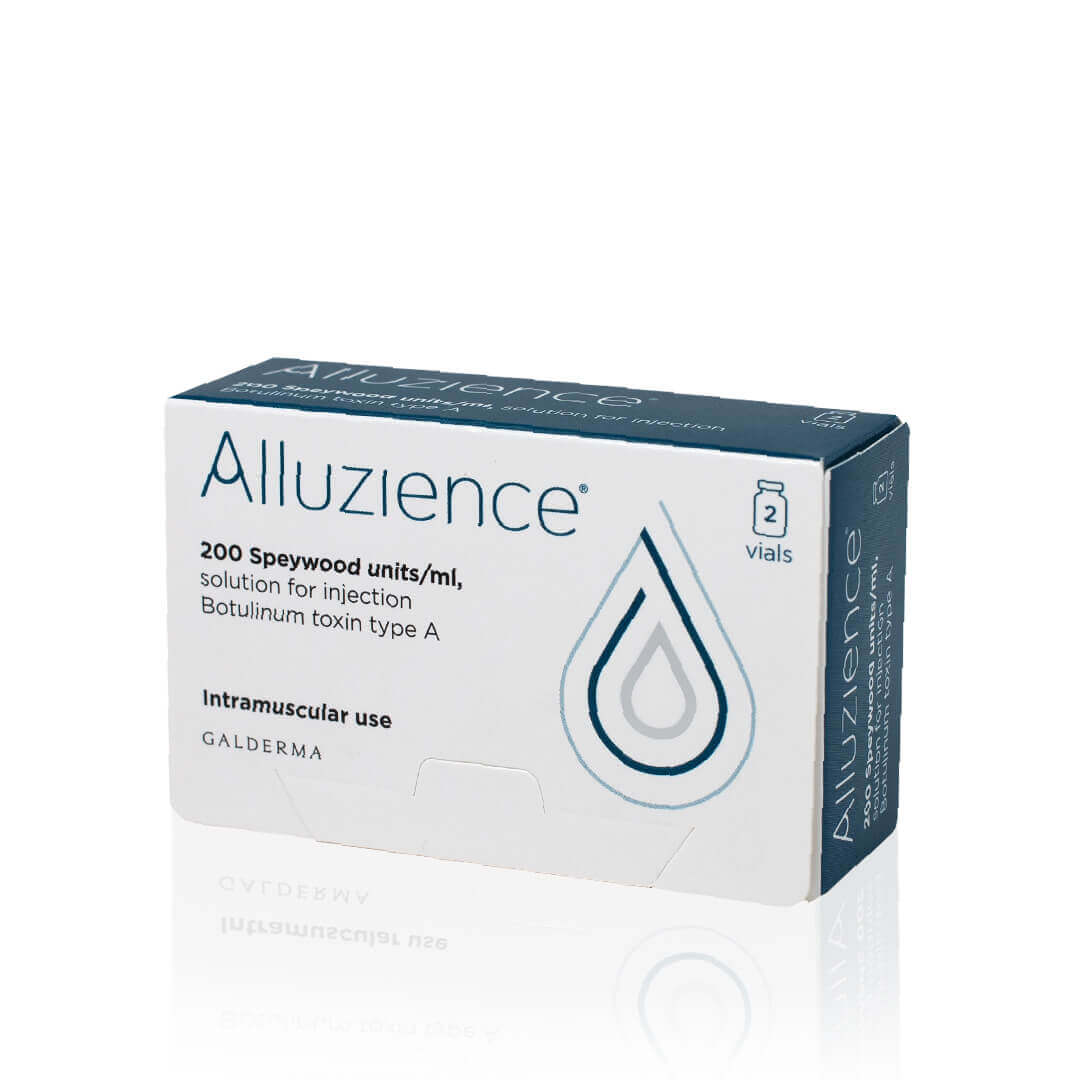 Alluzience 2×125 Units Twin Pack (Expiry 18/03/2024)
Alluzience contains a substance, botulinum toxin A, which is a temporary measure to improve the overall appearance of the skin by smoothing out unwanted wrinkles in patients.
Two vials of Alluzience containing 125 Speywood units and one Speywood syringe.
Alluzience is already diluted.
The Speywood units of Alluzience are specific to the product and are not interchangeable with other treatments containing botulinum toxin.
What is the brand name?
Galderma (UK) Ltd