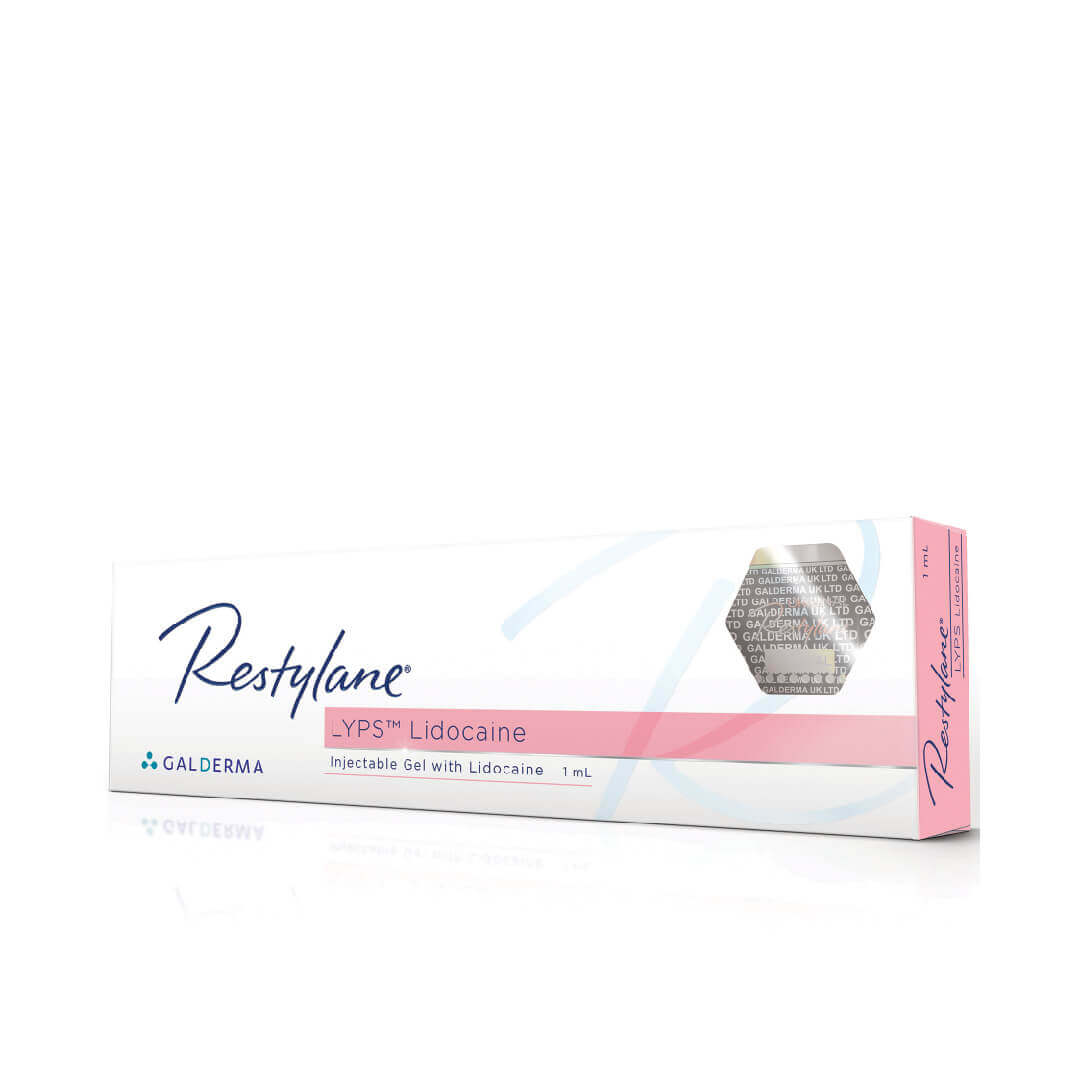 Restylane Lyps Lidocaine 1x1ml
Out of Stock!
Product Description:
Restylane Lyps Lidocaine 1ml is an innovative and versatile dermal filler, specially formulated to enhance and augment the lips with natural-looking results. Crafted with precision by Galderma, a trusted name in the aesthetics industry, this advanced filler offers qualified practitioners a reliable solution to meet their patients' lip enhancement needs effectively and safely.
Restylane Lyps was made to withstand the wear-and-tear patients' lips endure. This includes constant movement from smiling, eating, drinking and talking.
The results from this dermal filler last up to 6-9 months.
Product Composition:
HA: 20mg/ml
Lidocaine: 0.3%
Product Includes:
1x 1ml Pre-filled Syringe
2x 29G Needles
Benefits:
As a qualified practitioner, investing in Restylane Lyps Lidocaine 1ml can greatly benefit your practice. This filler contains Lidocaine, a local anaesthetic, ensuring a comfortable treatment experience for your patients. The hyaluronic acid-based formula provides natural volume and definition to the lips, resulting in plumper, smoother, and more youthful-looking lips. Restylane Lyps Lidocaine 1ml offers a reliable and predictable outcome, giving your patients the confidence they desire.
How To Use Restylane Lyps Lidocaine 1ml:
Before the aesthetic procedure, conduct a thorough and in-depth assessment of your patient's lips to understand their unique anatomy and desired outcome. Using a fine-gauge needle to inject the filler into the targeted areas of the lips, ensuring precise placement for optimal results. The Lidocaine in the filler minimises discomfort during the treatment. Afterwards, provide your patients with post-procedure care instructions to promote healing and reduce potential side effects.
Side Effects of Restylane Lyps Lidocaine 1ml:
Temporary redness, swelling, and bruising at the injection sites are common and typically resolve within a few days. As a qualified practitioner, adhering to proper injection techniques and maintaining strict aseptic measures can reduce the risk of complications. Inform your patients about these side effects during the consultation process to manage their expectations and ensure a positive experience.
Other Uses of Restylane Lyps Lidocaine 1ml:
Qualified practitioners can use this filler to improve the appearance of perioral lines, also known as smoker's lines, and smooth out fine lines around the mouth. Additionally, Restylane Lyps Lidocaine 1ml can enhance the contour of the philtrum, cupid's bow, and vermillion border, adding a touch of refinement to the overall facial aesthetics.
| | |
| --- | --- |
| Price | Prescription item zero VAT, Stock item VAT payable |