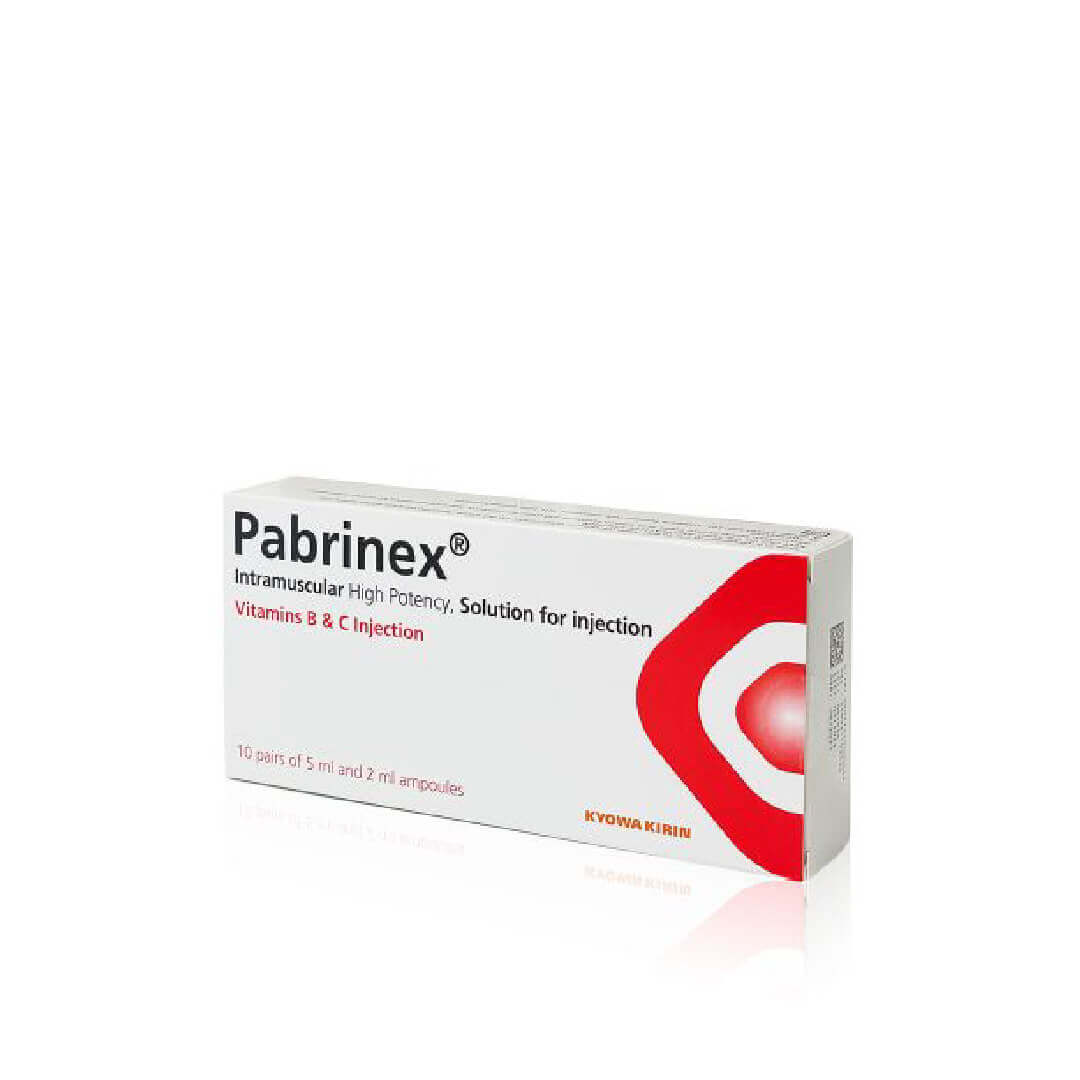 Pabrinex Intramuscular (IM) High Potency Injection
Product Description:
Pabrinex Intramuscular High Potency Injection is an essential therapeutic solution designed to support qualified practitioners to manage vitamin deficiencies and alcohol-related problems. This injectable formulation combines high-potency vitamins B and C, making it a crucial tool in addressing various medical conditions.
Pabrinex IM is indicated in adults and children for rapid therapy of severe depletion or malabsorption of vitamins B and C.
Benefits:
This high-potency combination of vitamins B and C is a rapid and effective way to replenish essential nutrients and correct deficiencies in patients who may have malabsorption issues or be unable to take oral supplements. By administering Pabrinex, you can help patients recover from alcohol-related problems, such as withdrawal symptoms and associated deficiencies.
How To Use Pabrinex Intramuscular High Potency Injection:
As a qualified practitioner, it is crucial to perform a thorough patient assessment and identify any existing deficiencies or medical conditions that may benefit from this treatment. The injection is typically delivered into the upper outer quadrant of the buttock, ensuring proper absorption and distribution of the essential vitamins. Pabrinex is usually administered as a course of injections over a specific duration, depending on the patient's individual needs and response to treatment.
Side Effects of Pabrinex Intramuscular High Potency Injection:
Patients may experience localised discomfort or pain at the injection site, which is usually mild and transient. Rarely, allergic reactions may occur, necessitating immediate medical attention. It is essential to inform patients of potential side effects and monitor their response to treatment closely.