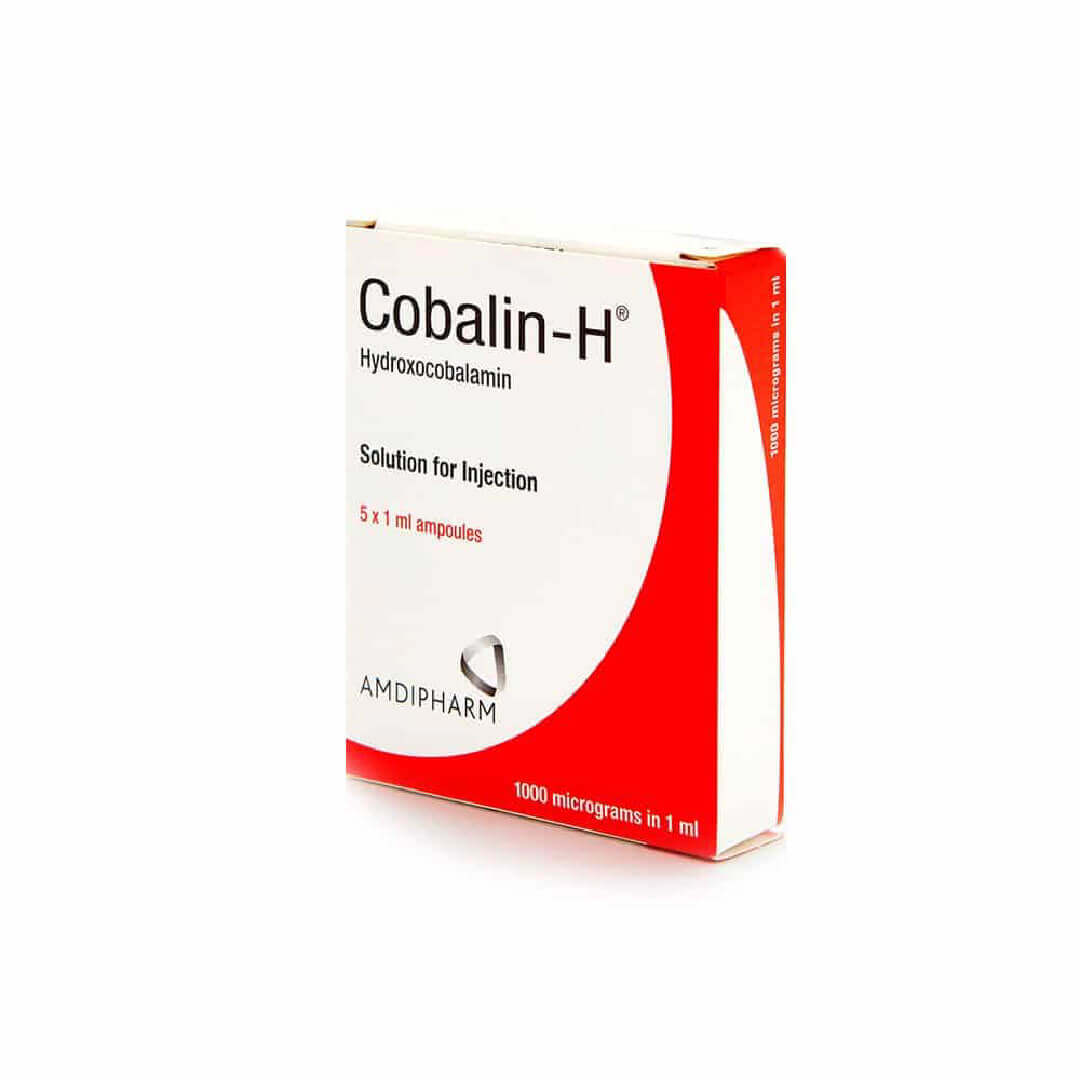 Hydroxocobalamin 1mg/1ml (B12 x 5 Vials)
Product Description:
Hydroxocobalamin 1ml is a highly effective and essential medication that qualified practitioners rely on for various medical purposes. This injectable solution contains hydroxocobalamin, a form of vitamin B12 crucial in maintaining overall health and addressing specific conditions.
Product Contains:
5x 1ml Vials
Benefits:
As a potent source of vitamin B12, this medication is vital for treating vitamin B12 deficiency, a condition that can lead to anaemia, fatigue, and neurological problems. Hydroxocobalamin's ability to effectively raise and maintain vitamin B12 levels in the body ensures improved energy levels, enhanced cognitive function, and overall well-being for patients.
How To Use Hydroxocobalamin 1ml:
The administration of Hydroxocobalamin 1ml should be performed by qualified practitioners who are well-versed in injection techniques. The dosage and route of administration may vary depending on the specific condition. For vitamin B12 deficiency, the qualified practitioner typically administers the solution intramuscularly, usually in the upper arm or thigh.
Side Effects of Hydroxocobalamin 1ml:
Common adverse reactions may include mild pain or swelling at the injection site, which typically resolves on its own. In rare cases, some patients may experience allergic reactions, which require immediate medical attention. Qualified practitioners should exercise caution when administering Hydroxocobalamin 1ml to patients with a history of allergies or sensitivities to vitamin B12 or related compounds.