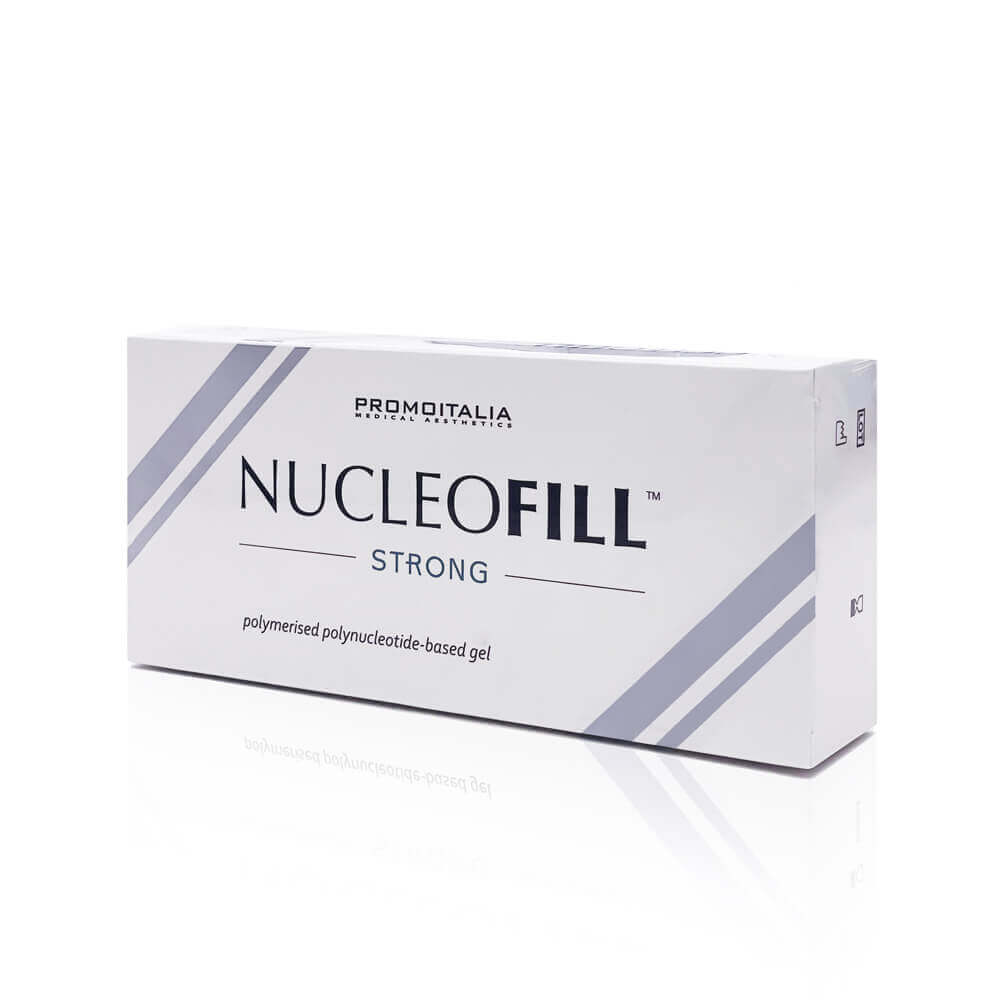 Nucleofill Strong (1 x 1.5ml)
Out of Stock!
Description
Nucleofill Strong is an innovative anti-ageing injectable, specially designed for skin renewal and bio-restructuring. Utilising polynucleotides, the bio-revitalising product is designed to improve the appearance of a variety of skin concerns such as dryness and dull skin whilst also stimulating cell renewal in an effective, long-lasting, and preventive way.
Nucleofill Strong is also ideal for all skin types, especially those with mature, dry, or lacklustre skin, the treatment offers lifting, antioxidant, and moisturising benefits.
Key Features:
Visible rejuvenating effect without affecting facial features
Polynucleotides help to stimulate cell renewal
Acts on three levels: lifting, antioxidant, moisturising
Reduces the appearance of wrinkles, helping to firm the skin
Rehydrates dehydrated skin
Before injections, to extend their aesthetic effects
Biostimulation and increase in collagen type 1
Treatment Areas:
Ideal for those concerned with loss of elasticity, ageing, loss of radiance and dryness
Dehydrated skin
Stretch Marks
Scars
Skin subjected to oxidative stress
Box Contents:
Supplied with one 1.5ml syringe (pre-filled)
| | |
| --- | --- |
| Price | Prescription item zero VAT, Stock item VAT payable |