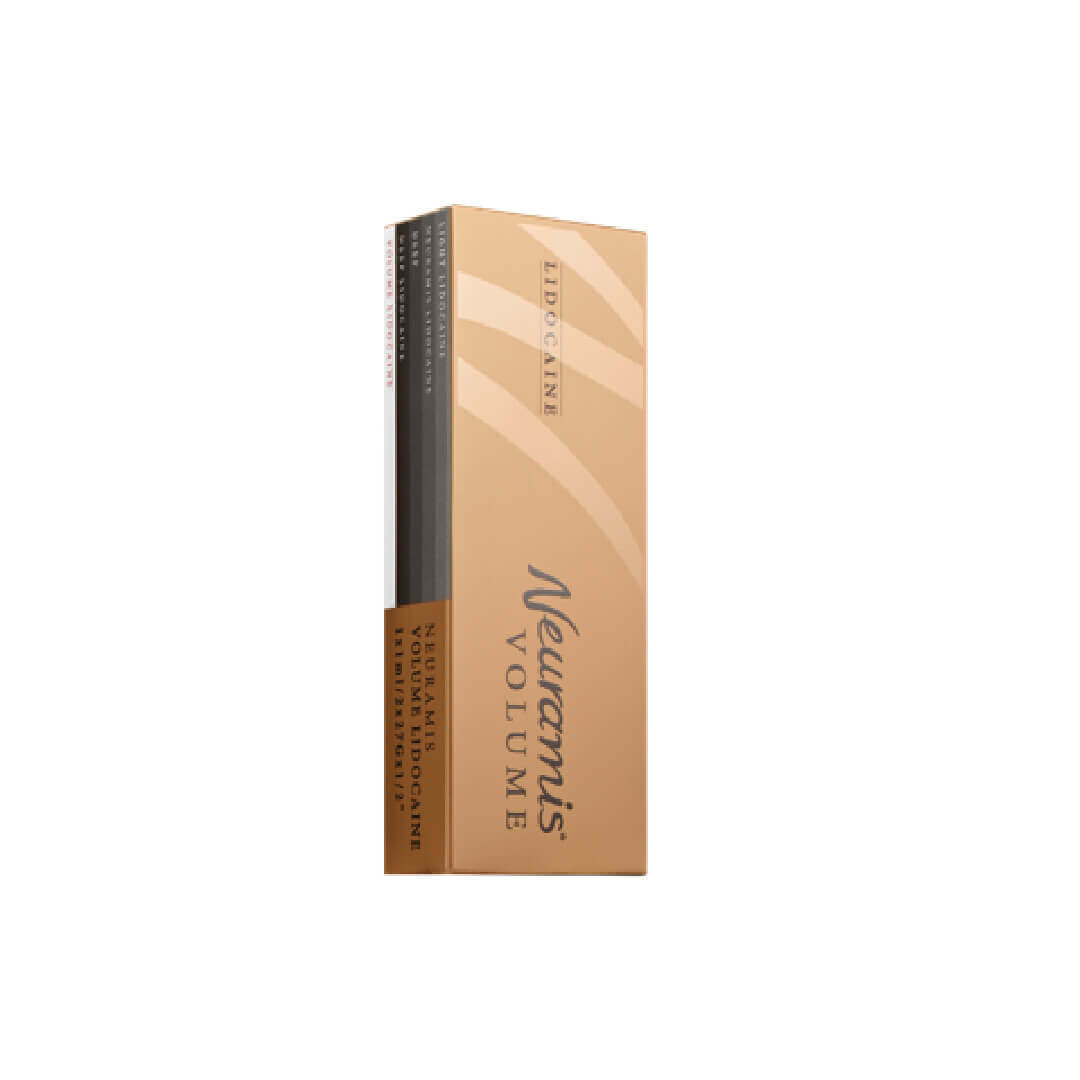 Neuramis Volume with Lidocaine 1x1ml
Product Description:
Neuramis Volume with Lidocaine 1x1m is a revolutionary dermal filler designed to enhance beauty and restore the youthful appearance of your patients. With this dermal filler, you can confidently provide your patients with safe and effective treatments that yield exceptional results.
Product Composition:
HA: 20mg/ml
Lidocaine: 0.3%
Product Includes:
2 x 27G x ½" (13mm) UTW* Needle
1 x 1ml Packaging
Benefits:
The advanced formula combines hyaluronic acid, renowned for its skin-replenishing properties, with the added advantage of Lidocaine, a local anaesthetic that enhances patient comfort during procedures. This unique combination ensures precise application and a smoother treatment experience, resulting in a more youthful, voluminous appearance.
The volumising effect of Neuramis Volume with Lidocaine 1x1ml is ideal for addressing deep wrinkles, augmenting facial contours, and replenishing lost facial volume. Its long-lasting results mean fewer sessions for your patients, maximising their satisfaction and allowing you to serve more clients effectively.
How To Use Neuramis Volume with Lidocaine 1x1ml:
Before administering the product, conduct a thorough patient consultation to assess their specific needs and aesthetic goals. Depending on the treatment area, the gel is injected into the tissue using a fine gauge needle or cannula. The Lidocaine ensures reduced pain and discomfort for your patients during the procedure.
Side Effects of Neuramis Volume with Lidocaine 1x1ml:
Some common side effects may occur, including redness, swelling, and tenderness at the injection site. These effects are usually mild and resolve within a few days after treatment. Advise your patients about these potential reactions during the consultation to manage their expectations effectively.
| | |
| --- | --- |
| Price | Prescription item zero VAT, Stock item VAT payable |