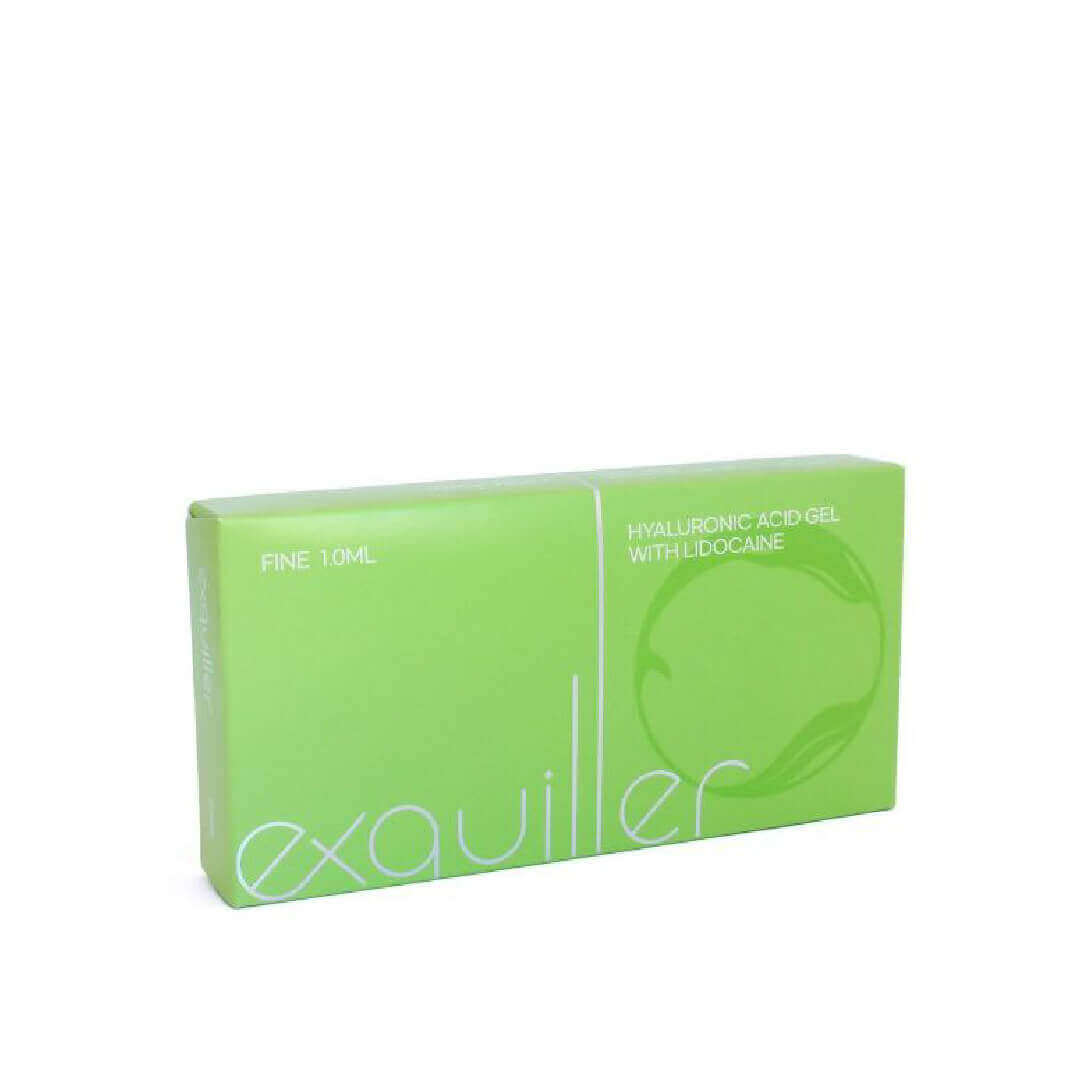 EXQUILLER FINE Cross Linked HA Filler with lidocaine 1x 1ml
CE marked Hyper Cross-linked dermal filler, based on non-animal HA. Residual-free, improved density and elasticity technology including lidocaine.
The unique manufacturing process of exquiller benefits from both monophasic and biphasic HA qualities driven by enhanced crosslinking technology and optimized purification process, which helps to guarantee safety, long-lasting effect, and high satisfaction rate.
EXQUILLER FINE with Lido 1x1ml
HA 24mg/ml
Lidocaine 3mg/ml
Needle 2 x 30G UTW
For fine wrinkles
Restores hydration, improves skin elasticity giving a natural glow
| | |
| --- | --- |
| Price | Prescription item zero VAT, Stock item VAT payable |