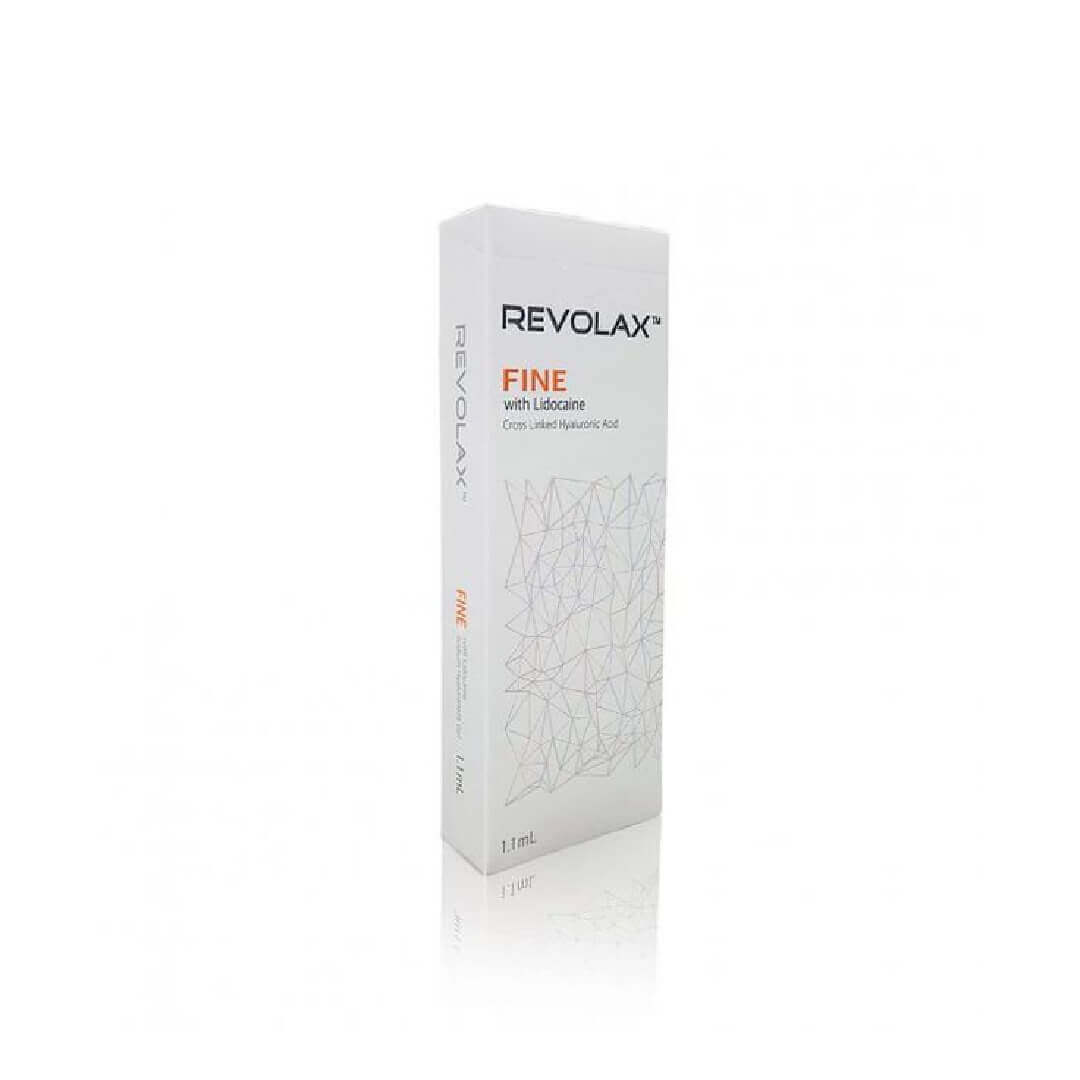 Revolax Fine with Lidocaine (1x1ml)
Product Description:
Revolax Fine with Lidocaine is a highly sought-after dermal filler specifically designed for qualified practitioners seeking an exceptional solution for fine lines and wrinkles. Crafted with precision and innovation, this advanced filler offers a unique composition of hyaluronic acid and lidocaine, ensuring optimal patient comfort during the procedure. With its outstanding reputation and exceptional results, Revolax Fine with Lidocaine has become a go-to choice for qualified practitioners looking to elevate their aesthetic practice.
Revolax Fine is a high-purity, non-animal-based dermal filler. It is biodegradable and contains cross-linking technology.
Please note: You should not inject Revolax Fine into the eye, eyelid area or blood vessels.
This dermal filler should not be used in pregnant women.
Product Composition:
HA: 24mg/ml
Lidocaine: 0.3%
Product Includes:
2x 30G Needles
1x 1ml Pre-filled Syringe
Benefits:
The unique composition of non-animal origin hyaluronic acid, lidocaine, and cross-linking agents provides patients with natural-looking and long-lasting results. The presence of lidocaine within the filler reduces injection discomfort, enhancing the overall treatment experience for patients. The smooth and uniform gel consistency of Revolax Fine ensures precise and easy application, making it a preferred option for addressing fine lines and delicate areas like the perioral and periorbital regions.
How To Use Revolax Fine with Lidocaine:
The application of Revolax Fine with Lidocaine requires the expertise of a qualified practitioner. Before the procedure, a thorough consultation with the patient is essential to identify their specific aesthetic concerns and treatment goals. The unique formula of Revolax Fine allows for smooth injection with minimal resistance, enabling precise placement and optimal results.
Side Effects of Revolax Fine with Lidocaine:
Common side effects may include temporary redness, swelling, or bruising at the injection sites, which typically subside within a few days. As with any dermal filler, there is a risk of infection or allergic reaction, highlighting the importance of adhering to strict aseptic techniques and conducting proper patient screening.
| | |
| --- | --- |
| Price | Prescription item zero VAT, Stock item VAT payable |