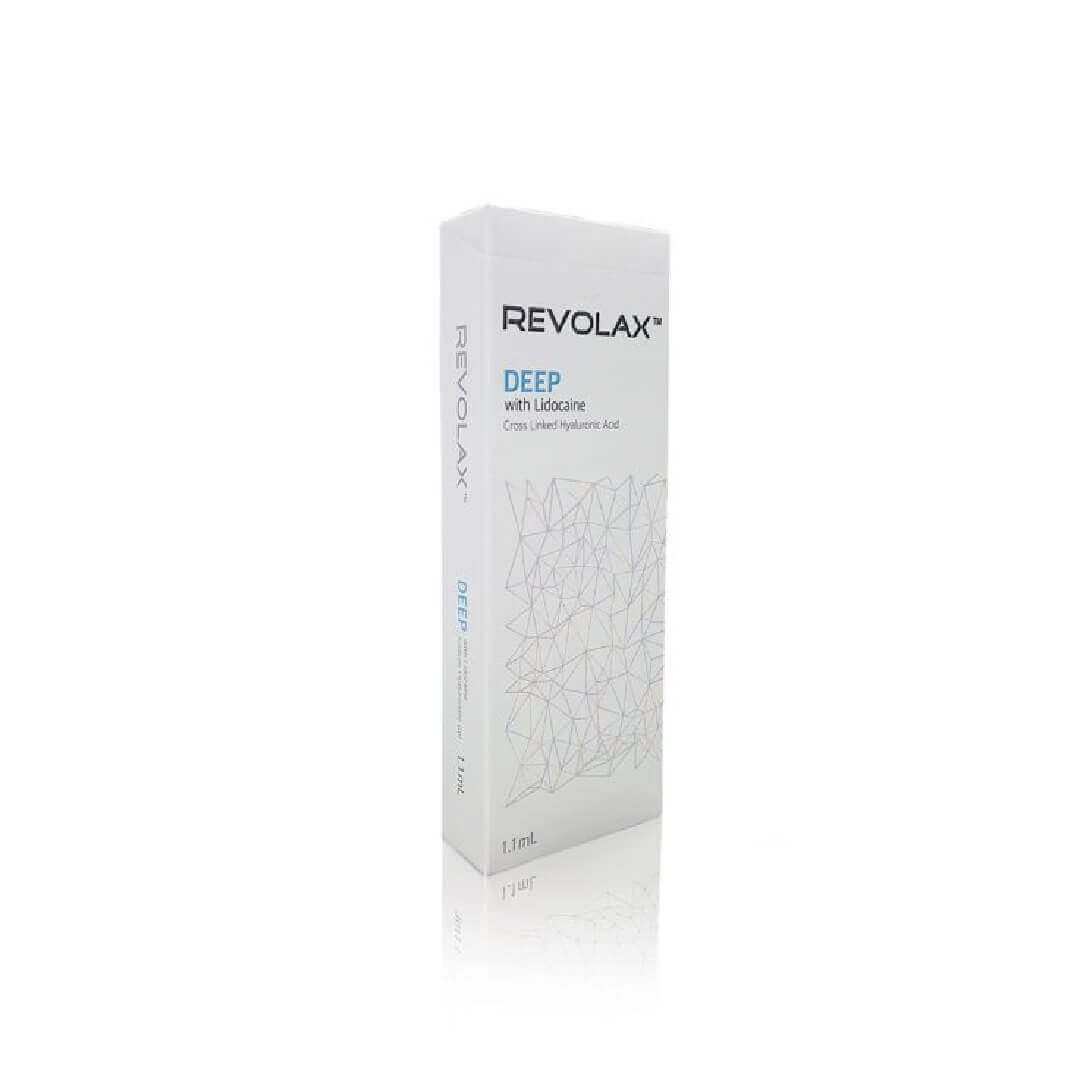 Revolax Deep with Lidocaine (1x1ml)
Product Description:
Revolax Deep with Lidocaine is a cutting-edge dermal filler that offers qualified practitioners a powerful tool to achieve remarkable facial rejuvenation results. This premium-quality filler is composed of cross-linked hyaluronic acid (HA) and lidocaine, making it an ideal choice for addressing moderate to severe facial wrinkles and folds. Lidocaine ensures a more comfortable treatment experience for patients.
Revolax Deep contains non-animal-based ingredients and is biodegradable.
Product Composition:
HA: 24mg/ml
Lidocaine: 0.3%
Product Includes:
1x 1ml Pre-filled Syringe
2x 27G Needles
Benefits:
The advanced cross-linking technology of the hyaluronic acid in this filler ensures a longer-lasting effect, with results typically lasting up to 12-18 months. The smooth consistency of the gel and its ability to integrate seamlessly into the skin tissue allows for precise application, enabling you to sculpt and contour the face with confidence.
How To Use Revolax Deep with Lidocaine:
The application of Revolax Deep with Lidocaine requires the expertise of a qualified practitioner. Prior to the procedure, a thorough consultation with the patient is essential to identify their aesthetic concerns and goals. The treatment areas are carefully marked, and the filler is administered using fine-gauge needles or cannulas, depending on the specific needs of the patient. This mono-phasic HA filler should be injected into the subcutaneous tissue.
Side Effects of Revolax Deep with Lidocaine:
Common injection-related reactions may include redness, swelling, or bruising at the injection site, which are usually mild and temporary. As a qualified practitioner, following proper injection techniques and adhering to aseptic procedures can minimise the risk of adverse reactions.
Other Uses of Revolax Deep with Lidocaine:
Revolax Deep with Lidocaine is not limited to treating facial wrinkles and folds. As a versatile dermal filler, it can be used to add volume to the lips, enhance cheek contours, and improve the appearance of nasolabial folds and marionette lines.
| | |
| --- | --- |
| Price | Prescription item zero VAT, Stock item VAT payable |