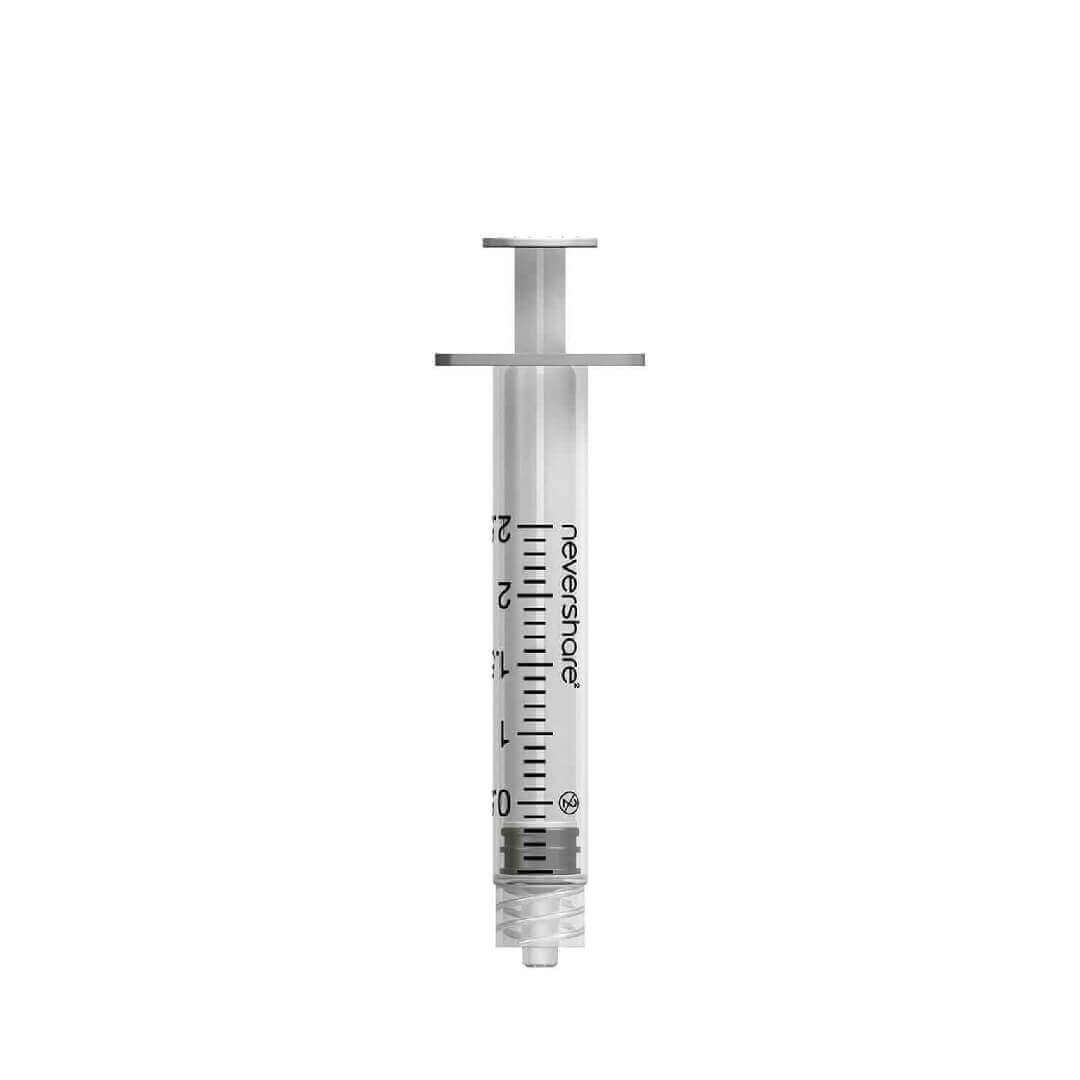 2.5ml Luer Lock Syringes (1)
Out of Stock!
Terumo Luer Lock 2.5ml syringes for the smooth and accurate delivery of medication for medical professionals.
Constructed from inert thermoplastic latex and PVC free material to avoid medication contamination and reduce the risk of allergic reactions. Each syringe is sterilised by an industry standard electron beam, and are individually wrapped in tamper-proof blister packs.
A transparent barrel ensures the easy identification of hazardous air bubbles and turbid medication, whilst ergonomic finger grips aid the smooth delivery of medication.
Luer Lock syringes are ideal for 'female fitting' needles, and screw on for a firm leak-free connection.
Highly visible ml scale markings for accurate medication delivery
Double-contact gasket ensures an airtight seal for smooth and accurate use
Firm and definite 'end stop' when delivering medication to prevent accidental exposure to medication or fluids
Single use only. Needles not included
| | |
| --- | --- |
| price | Prescription item zero VAT, Stock item VAT payable |