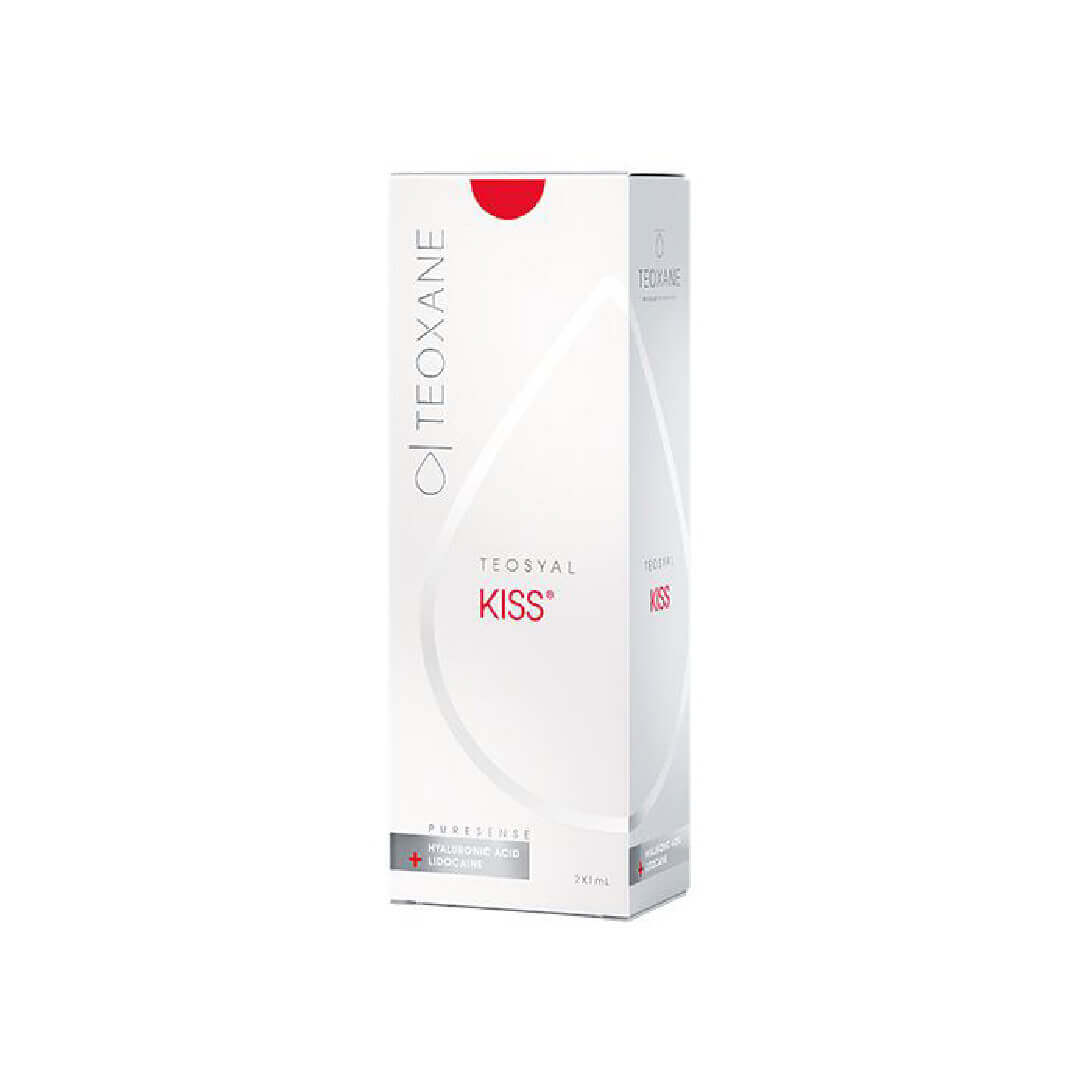 Teosyal Puresense Kiss (2x1ml)
Product Description:
Teosyal Puresense Kiss is an exceptional dermal filler designed for qualified practitioners seeking to enhance their patients' lips with natural-looking and long-lasting results. This revolutionary product is part of the Teosyal Puresense range, renowned for its high-quality hyaluronic acid-based fillers. Teosyal Puresense Kiss offers a tailored solution for lip augmentation, with its unique composition and special ingredients ensuring optimal performance and patient satisfaction.
Teosyal Puresense Kiss is a highly viscous formula, containing high plumping power when used on the lips.
The results from Teosyal Puresense Kiss are expected to last around 6-12 months.
Product Composition:
HA: 25mg/ml
Lidocaine: 0.3%
Product Includes:
2x 1ml Syringes
2x 27G Needles
Benefits:
As a qualified practitioner, choosing Teosyal Puresense Kiss for lip augmentation procedures can significantly elevate your practice. This advanced dermal filler is composed of high-quality, non-animal-sourced hyaluronic acid, which is expertly cross-linked for enhanced stability and longevity. The incorporation of lidocaine in the formulation minimises patient discomfort during the injection process, resulting in a more pleasant treatment experience. Teosyal Puresense Kiss provides natural-looking, plump, and hydrated lips, which helps to enhance patients' confidence and overall appearance.
How To Use Teosyal Puresense Kiss:
Using Teosyal Puresense Kiss requires the expertise of a qualified practitioner with extensive knowledge of facial anatomy and injection techniques. Before the procedure, comprehensive consultation with the patient is essential to understand their desired outcomes and determine the most suitable treatment plan. Teosyal Puresense Kiss is skillfully injected into the lip area using a fine-gauge needle or cannula, providing precise control over the volume and shape of the lips. The procedure is minimally invasive and can be completed promptly, offering immediate results that improve over time.
Side Effects of Teosyal Puresense Kiss:
While Teosyal Puresense Kiss is considered safe and well-tolerated, qualified practitioners must be aware of potential side effects. Patients may experience mild swelling, bruising, or redness at the injection site, which is common and typically resolves within a few days. Adherence to strict aseptic techniques is essential to minimise the risk of infection, and proper post-treatment care instructions should be provided to ensure a smooth recovery.
Other Uses of Teosyal Puresense Kiss:
Experienced practitioners may also use Teosyal Puresense Kiss in other areas, such as filling fine lines around the mouth and addressing marionette lines, to achieve comprehensive facial rejuvenation for their patients.
| | |
| --- | --- |
| price | Prescription item zero VAT, Stock item VAT payable |